What to Do if Your Car is Repossessed from a Title Loan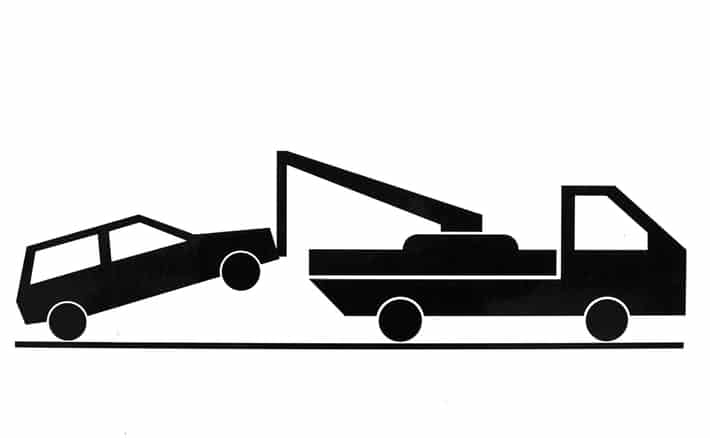 Repossession is an unfavorable option, to say the least. We don't want to take your car any more than you want it taken from you. Repossession of your vehicle can cause major inconveniences to your life. Many of us use our cars every day to get to and from work, to pickup groceries, and much more. It can even be hard to imagine life without a car.
LoanMart knows that your car is important to you, both financially and personally, that's why we want you to keep your car. LoanMart will work with you to ensure you have a manageable payment plan that you feel comfortable with, so your auto title loan is never a problem.
Still, everybody makes mistakes. The difference is LoanMart will still work with you, despite those mistakes. If your car is repossessed, our amazing LoanMart representatives will work diligently with you to create a new payment plan that suits your budget and can help you get your car back!
What Happens If Your Car Gets Repossessed?
If you stop making your monthly payments on your auto title loan, LoanMart might have no other choice than to repossess your vehicle. The individual repossession procedure is different from state to state, so you should discuss the logistics with your LoanMart auto title loan agent if you have reason to believe that repossession might happen in your case.
Typically, when your car is repossessed it is taken to a tow yard. The bright side of this is that most tow yards are surrounded by a massive fence and locked up at all times. This means that while your car is in the tow yard it is safe from being stolen or drastically harmed.
While this is happening, you and your LoanMart title loan agent can discuss the issues that lead to the repossession of your car. It might have been because your financial situation has changed, which made your payment plan unmanageable. Whatever the case may be, your LoanMart title loan agent is always willing to work with you to identify and confront the issue.
The Post-Repossession Process
If your car sits in the tow yard and you don't make an effort to make a payment or solve the issues, after some time LoanMart will have to send your car to auction. This means that your car will be sold for however much money the highest bidder is willing to pay for it. If the amount of money that is paid for your car in the auction meets or exceeds the amount of money you still owe on your car title loan balance, then you no longer have to make payments on your LoanMart car title loan. However, if the amount of money paid for your car is less than your title loan balance you will be responsible for paying the remaining amount of money left on your loan balance.
No matter the circumstances, LoanMart will be here to work with you whenever you need us. We have experienced LoanMart representatives available 7 days a week with extended hours to answer any question you may have, whenever you may have them. If you need some help or advice, try calling us at 1-855-422-7412, texting us at 1-818-315-8741, or try the convenient live chat feature located on the homepage of our website.
How LoanMart Tries to Avoid Repossession
LoanMart isn't in the business of taking people's cars. We want to help people get their finances back on track, not make their lives more difficult! That's why LoanMart makes an effort to set you up for success, so your situation never has to come to repossession.
Here's how LoanMart works with you so you have the best auto title loan experience possible:
Convenient Terms– You and your LoanMart representative can discuss your loan contract, and determine the best payment plan that works for your budget. You can enjoy terms ranging from 12-48 months. This means that your monthly installments can be spread out in a way that makes each payment affordable.
Competitive Rates- Some lenders have astronomically high interest rates because they care more about getting your money than they do about you getting your budget back on track. LoanMart isn't like that. We want to be BETTER than our competitors who might be out to swindle you out of your hard-earned money.
No Balloon Payments or Early Payment Fees– A balloon payment is when you are required to pay off your loan balance in full at the end of your loan period. This can be extremely inconvenient, especially when companies charge you extra money for trying to make a payment on your loan earlier than the due date. You don't have to worry about that with us. LoanMart never requires you to make a balloon payment and we never charge you a fee for making a payment on your loan early.