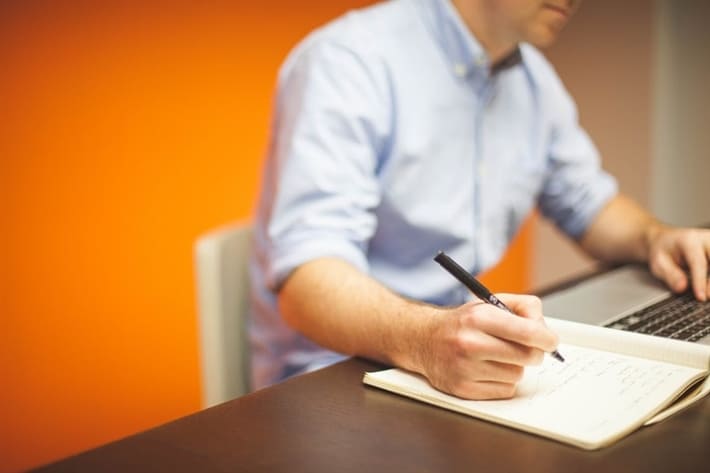 Yes! At LoanMart, we accept many types of income sources.
At LoanMart, we understand that there are many ways of making a living. We do not need traditional proof of income that banks and credit unions may require. You can use your vehicle title and ability to repay to qualify for an auto title loan1.
It is easy to demonstrate your income stream. For instance:
You can be self-employed
Retired
On disability or social security
 Getting a cosigner is also a great option
LoanMart can help you with an auto title loan. Here are 4 reasons Why:
1. Few documents and a seamless process
At LoanMart we have made our application process as safe, fast and convenient as possible. We can give you as much money as possible even if you are not in a traditional form of employment1. We are not interested in what you do for a living as long as you have equity in your car and have the ability to repay. We only need a few key documents when applying for an auto title loan. Here is what you need:
A government-issued ID such as a driver's license (including Matricula consular).
Income statements such as a bank statement or paystub
Car title of a qualifying car in your name.
2. Superior customer service
Our customer service team at LoanMart is dedicated to making your experience with us enjoyable and convenient. You can complete the application process on your cellphone from the comfort of your couch. We are also only a phone call away if you want the reassurance of dealing with real people.
We make it easy for our current and potential customers to find out right away if they qualify for a loan1. This is done at no cost and with no obligation. Our team doesn't stop there, they will talk you through the entire process and help you every step of the way.
3. Professional service
At LoanMart we pride ourselves in having a transparent process and being upfront with our customers. We provide all the information you need so that it's easy to understand the terms of the loan before signing.
4. Get money fast
Our loan approval process is simple, quick and seamless, once your loan has been approved we can provide funds in as little as 24 hours3. It depends on you and how fast you can provide the required documents. You could have your money by the end of the business day if you submit your documents in the morning.
Stellar Features
LoanMart is one of the largest auto title companies on the West Coast. Our goal is to loan cash to individuals who need it1. Our customer service team is made up of  highly competent experts to fulfill our clients' needs. Our team is devoted to handling monetary emergencies and making them painless as possible.
Our team at LoanMart is devoted to disclosing all the accurate and useful monetary details to help you make the right decisions for any type of auto title loan. It brings us happiness to lead you to financial freedom.
Your personal information is secure with LoanMart. We protect all personal information and documents submitted to us. We comply with state and federal laws regarding privacy and security of client data.
Ways We Are Here to Serve You
We work with everyone no matter their unique situation1.
Many people are eligible for car title loan with LoanMart. One requirement is that you can repay the loan within a given time. Our car title loans are not based on job history.
At LoanMart, we don't look at your past credit history for the qualification of any loan. Our title loans are not based upon credit scores. We invite you to come into our store to apply for a car title loan regardless of your credit history or score. Your history should not prevent you from getting the money you may need.
You don't need to provide bank account details to qualify for a car title loan at LoanMart. We have different types of payment methods to allow you to receive money without necessarily using a bank account.
How We Are Here to Serve You
Here are some key advantages of using LoanMart.
The process of applying for a loan at LoanMart is simple and quick. It only takes few minutes to apply. If your auto title loan is approved, you will be able to use the cash as you choose. You can receive your money based on your preferred payment method within the same day or next business day3.
At LoanMart, the application for a car title loan is free and there are no prepayment penalties.
LoanMart has high approval rates meaning there's a good chance you will get the loan.
We also offer you the loan with the most competitive rates.
The following documents are required for the application of a car title loan at LoanMart.
A car title bearing your name
A government-issued photo ID such as a driver's license
Proof of residence
Are you looking for a car title loan? If you are, LoanMart is a great option for you. You can visit one of our participant stores near you or call us toll-free at 855-422-7412 to find out more!