Can You Do Title Loans Online?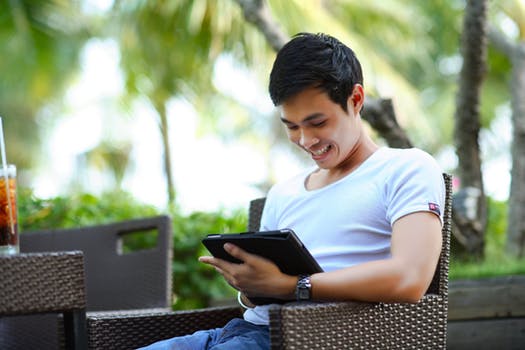 Title loans are a great financial option when you need a little extra cash to get by. Emergencies tend to pop up when least expected, leaving you wondering how you're going to pay off that ghastly bill.
For example, you may find yourself struggling to pay:
Emergency room visit
Root canal surgery
A damaged roof
Window repair
Veterinary bill
Car title loans typically offer fast emergency cash and flexible requirements, but can you apply for title loans online? Yes! Online title loans work similarly to traditional title loans except they are more convenient and you may receive extra benefits as well!
What Benefits Could I Receive if I Apply for Title Loans Online?
You can conveniently apply for title loans online when you need fast cash, saving yourself the inconvenience of scheduling time during the week to visit a brick-and-mortar location.
Traditional title loans usually take longer to acquire and may not offer as many incentives as online title loans. With online title loans, you could start the approval process online at any time and upload your required paperwork online as well. You don't have to stand in line or deal with the scrutiny of a title loan agent in person.
Best of all, when you apply for title loans online, you can avoid the in-person vehicle inspection which takes time out of your busy day. Instead, you will simply be asked to take pictures of your vehicle using your smartphone.
What Documents Do I Need if I apply for a Title Loan Online?
Title loans require certain documents to verify your identity, state of residence, ownership of the car, and income. Most of these documents are likely found around your house, so there's no need to go out and get copies.
Car Title: Having a car title in your name is proof that the car is yours and you are able to borrow emergency money with a title loan.
Photos of the Car: With an online title loan you can skip the in-person vehicle inspection and just submit photos of the car to a loan agent.
Photo Identification: To prove you are who you say you are, you will be asked to provide a government-issued ID for a title loan. You can use your state ID, driver's license, passport, etc.
Proof of Income: One of the main qualifying factors for a title loan is a consistent source of income. Show a title loan agent how much you earn through bank statements, paycheck stubs, invoices, Social Security benefit statements, etc.
Proof of Residence: You can easily show proof of residency through utility bills, paycheck stubs, mobile phone bill, title to a house, insurance documents, etc.
References: You will be asked for references, which can be personal, professional, or a mix of both.
Do Title Loans Online Require Good Credit?
If you have low or unestablished credit, the thought of a credit check may stress you out. Most lenders require good credit for qualification, leaving many individuals in need of emergency cash without financial support.
However, know that one key feature of online title loans is that the qualification requirements are flexible!1 When you do apply for title loans online, your credit score may not be factored into the eligibility decision. Instead, a title loan agent will focus on your ability to repay the title loan and the equity in your car.
So even with bad credit, you could still be eligible for financial support with a title loan!1
Will I Have to Go through a Credit Check if I Apply For Title Loans Online?
When you apply for title loans online, you will go through a hard credit check. A hard credit check is necessary for any loan process and does affect your credit by a few points. This type of inquiry also appears on your credit report.
Can I Apply For Title Loans Online Today?
If time is of the essence and you want to go ahead and start the process of title loans online, you can! The three-step process is anything but burdensome and could be completed the same day you initiate it!
To start the inquiry process for an online title loan, you can choose one of the following methods:
You can absolutely apply for title loans online so don't think that you can't inquire about the money you need from the comfort of home. There is no obligation so you can simply inquire to see how much you could potentially receive.1
Inquire about a title loan serviced by LoanMart today and get a free quote!
Online Title Loan Services across the US
Learn now about online title loan services in various states