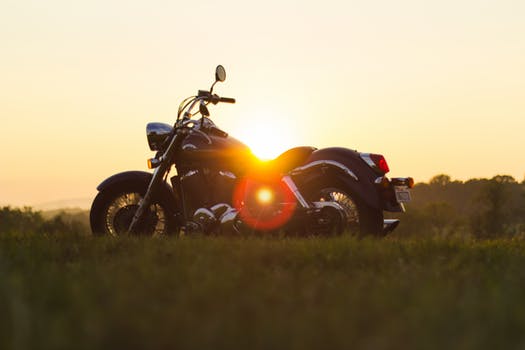 Can You Get a Title Loan on a Motorcycle?
If you live in LA you may be wondering if you can get a title loan on a motorcycle—LoanMart has the title loan for you1!
YES! If you live in Los Angeles, you can get a motorcycle title loan!
A motorcycle title loan is very much like a car title loan, meaning that in both cases the borrower is using the vehicle's title as collateral to secure the loan. But not everybody in the City of Angels owns a car, many L.A. dwellers own a motorcycle instead.
Why not? Any native or long-time Los Angeles resident could attest to the fact that traffic in their city is just plain horrible, and motorcycles allow the rider to zip through the infamous jams. This is called "lane splitting" because the motorcyclists are essentially splitting the lane and passing the unfortunate cars stuck in traffic.
Motorcycles are certainly a handy mode of transportation in L.A., and that is why LoanMart is proud to widen our services and bring motorcycle title loans to the wonderful city of Los Angeles!
Where to Get a Motorcycle Title Loan
LoanMart is one of the leading companies in the entire title loan industry, that's why we're a great place in L.A. to get your motorcycle title loan from!
LoanMart started as just a tiny shop in California. In 2006, the entire LoanMart team was made up of only 15 people. But we have been growing ever since. Now LoanMart has hundreds of fantastic participating stores across the United States. People throughout the U.S. have been trusting LoanMart since our humble beginnings over a decade ago.
But what makes LoanMart one of the best title loan lenders? Our secret lies within our 3-part mission, designed to PUT YOU FIRST.
PART 1 Customer Service: The core of our mission is YOU. LoanMart is absolutely dedicated to identifying and addressing your unique needs. Our experienced title loan agents are always ready and willing to help you out with any step along the way of your title loan journey. Have a question? All you have to do is hop online and go to our homepage, give us a call over the phone at 1-855-422-7412, email us at customersupport@800loanmart.com, or stop by in person to our licensed location in California. You will always receive a prompt reply from an efficient LoanMart title loan specialist.
PART 2 Education: In order to make the best decision, you are going to need ALL THE FACTS. LoanMart is driven by our mission to empower you with the most accurate and useful financial resources available. When you fill out your initial information request we will contact you right away to give you your free quote and to discuss some of your loan details with you. We won't charge you any fees or make you feel obligated to accept the loan because we want you to feel comfortable with your loan BEFORE YOU COMMIT. Feel free to ask us any questions you may have, we will be happy to give you the answers you are looking for.
PART 3 Security: We take cyber security very seriously at LoanMart. Our network is encrypted to keep your information safe from internet thieves and hackers. LoanMart always puts your security as a foremost priority. Our technology is always up-to-date, so you don't have to fear that your personal information is going into an old, unreliable network. LoanMart appreciates you placing your trust in us when you give us some of your personal details such as your home address or your direct phone number. We won't disregard that trust by leaving your information vulnerable for scammers and crooks to steal.
Benefits of Getting a LoanMart Motorcycle Title Loan
Here are just a few reasons why LoanMart is the title loan lender for you!
Competitive rates that are catered to your lifestyle
No balloon payments because we set you up for success
No penalties for early payments because we encourage proactivity
Over 150,000 satisfied customers2
Respected reputation as a trusted lender
Head on over to www.800loanmart.com and get started on your motorcycle title loan today!