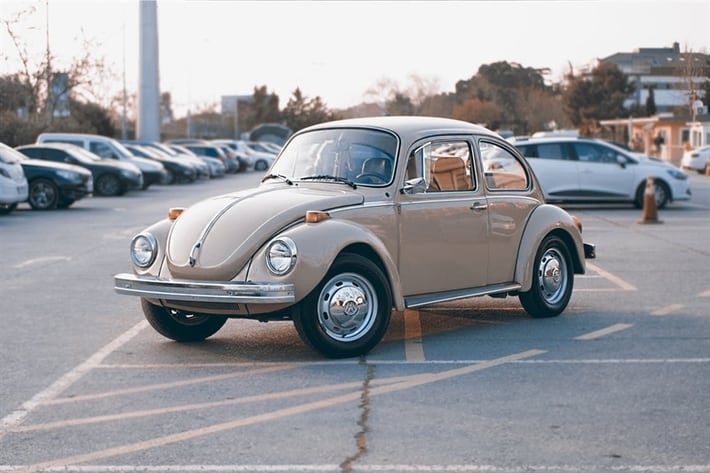 Yes! At LoanMart, we accept classic cars as collateral for auto title loans. If you have a classical car in your garage, you can turn it into quick cash with LoanMart.
We accept all types of cars including classic and vintage vehicles for auto title loans. Any owner of a classic car knows that each car is special and the value ranges widely based on authentic parts and restoration. We would not be able to automatically give you an amount. You would need to apply and submit photos (by email or cell phone) of the vehicle to determine the amount we can loan you.
We understand that life can bring unexpected emergencies that require quick cash. You may be tempted to sell your classic car to pay off the bills. With LoanMart, you don't need to sell your car in order to pay other debts. LoanMart can lend you enough money AND you get to keep your classic car. Does that sound like a good deal? Wonderful!
Here are some examples of emergency bills:
Repair roofs damaged by the storm
Pay rent
Pay off credit cards
Buy food
Pay services over weekend
….. and many other emergency bills.
What else do you need? Now that you have the perfect method for getting a fast loan using your classic car, these is no need to worry! Apply for an auto title loan and get cash right away with LoanMart.
How Classical Cars Work at LoanMart
It is easy to qualify for a loan at LoanMart using your classical car as collateral1.
This can help you cover the last minute emergencies that require cash immediately. If you are unable to pay on time, don't worry! Our representatives may be able to  help you find the best way to pay back the loan without repossessing your vehicle.
Once you apply for the auto title loan, you will be requested to submit a few documents such as a state ID, car title, proof of income and proof of residency.1 Your documents will be processed within a few minutes to verify authenticity. If you qualify, then your loan will be approved within a short time frame so you can get your money quickly3.
LoanMart is an ideal place to take your classic car in exchange for quick cash. We pride ourselves on providing classical car title loans as one of the largest lenders on the West Coast. For almost 15 years, thousands customers have received title loans from LoanMart.
Here is why you can leverage your classic car for a LoanMart car title loan
Easy application process:  The application process at LoanMart is easy and simple to help our customers save time which is important when you are in a financial emergency. We have made it so convenient that you can apply on your cellphone or laptop.
You can get a large amount of money:  The loan is based on the value of your car. Sometimes, an old car can have more equity than a new car based on things such as maintenance, fuel consumption and mileage of the car. We get a good assessment of your car to know how much money you can get.
Get money quickly:  At LoanMart, we have a very quick process to help you out as soon as possible.  While banks may keep you waiting through their long and drawn-out processes, we want to speed things up. You may even be able to get your money at the end of the day.3
Do We Lend on Classic Cars? Yes! Not Only that, we offer:
High approval rates, which means that you are more likely to get the approval you need1.
No prepayment penalties, in case you decide to pay off the loan early.
Competitive interest rates that are the best available on the market
Funding available in as little as one business day 3
The process of applying for a car title loan with a classic car at LoanMart is nothing short of simple. We don't see why you should wait. That's why we allow you to upload your documents online by using your cellphone or any other computer device. Do you need to keep your car while making the loan payment?  No need to worry!  We at LoanMart enable you to keep your car while making regular monthly payments.
We make it easy to get cash for your classic car
Start off by getting a free quote. There are no obligations whatsoever.
We have same-day approvals. If you like the request, claim it and you will get the cash the same week3.
 We protect your information and offer effective online account management.
We offer competitive rates on our loans because we give our customers the best deals. We have done this so that all our customers' needs are catered for. We understand that our clients are diverse and have different abilities and obligations. That's why we have different rates and flexible payment options.
Our site has a valuable amount of information that you can check.
Our customer support team can talk to you about all the necessary documents to apply.
We have developed advanced loan application tools to make it easy and seamless for you.
Thousands have turned to LoanMart car title loans because we offer the quickest service. We have efficient loan application and approval processes to get you cash for your classic car today!