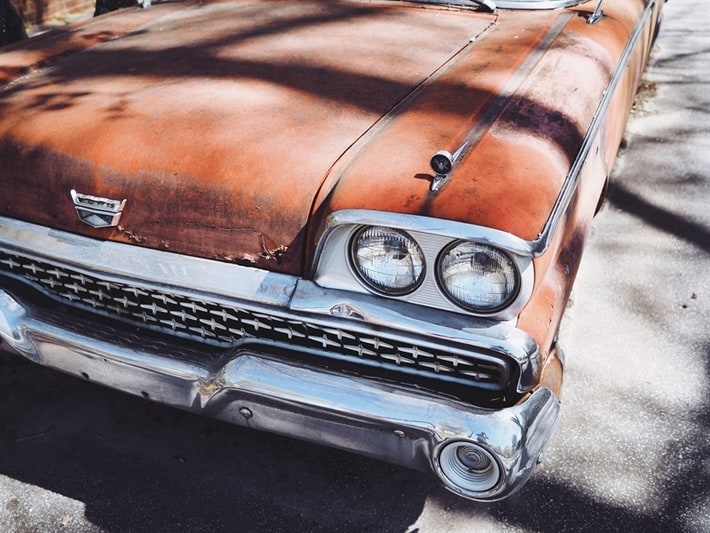 Having all the appropriate documents when applying for a car title loan is essential to getting approved. If you're trying to get a car title loan but you don't have your registration card for your vehicle, you may be asking can you get a title loan without registration? If you've lost your registration card, you can get a new one from your Department of Motor Vehicles ("DMV") or other motor vehicle services to replace it.
How Do Car Title Loans Work?
When you choose to work with LoanMart to help with your car title loan needs, we make the process easy and simple. By using the title of your car and your ability to pay back your loan, you'll be able to qualify for a car title loan to help pay your bills or other financial obligations1.
With your car title and income, a LoanMart representative gives you a quote based off your income and the market value of your car. So, if you have a car worth $5,000 on the market, you could qualify for a loan at about $3,000. This amount can vary depending on your income.
After you've received your quote and have agreed to the terms, you'll pay off the balance monthly over a specified amount of time, outlined in your contract.
Why Does LoanMart Need My Vehicle Registration?
During the car title loan process, LoanMart requests a few more documents other than your car title loan vehicle and your income proof. Most of these documents are to ensure that you are the owner of the vehicle, and the vehicle is registered in your name and in the correct state of residence.
Your vehicle registration card has your vehicle's:
VIN
License plate
Year
Make and model
All this information helps LoanMart verify the car and its market price. The year, make, and model of your car can all influence the value of your car, determining how much money you can really get. By providing LoanMart with proof of your vehicle registration, you could get the perfect amount of money that you need to cover your finances.
What if My Vehicle Registration is Missing?
If your vehicle registration is missing or was stolen, you can get a new one from your DMV! Contact your local DMV within your state to find out the exact qualifications to get a duplicate registration card. Most states require the same process, but some may vary in certain steps.
Replacing Your Registration Card
Even if your registration card is stolen, lost, or damaged beyond recognition, you can obtain duplicates from your local DMV.
You can get replacement registration papers from your DMV online or at their local location. For most replacements, you have to complete an application for the request. Some places offer you the option of doing it online, at a location, or by mail. Some states have a generic application that works for replacing a lost registration card, sticker, or license plate.
Some states may require you to provide your original title or pay a specific fee, which could range from $3 to $20. To get information on the official process for your state, contact your local DMV.
How to Apply with LoanMart
Once you've obtained your vehicle registration card, you'll be able to apply for a LoanMart car title loan with ease. LoanMart has streamlined the application process and we have even given our customers the option to complete the application entirely online. We provide three different ways for applying:
Apply online with your smart phone, tablet, or computer.
Apply in-store at the location nearest you.
Apply over the phone with a LoanMart representative.
After choosing your method of application, the initial application can be completed quickly. You simply provide the basic information about yourself and your vehicle that you'll use for your car title loan.
Required Documentation with LoanMart
To make your car title loan process go faster, we want to provide you with all the important documents that you'll need to apply for a car title loan with us. If you choose to apply online, you'll have the option to use your phone to send in pictures of these documents without having to worry about finding a store or faxing them. This can get you your funds the same day you apply3.
You'll need the following documents:
Original car title
Vehicle registration
Proof of residency
Proof of car insurance
Pictures of the vehicle
VIN, license plate, odometer
4 personal references
Apply with LoanMart Today!
Applying with LoanMart can be completed in three simple steps! We want to make sure you're getting the money you need without the worry and stress of completing an application, just to be denied. We make sure we give you your answers up-front, so you know how much you'll qualify for.
Submit your initial application. We provide our three ways of applying. Once you complete this step, a LoanMart representative will review your information.
After a LoanMart representative has gone over your information and your vehicle's, they'll contact you about your initial quote and request any other important documents1.
Your LoanMart representative will explain your terms and conditions, as well as your final loan amount and interest rate. You'll be able to sign your contract, then receive your funds.
Applying with LoanMart makes it simple and easy to get the money you need1. With our car title loans, you can pay for all your finances without the concern of mountains of paperwork or being denied. Call us today if you have any questions about your qualification or the required documentation, like your registration.