Can You Get a Title Loan Without Showing the Car?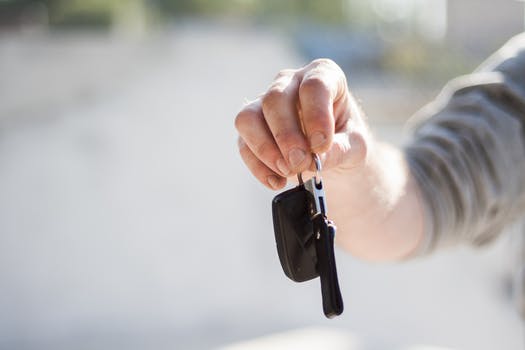 YES! When you get an auto title loan with LoanMart you don't have to bring your car in to show us, some photos will do just fine! Depending on your car, we may ask you to take a video with your cell phone of the car turned on and running and you could just text it to us.
LoanMart won't waste your time by making you take part of your day just to drive your car out to show us. That is valuable time you could be working or spending time with friends and family. While we have participating locations for car title loans in California, sometimes you might be just a little too far to bring in your car.
When you get an auto title loan with LoanMart we only require that you send in several pictures of your car. A few shots of your car outside during the day is all you need. You can even take the pictures straight from your mobile device and text it to us, just send the pictures to the number 1-818-315-874.
Where's the Best Place to Get a Car Title Loan?
LoanMart! LoanMart has been a leading company in the title loan industry for over a decade. We have helped over 150,000 satisfied customers throughout the United States2. Helping people with all kinds of credit get fast funding is what we do! That's why LoanMart is a great place to get a car title loan.
Why is LoanMart a great place for a car title loan? The secret lies within our 3-part mission. LoanMart has a 3-part mission designed for you and your success. Here's what we believe:
Customer Service: LoanMart thinks quality customer service is important. If you have a question, you need someone who is efficient and informed. You know, someone who actually knows what they're talking about. That's the kind of title loan agents we have at LoanMart. We have experienced title loan agents available 7 days a week with extended hours because we want to be there and ready for you whenever you need us.
Education: To show you just how dedicated we are to your success, LoanMart always provides you with the most accurate and useful resources you need in order to fully understand your auto title loan. We believe you need all the facts if you are going to make an informed decision, and that is what you get from LoanMart. We're here to answer your questions as well as equip you with the knowledge you need in order to become the master of your auto title loan!
Security: If we are going to provide hundreds of thousands of people with the best auto title loans, we are going to do it right. That means keeping your personal information safe and secure from hackers and internet thieves. LoanMart has a high-tech encrypted network which allows you to enter in your personal details in a guarded internet system that blocks access from intrusive users. We won't leave your information vulnerable like another lender might. Feel safe knowing your information is stored in a state-of-the-art network at LoanMart.
Benefits of Getting a Car Title Loan with LoanMart
Since 2002, LoanMart has been one of the best places to get a car title loan in the United States. We aim to empower you with the financial assistance you need in order to sleep easy knowing that your budget is under control.
Check out just a few reasons why people from all over the continental U.S. love LoanMart:
High Approval Rate: LoanMart is proud to help people with all kinds of credit scores. Don't shy away from inquiring about a loan just because your credit score isn't what you want it to be. LoanMart cares more about the equity of your vehicle and your ability to repay your loan that just about your credit.
Convenient Terms: LoanMart won't hook you with a massive monthly payment, leaving you stressed and struggling to pay off your auto title loan. Instead, LoanMart gives your convenient terms ranging from 12-48 months so your payments can be spread out in manageable monthly installments.
Stay on the Road: When you get a LoanMart auto title loan, we only sign onto your vehicle title as a lien-holder. This means your car stays in your possession for you to drive every day like normal when you make your manageable monthly payment.
No Balloon Payments: LoanMart will never set you up for failure by making you pay a massive balloon payment at the end of your loan period. Instead, LoanMart encourages you to pay throughout the duration of your loan period so you can pay off your loan and still have some money in your wallet.
No Penalties for Early Payments: That's right, at LoanMart we don't want to set you up for failure. That's why we don't charge you a fee for making early payments on your auto title loan. Make your monthly payments when it is best for you without fear of being charged extra for it.
At LoanMart, what we do, we do for you! Whether you need an auto title loan in Sacramento or Montgomery, Alabama, we can help you find a participating store or we can do it all online! Check out our homepage and begin your auto title loan journey today, or click here to learn about Fort Wayne title loans.