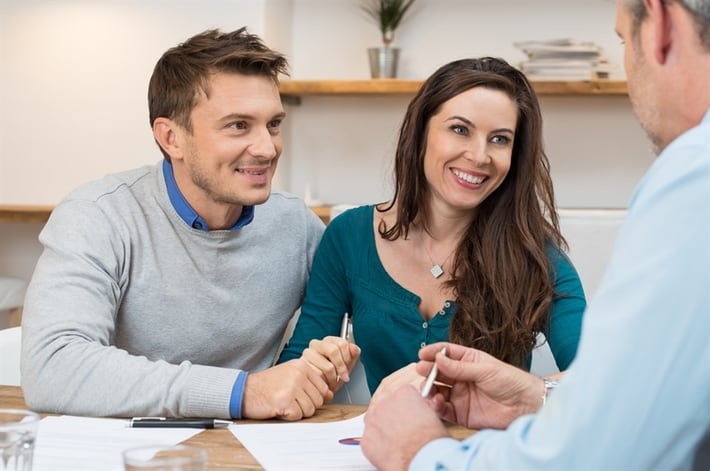 If you're in need of a little bit of extra cash in your pocket, LoanMart is a fantastic option for all people. Sure, a car title loan with LoanMart will get you cash in hand (sometimes in as little as one business day3), we must stress that there's a little more to it to that; car title loans are based around the equity of your drivable motor vehicle and your ability to repay the loan, with LoanMart taking over the title during your payment period. However, LoanMart must stress that, to receive cash from a car title loan with us, you must have a valid form of identification present during the application process. Applicants will NOT be able proceed with their car title loan inquiry without a form of identification.
LoanMart hopes that you understand the reason for your proof of existence being a necessity, and isn't because we don't trust you. This stipulation is for the protection of all parties involved, including you.
Responsible individuals will need to show proof of identification in one of the following forms:
A valid state I.D. card
A state-issued driver's license
An international Passport
In some cases, a birth certificate or SSN (Social Security Number may be acceptable)
In addition to your proof of ID, LoanMart asks for only a few other pieces of documentation for your car title loan, including:
A Proof of Residence—this can be any official form with an address where you currently reside on it, including a bill (power, water, cable, credit card, etc.) or pay stub.
A Proof of Income—an official pay stub, or (if you're paid under the table) a hand-written form with dates, job duties, and wages. If you're claiming an annuity or using a trust-fund as a form of income, a receipt and some account information will be needed (ask your LoanMart agent for more information).
Last but not least, all applicants and future LoanMart customers will need the free-and-clear title to the submitted vehicle for their car title loan, after all, it is in the name.
LoanMart wants you to receive extra cash from one of our car title loans to help you with whatever you need in life, but to do so, you must have your identification. With that being said, are you interested in getting started with LoanMart today? Apply Now at the top of the screen or contact LoanMart's toll-free line, at 1-800-LoanMart.
Want to know a little bit more? Continue reading to see many of the features, benefits, and interests that customers find enticing, so much so that LoanMart is one of the largest lenders across the nation, from sea to shining sea.
Suggested LoanMart Reading:
LoanMart has been a leader in the alternative lending industry for the last fifteen years or so. Originally based out of southern California, we have expanded to states all across the nation. Our mission has been to provide accessible loans and funding to those who would otherwise not have any access to the money because of factors such as credit and time. From big cities like Sacramento, we have participating title loan locations near you, so stop by and get started today.
When times get tough financially, we've all had something else not so ideal occur that adds even more rain on our parade. LoanMart wants to be part of the solution to your problems, not the root of it. The loan process has been expedited and streamlined.
If you're trying to decide if a car title loan is right for you, try to determine whether or not what you need the money for is of importance. Keep in mind: "importance" is a generalized term and what may be important to someone else may not be important to you, so it is worth noting that your funding from your car title loan can be for anything. Take a look at some of the things that many customers spend their title loan cash on:
Paying off or refinancing another loan
Vacation funds or getting away
Buying a house or paying rent
Buying an addition vehicle
Gifts for holidays and other special occasions
Medical bills and utility bills
Credit Cards
While you may already be sold on the credit-less inquiry factor to LoanMart's car title loans, we would like to convey to you that there are many other benefits as well. One of the biggest underlying factors that makes our car title loans desirable is the fact that while many lenders will ask for your keys or to impound the vehicle, we let you keep your keys and have full reign for the duration of your loan payment period (as long as payments are consistently made on time). Here are some of our other features that will benefit our customers:
Get the Money you need in record time1: Finding a good loan option to help you out in the middle of a financial emergency is stressful, but with LoanMart it may be the best option. You need a loan that can be processed quickly to get you the money you need now and relieve your stress as soon as possible. With participating locations throughout Los Angeles, you can apply and get funds at the same participating location!
The Application process is streamlined: you will need your vehicle's title, ID, proof of income, and proof of residency to apply for a title loan. You can do so over the phone, on our website's chat now feature, or at a local participating lender location. Most customers will receive their loan within one business day3.
Online Account Access: access to online accounts and the tech-savvy LoanMart app will bolster your efficiency and keep you reminded about your Loan payments and schedules.
Are you ready to get started? LoanMart is excited to welcome you to the family!
If you live in Florida and are trying to figure out a lending option, start with ChoiceCash Title Loans. Lending is easy, fast, and convenient.