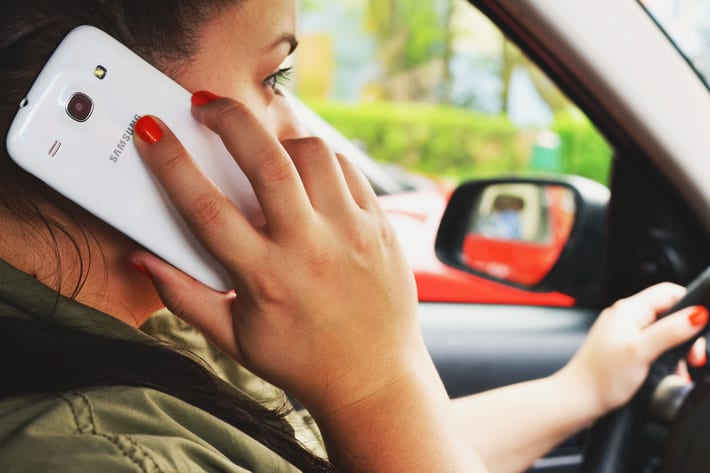 Car Title Loan Process in Utah
One of the many advantages to car title loans is the car title loan process. It's easier and quicker than a traditional loan, and you don't have to worry too much about your credit affecting your loan amount. Here at LoanMart, our car title loan process in Utah is easy to understand and fast. You could get your funding in less than 24 hours3! You can complete our car title loan process in just three steps:
Apply
Send your documents
Collect your funds1
Apply for a Car Title Loan
At LoanMart, we make applying easy to accomplish. We make sure the process is convenient for you and that we give you enough options for applying. You can apply with LoanMart in one of three ways:
By calling our toll-free number at 1-855-422-7412
Completing the application online from your home
By using our online application, it could take you less than 5 minutes to complete the process. All you do is fill out your contact information, so we can get a hold of you after we've estimated your loan, and information about the car you'll be using for your car title loan. It doesn't take long at all!
Send in Your Documents
Once you've submitted your application, you'll be in touch with a LoanMart representative. From there, they will ask you about your qualifying documents. These documents help us verify that you are who you say, and your car has a qualifying title, and it exists. We also use this opportunity to verify your income.
To make your application process go faster, make sure you have these documents ready to send to your representative:
Proof of insurance and registration – We ask for proof of insurance and registration for safety purposes. We want to make sure your car is insured because, if it's not and you get into an accident, the car is no longer worth the loan that we provided.
ID – Your identification is to verify who you are! You can use a driver's license, state ID, or passport.
Pictures of the vehicle – Pictures of the vehicle allow us to verify that is in the correct condition, allowing us to give you the most accurate funding for your vehicle. Make sure you have pictures of the front, back, and both sides.
VIN plate and odometer – This information allows us to verify your vehicle is the correct one.
Proof of income – Your income helps us determine your qualification for the loan and how much to fund you, so having the proof is important to continue the process. Check out the different types of employment and proof on our resource blog!
Proof of residency – This allows us to verify that you live in the state you are applying for a title loan in. This way, we are following the correct title loan laws designated for Utah.
Vehicle title – Your title is the most important document that you'll need for your car title loan process in Utah. It is what we use as collateral for the loan, and it helps verify there are no liens or holds on the car, and the title is in your name.
Sign Your Loan Contract
Once we've collected all your required information, your LoanMart representative will be able to put together your unique contract customized to your loan needs and lifestyle1. We outline very important information like your loan amount, the interest rate, the terms of the loan, and any other guidelines that follow the title loan laws of Utah and LoanMart.
Once you've read over the agreement, you'll be able to sign it and send it over to your LoanMart representative to continue the lending process.
Receive Your Money!
The final step in your car title loan process is to receive your funding! There are many different ways that LoanMart can fund the loan. We directly deposit the money into a bank account for you, or we can give you a check. We have an agreement with MoneyGram, so you can even head over to your nearest MoneyGram location to cash your check or collect your funds!
Paying Back Your Loan After the Car Title Loan Process
After you've taken care of your financial emergency and your loan agreement kicks in, you'll have to start paying back your loan with LoanMart. As part of the agreement in your contract, you'll have a monthly payment that you'll be making on a given day. There are many ways to pay back your loan:
Mail to our payment center
Pay by phone
Set up automatic payments
Pay online
Pay with our app
Visit a payment location
You can make the minimum payment every month, or you can pay it off as early as you would like! With LoanMart's no prepayment penalties, we don't penalize you for pay off your loan early.
About LoanMart
LoanMart strives on providing a great customer experience. We believe in communication with our customers and being able to help in the ways we can. If you have any questions regarding a title loan, car title loan refinancing, or the car title loan process in Utah, give us a call at our toll-free number 1-855-422-7412.