Car Title Loans: A Solution For Difficult Times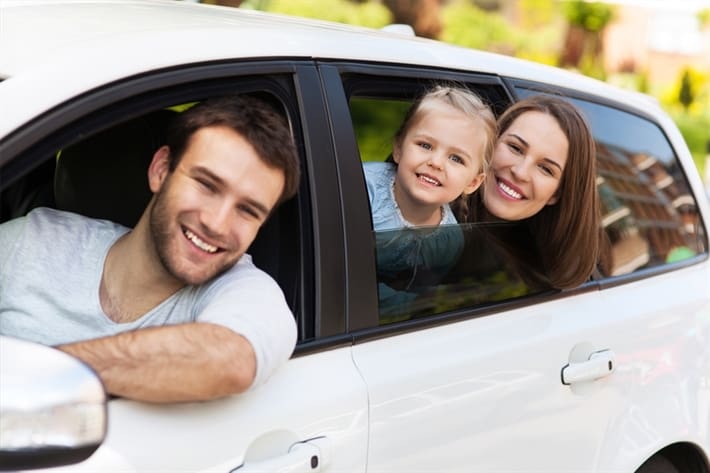 Life can be a roller coaster ride of good and bad times. Some moments are exceptionally beautiful and some are exceptionally tragic, but the one thing that remains constant is that life will continue after these ripples in the stream of time. For the times in our lives that are not so easy, it might seem even more difficult to ask for help, a hand to pick you back up after you've stumbled. Asking for financial help may seem even more pressing, as thoughts of failure may cross a person's mind. We all need help from time to time, and a quick and simple solution for difficult times may be a title loan.
Due to an illness, you could possibly miss several shifts at work. Missing these opportunities to make extra money could constrain your ability to pay rent or your bills for that month, in-turn setting yourself behind and putting yourself in a sort of financial quicksand—sinking faster and faster. Maybe it wasn't an illness, but another tragic event, or perhaps something not quite as tragic but a little costlier, in a fiscal sense—these are just a few of the scenarios. These particularly anxiety-inducing times are usually considered to be the financial emergencies that parents instill on us at an early age. However, even if money has been set aside for emergencies, there's no telling what amount will be bargained with, as costly decisions will and need to be made, impacting a person's immediate future.
If an emergency arises and you don't see your friends or family as a viable option, which can be a difficult and personal process from a mental and financial standpoint, getting a loan might be the only option that you have. Many lenders make it difficult to obtain the finances you need, with factors like credit and income coming into play, and stretch the process out over the course of several weeks; an Auto Title Loan could greatly benefit you in your time of need in only a short amount of time.
Auto Title Loans & Equity
As its title suggestions, an Auto Title Loan is a loan that is based around the equity of your drivable motor vehicle. If you're unfamiliar with what equity actually means, it is essentially what the value of something is. So, when someone has equity in their vehicle, it means that it is worth more than what they still owe on it—equity tells you in dollars how much of the vehicle you actually own. This is how you determine how much your vehicle is worth (unless you already the vehicle outright, no longer making payments on it). Regardless if you own or not, you will still have to make inquiries about how much your vehicle is worth, whether you contact a dealership or use an internet-based appraisal directory, such as Kelley Blue Book.
If you're confused as to why a loan would be given to you based on your car, don't be; there's a simple stipulation that is completely manageable and not as nerve-wracking as people make it out to be when qualifying for a title loan. A lender (such as LoanMart) will become the sole lien holder for the duration of your loan's payment period, as your vehicle now becomes a form of collateral, just in case something should happen where your payments begin to become tardy. However, because LoanMart is very flexible with your payment schedules and cares about your best interests, these stipulations tend to leave you unaffected—LoanMart even allows you to continue to have free reign over your vehicle while making your payments.
Qualifications
Do you qualify for an auto title loan? Although most lenders will look into your credit, income, and residency history and information, the logistics and approval of your loan will not depend on these aspects of your life, instead rather, focusing on the equity of your vehicle and your future payment schedule.
Payment periods tend to be every month or so and your loan may be up within the month or in a few short years, depending on how much you borrow. If your financial emergency clears up sooner than you expected you can pay off your loan as quickly as you would like since LoanMart charges absolutely no prepayment penalties. If you choose to pay off your loan early, you will avoid the accruement of interest, thereby saving a substantial amount on your original payment plan. LoanMart constructs loans around your needs so that they will always work best for you. We wish to see you succeed, not only in terms of your repayment plan, but also in life and in the cultivation of a prosperous future for yourself and/or your family.
What LoanMart needs from you and its fellow customers are a few simple items in the application process: valid identification, your vehicle's title, proof of residency, and proof of income. LoanMart just wants reassurance that you and your vehicle are a sound investment and that your information is legitimate. LoanMart will not drag out your application process like other financial institutions and approval can be achieved (in some cases) in less than a day! Your application/quote is also free—another reason why an auto title loan will benefit you.
A Difficult Time
As previously mentioned, we at LoanMart realize how great life can be, but how difficult life can get when unannounced curveballs are throw into the mix. To help you out, here are a few of those uneasy (or positive) and necessary events to apply for a title loan, if you think the emergency money you have saved up won't quite cover what you truly need.
Unexpected illness or injury resulting in medical or dental expenses
Increase in monthly utility expenses and bills, Mortgage/Rent
In the event of a sudden or drastic move
Marriage/Divorce
Auto or Home Repair
Debt going to collections
Accidents or natural disasters
Funeral expenses and the aftershock of the loss of a loved one
Remember that these are the event that you put money away into savings for that using that money is a necessity—don't ever hang your head for that or for asking for financial help with your lender.
LoanMart Will Help
At LoanMart we have been able to help thousands of people, and in turn, help thousands of families in a difficult time, financially. If you need a helping hand, find out if you qualify for an Auto Title Loan with LoanMart by giving us a call or applying online today. Let's get through this tough period in your life together.