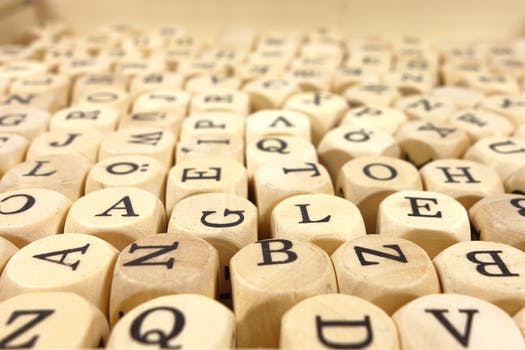 Definition of a Title Loan
What's an automobile equity loan, a pink slip loan, and an auto collateral loan? They can't be the same thing … or could they?
What is a title loan? A title loan is a way to use your vehicle's title to borrow money in a quick, efficient fashion. You are using the money you have already put into your car to secure your loan, so you can GET YOUR MONEY FAST.
When you get a title loan with LoanMart, you can receive your funding as fast as one business day3, that's the kind of quick efficiency we're talking about.
But it's good to be aware of all the facts. To understand what a title loan is you need to know all the names they can go by. There are many names that also mean "title loan," these names include:
Pink slip loan
Auto title loan
Auto equity loan
Car title loan
Title loan with bad credit
Automobile title loan
Car equity loan
Cash for car title loan
Auto collateral loan
Yup, all those names mean the same thing!
But how do you get a title loan? Are they easy to get? What kind of credit do you need? Don't worry, we've got the answers to your questions right here.
How Difficult is it to Get a Title Loan?
LoanMart is proud of our streamlined process because it makes getting a title loan EASY. We know that life can throw some expensive surprises at you, and it's not always easy to come up with thousands of dollars on the drop of a hat. But with LoanMart you can be funded with the financial assistance you need as soon as the next business day3!
Also, don't stress if you have less than perfect credit. Most lenders judge you on your credit score, like it determines the kind of person you are! We think that's ridiculous. LoanMart cares more about the equity value of your vehicle and your ability to pay back the loan than your credit score. All types of credit are encouraged to apply for a LoanMart title loan.
LoanMart may check your credit score, but just to make sure you aren't currently filed for bankruptcy or currently going through credit counseling.
How to Get a Title Loan
Like we said, our process is streamlined so you can get your money right when you need it. At LoanMart we have a 3-step process that's designed by us, for you. Here's how it works:
1. Apply online, over the phone, or with our awesome live chat feature. We have qualified LoanMart representatives available 7 days a week with extended hours, because we know you may need help at ANY time, even on the weekends.
We have a quick information request for you to fill out, it should only take about 5 minutes to complete, and you'll know if you are qualified then and there. Don't waste your time waiting forever on a traditional lender to get back to you, LoanMart will get it done.
2. Once you're approved, an experienced LoanMart representative will chat with you about your quote and some of the details in your loan contract. There are no fees or any obligation to start. Your quote is 100% free, and you choose if you want to proceed with the loan. We don't want to rope you into anything you aren't excited about.
At this point we will also ask you for a few documents, some of these documents will include:
A government issued form of photo ID
Proof of residence
Proof of income
Title to your vehicle with your name on it
Sometimes we might need other documents for clarification, but we'll let you know
Don't sweat it too much if you can't find your title, or if your name isn't on it, we may still be able to help you.
3. Get your money! Once we have received your documents it's time to sign your contract! We will also sign on to your vehicle title, but only as a lienholder. Once you have paid off your loan you can have your title back!
LoanMart will also never require you to disclose how you are using your loan money. We won't hound you like other lenders might. Your money is yours to do with as you please, we hope you enjoy the financial freedom!
Advantages of Getting a Title Loan with LoanMart
LoanMart is by far the best place to get a title loan. Check out just a few reasons why LoanMart has been a leader in non-traditional lending since 2002!
All types of credit encouraged to apply
Receive your money as soon as the next business day3
No balloon payments
No fees for paying early
Free quote and no fees or obligations to start
Competitive rates
High approval rating
Convenient terms