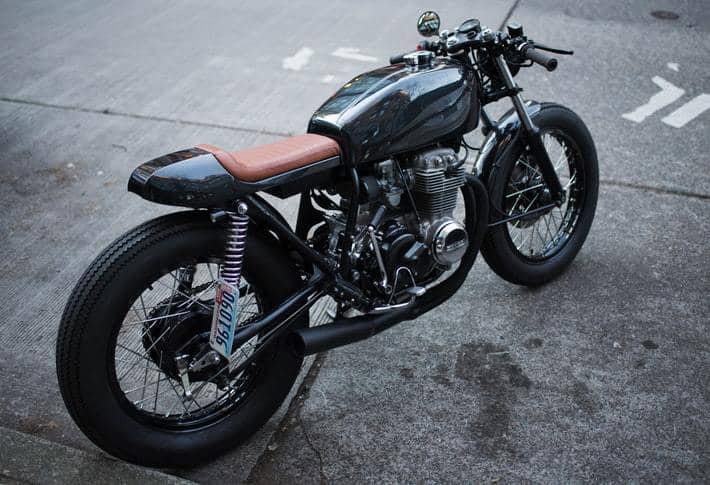 Does my motorcycle qualify for a title loan in LA?
If you live in Los Angeles and find yourself in need of extra money to pay for an unexpected expense, you may have been wondering if you can use the motorcycle you use to beat traffic for a vehicle title loan. You can1. If you are a motorcycle owner with a qualifying title in your name, you can use it to inquire about a title loan. To get a motorcycle title loan, you'll need a lot of the same things you need for a title loan with a car.
What do I need for a motorcycle title loan?
If you are considering getting a motorcycle title loan with LoanMart, you'll need the following:
Qualifying title for the motorcycle
Photos of the front, sides, and back of the motorcycle
Government-issued photo I.D. (driver's license, etc.)
Proof of Residence (certain types of mail)
Proof of income
How much money can I get for a motorcycle title loan?
There are a few different things that will determine how much money you may be able to borrow from LoanMart with a motorcycle title loan:
Monthly Income
Motorcycle Equity
Loan Terms
Your monthly income determines the largest amount of money you can pay back each month. The equity in your motorcycle helps to determine the overall amount of the loan. And the loan terms determine how long the loan runs, which influences the monthly payments.
Can I keep my motorcycle during a title loan?
Just like when you have a car title loan, you can keep and use your motorcycle for the duration of your loan with LoanMart when you make your convenient monthly installments on time.
What's considered proof of income for a motorcycle title loan?
Many people think that the only thing you can use for proof of income for a title loan is a paystub. However, there are actually several other ways to demonstrate proof of income to LoanMart for a motorcycle title loan. For example:
Alimony
Workers' Compensation
Social Security
Child Support
How do I get a copy of my motorcycle title?
You can get a new copy of your motorcycle title at your local Department of Motor Vehicles ("DMV"). Some DMVs are even able to expedite your motorcycle title to you. LoanMart might be able to point you in the direction of the nearest DMV capable of assisting you, or even help you directly with your expedited title. If possible, you should add LoanMart as a lienholder at that time, as it may lower the turnaround time on your title loan.
What are the fees on a motorcycle title loan?
The interest rates and fees associated with a motorcycle title loan will change from state to state
What happens if I can't pay back my motorcycle title loan?
You should contact your lender immediately if you are having trouble paying your loan back. Depending on the situation, the lender may be able to roll your loan into a new title loan, or come to some other solution.
What happens if I default on my motorcycle title loan?
If you default on your motorcycle title loan, you run the risk of losing your bike.
While there are some lenders that may not mind taking borrowers' cars, others take steps to ensure it doesn't happen. For example, LoanMart only uses repossession as a last resort to cover their losses. They work to understand each borrower's unique financial situation and craft loan terms that work for their circumstance to lower the likelihood of a default or repossession occurring.
How do I get a motorcycle title loan with LoanMart
If you need a motorcycle title loan with competitive rates from a reputable lender, LoanMart might be just for you1 They may be able to help you get the emergency funding you need to pay for your unanticipated expense1. If you have a qualifying motorcycle title in your name, you may potentially qualify for a title loan of up to $30,0001. You can also take advantage of LoanMart's streamlined application process and potentially receive your title loan money within one business day of submitting your application3.
There are three easy ways to get in touch with LoanMart and start your title loan process:
Visit a participating store
Call LoanMart at 1-877-787-4923
Sign up online from wherever is convenient for you
After you know how you're going to get in touch, you'll just need to follow a few simple steps:
Fill out the inquiry form
Submit your important documentation to your LoanMart representative
Review your motorcycle title loan offer1
Now that you understand how motorcycle title loans work in LA, you can see that LoanMart is a fantastic lender to reach out to when you find yourself in need of emergency money. Don't let an unexpected expense derail your budget. LoanMart is here to help you get things back on track.