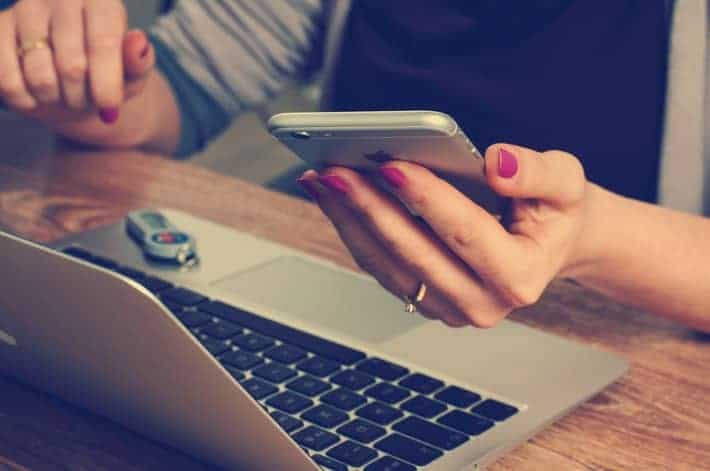 Getting a Title Loan Outside of the City
If you're in need of cash and have considered a title loan, you might be wondering how you'll be able to get a title loan without living in a major city of New Mexico. With LoanMart, you don't need to worry about getting a title loan outside of the city because our application process allows you to apply almost exclusively online or over the phone. Then, when it's time to collect your funds, we can transfer it directly to your bank account or you can pick it up at your nearest MoneyGram location!
How Getting a Title Loan Outside of the City Works
Living outside major New Mexico cities like Albuquerque, Las Cruces, Rio Rancho, and Santa Fe can make it difficult to get important business done if you don't live close enough. That's why LoanMart makes sure we can serve all our customers, regardless of where they live in the state of New Mexico. By applying online or over the phone, you don't even have to leave your house, let alone your neighborhood.
How to Apply Online
Applying online with LoanMart is easy, especially since we've streamlined our application process to make it faster for you. Follow these three steps for applying online:
Apply online using your computer, tablet, or even your cellphone.
Send your required documents to your LoanMart representative by uploading pictures of them. No need to use that old, dusty fax machine! You can email them to lmdocs@loanmart.com or text them to 1-818-521-2470.
Sign your contract1 with our online, DocuSign agreement that allows you to look over your terms, conditions, and funding amount.
How to Apply Over the Phone
If you have questions for our representatives before inquiring, you can call us to discuss your questions and even to apply. We have customer service representatives waiting by the phones to help you apply and walk you through the title loan process. To apply over the phone:
Call our toll-free number at 1-855-422-7412.
Your representative will request your documents which you can send by uploading pictures of your documents – similar to applying online! You can email them to lmdocs@loanmart.com or text them to 1-818-521-2470.
Sign your contract1 using the same online DocuSign agreement where you'll be able to look over the agreement before signing it.
How to Collect Your Funds
Once you've been approved for an auto title loan and you've sent in your documents, you'll have many different options to collect your money including:
Direct deposit ­– You can have your funds directly deposited into your bank account or mobile wallet. All you need is a little information about yourself and your bank account number.
In-person – If you live near a MoneyGram location and would rather pick it up, you can have it sent to the nearest one. Just bring your identification information and reference number to pick up your money.
Making a Payment
After you've received your money and you need to make your first payment, you don't have to go to a city to do so. With LoanMart, you can pay:
At a MoneyGram location
Mail to our payment center
Pay by phone with credit/debit card
Set up automatic payments
Pay online
Pay with the LoanMart app
The LoanMart Advantage
The biggest advantage of title loans with LoanMart is that we care about our customers. We make sure that we do everything in our power to make the entire title loan process easier for you. If that means making an online or over-the-phone application, well that's what we did! On top of our streamlined application, we offer other benefits on top of that like:
No prepayment penalties
High approval rates1
Call centers located in the US
Loan terms from 12 to 48 months
LoanMart app
Over 3,000 + participating store locations
Competitive interest rates
No hidden fees
Getting a Title Loan Outside of the City – Participating New Mexico Locations
If you prefer to apply in-person or speak face-to-face with a representative, we have multiple participating locations inside and outside of major New Mexico cities. Find the locations nearest to you and you can learn more about what LoanMart has to offer.