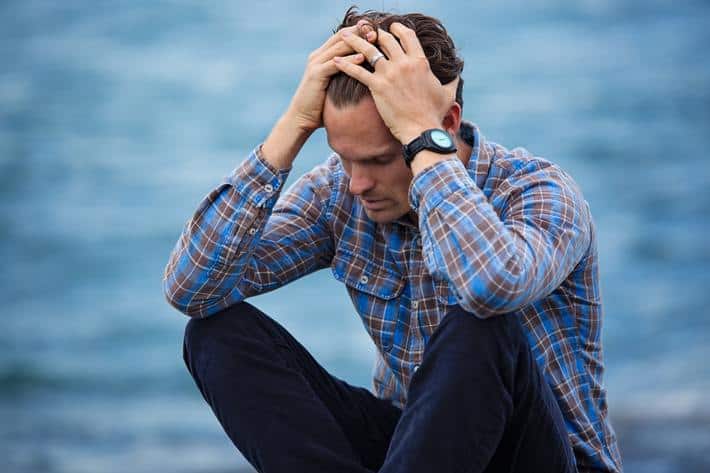 It's frustrating when you need money in a hurry but you're not getting a regular paycheck. The good news is that if you have a working vehicle, you could still obtain the cash you need while unemployed with a car title loan. Plus, there's one lending option that could actually reward you for making your loan payments on time in Hollywood, Florida2.
Are Payday Loans a Good Choice If Unemployed?
You could find it difficult to obtain the emergency cash you need if you don't have a full-time job. A payday loan could help you out, but you are required to repay the money within a month.
There's also a limitation on how much you can borrow with a payday loan and how frequently. The state of Florida has capped payday loans at $500, and you can only have one loan at a time. On top of that, there's also a 24 hour "cooling off" period between loans.
In other words, if you borrowed $500 from a lender on the 1st, you can't borrow another $500 from a different lender the next day. You'd need to completely pay off the first lender and then wait a full day to borrow again.
Payday loans can also be expensive. If you need $500, the lender could charge you a 10% fee to borrow the money. They can also apply a $5 verification fee, bringing your total payback up to $555. That's how much you'll need to pay at the end of the 30 days. Depending on how much you're borrowing and how long you have to repay the loan, the annual percentage rate (APR) could be over 400%.
Can I Get a Car Title Loan While Unemployed in Hollywood, Florida?
It's definitely possible, because car title loans work a little differently than a bank or payday loan. Since the loan is secured using your car as collateral, lenders are more likely to extend approval because their risk is minimized. If your vehicle has value and you have a reliable source of income, you could potentially get approved with very little hassle.
You could also get more money with a car title loan – for pretty much the same reason. The amount you can borrow in Hollywood, Florida will largely depend upon the value of your vehicle, so loans typically start at $500 and can go into the thousands1.
A ChoiceCash Title Loan serviced by LoanMart could give you the all the benefits of a car title loan – and more – with none of the hassle.
Take a look at the perks customers receive:
Eligibility requirements are extremely flexible
Same day cash in your hand if you qualify1
Keep your car, so there's no disruption to your daily routine
Three years to pay back the loan3
No prepayment penalties if you decide to pay off the loan early
Payments that could get smaller every month2
A ChoiceCash Title Loan gives you all this, plus the flexibility of using alternative forms of income for your title loan. So even if you are unemployed, it's still possible to obtain money in a hurry1.
What Are the Income Requirements For a ChoiceCash Title Loan in Hollywood, Florida?
Not every lender is the same, but the income requirements for a ChoiceCash Title Loan are very accommodating.
For example, you could qualify with any of the following common sources of income1:
Self-employment
Disability
Pension
You'd simply need to provide proof that you're receiving income on a regular basis. For example, many customers choose to submit bank statements or government award letters.
An award letter should state the reason for the award, how much you're getting, and when you'll be receiving the money. And if you're submitting bank statements, you needn't worry about privacy—your information is kept confidential and secure.
When submitting your bank statements, a loan officer will quickly review them and verify the payment you're receiving on a regular basis. As long as it's enough to meet the criteria for the loan, it shouldn't present a problem1It's as simple as that.
What Are the Other Benefits of a ChoiceCash Title Loan?
Besides being able to acquire cash the same day1, keeping your car, and having up to three years to repay3, there are two other huge advantages that a ChoiceCash Title Loan has.
With a ChoiceCash Title Loan serviced by LoanMart, you could be rewarded with benefits throughout the entire lifetime of the loan.
Lower Rates Over Time2: As you make on time payments, your interest rate could actually go down over time.2 What does that mean for you? As the rate drops, so could your monthly payments. This means more money back in your pocket, allowing you to potentially save more money every month.
Obtain More Funding1: By making your payments on time, you could qualify for additional funds in as little as 90 days – and at the lower rate you're currently paying on your existing loan1.
How Can I Apply for a ChoiceCash Title Loan in Florida?
The inquiry process itself is pretty quick and simple. You could either call 1-855-914-2945 and speak to a live representative or visit the ChoiceCash Title Loan informational page online. Once you're pre-approved, a loan officer will explain the next steps and discuss which proof of income to submit.
The entire process, from inquiry to funding, could be completed from the comfort of your own home.
Being unemployed may not be a problem with ChoiceCash Title Loans serviced by LoanMart. Eligible borrowers in Hollywood, Florida receive more cash in hand1, longer payment terms, and rates that could drop every month2. What are you waiting for?