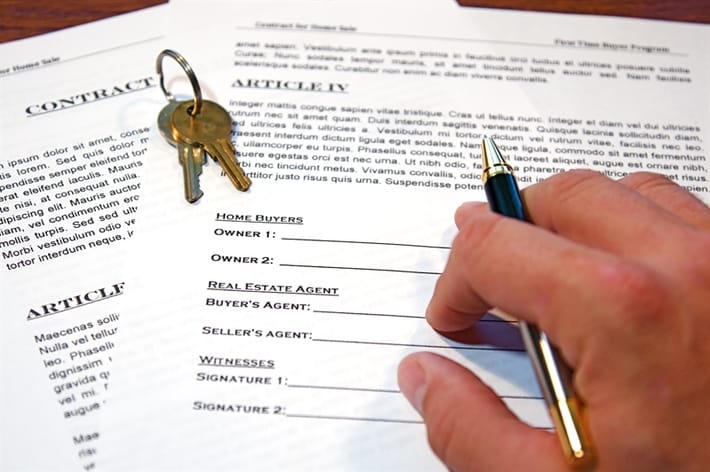 How Do I Get a Title Loan Without Registration?
How do I get a title loan without registrations? Find out below!
You've been trying to get a title loan with LoanMart, but noticed part of the necessary documents for a car title loan is your vehicle registration card. If you have lost or misplaced your vehicle registration car, you might be asking how you get a title loan without registration. No need to worry! You can get a vehicle registration card or replace a lost one at your local Department of Motor Vehicles ("DMV") or other department that handles vehicles.
When you're trying to get money fast, a car title loan is a great resource, especially with LoanMart. We offer you an amazing customer service experience along with a fast and easy application process. Unlike traditional loans, we don't require a bunch of paperwork for you to qualify. We can let you know in less than an hour if you qualify! So, if you're worried you won't qualify because you're missing a vehicle registration card, there's no need. You can replace it easily.
How to Get a Registration for a Car
After you buy a car, you usually receive a vehicle registration from the dealership you buy it from. If you purchase a used vehicle from an individual, you usually have to register it on your own with your local DMV. The registration is issued by your DMV or other government that handles motor vehicle registration.
New Vehicle Registration
If you realize that you never registered your vehicle with your state, you should do that as soon as you can. While it is a little difficult to get away with not having a registered vehicle, it happens from time to time and it could just be a simple mistake. Registering your vehicle is simple and only requires a few things:
Title in your name
Pass an emissions test/smog check
Pass a vehicle safety inspection
Have car insurance
Other states may require specific documents or any other forms. Make sure you check with your local DMV when registering your vehicle to properly complete all the steps needed.
Lost/Stolen Vehicle Registration
If your vehicle registration card has been misplaced or stolen, your local DMV or other vehicle government office can help you replace it without many requirements at all. You can get a duplicate title through your DMV by providing important information like an application, required documents, and a potential but small fee. Contact your local DMV to figure out exactly what you'll need. In general, the basic steps are the same no matter what state you are living it:
Fill out an application
Pay a small fee
Application for Your Registration
Most states require you to fill out a registration request application. You can either retrieve these from the DMV or print it out from their website. Your DMV website could be a great source of information for what you will need to obtain a duplicate registration card, as well. Some may allow you to fill out the application completely online.
To get your duplicate registration, you will need to fill out your name and address that you are living at. You might also need to provide:
Identification or driver's license
License plate number
Vehicle identification number (VIN)
In some states, they may ask you to provide the make, model, year, and color of the car as well as the odometer reading. Make sure you have proof of insurance just in case as well.
Small Fee for Your Registration
For those who need a replacement vehicle registration card, it will cost a small fee to replace it. It will vary between states anywhere from $3 to more than $20. Some states could charge additional fees for the application process alone, or for using their strictly online service. If you call your local DMV, they should be able to provide you with the total cost to replace your registration.
Why Do I Need a Registration for a Loan?
When choosing LoanMart to help you with your finances, we make sure we get you the money you need as soon as possible. Your vehicle's registration ensures that you are the owner of the car and it is drivable. Being able to operate and provide safe transportation can affect the market value of the car. The market value is a big factor that determines how much you'll receive for your loan. The amount of the loan is dependent on the value of your car as well as your ability to repay the loan.
Apply with LoanMart for a Car Title Loan
You can STILL apply and get title loans in Fort Wayne and all other locations without the proof of registration but in some cases we will ask to see it. Once you have received or found your vehicle registration card, you can apply with LoanMart and get your funds as soon as possible. With our application process, we make it quicker than our competitors when it comes to getting the financial relief you need. You can apply online with your phone, computer, or tablet, call us on our toll-free number, or stop by the nearest location to apply in person.
When applying, you can speed up the application process by having all necessary documents ready:
Vehicle title
Proof of car insurance
Vehicle registration
Identification
Proof of income
Proof of residency
4 references.
You will be assigned a representative who will help guide you through the application process and get you qualified for a loan1. They will let you know about your quote for Dallas Title Loans as well as other cities, and your loan terms and unique agreement. Call us today and we'll be more than happy to answer any questions about your vehicle's registration!