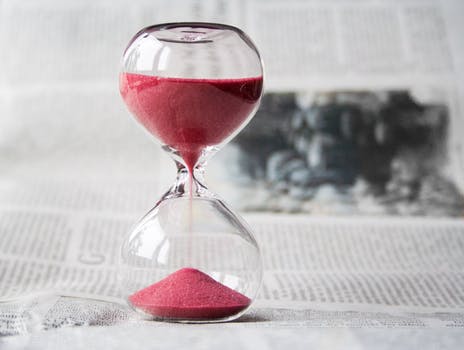 How Long Does it take to Qualify for an Auto Title Loan?
It only takes a few minutes to know if you qualify for a car title loan. Once you have provided all the necessary documents, our customer service representative at will inform you if you qualify for a car title loan.
Making inquiries to know if you qualify for a car title loan with LoanMart is totally free and can be done in as little as a few minutes. We will give you a quote with no strings attached.
At LoanMart we believe that there is no need to spend your precious time waiting when you need money. That's why we have developed tools to make your application process easy, fast and seamless.
Some things that speed the process up include mobile apps, chat options on our website, and real time conversations with staff so that you can have all your questions answered on short notice.
Our car title loans are the easiest and most hassle-free loans you can get1.
If you have bad credit history or have filed for bankruptcy in the past, it won't necessarily affect your application.
Remember you may also qualify even if you are retired or on disability.
Qualifying is fast and easy with your car title, proof of residence and proof of income.1
Here are 3 ways to find out if you qualify for a car title loan
Send us your information online by filling out this form on your smartphone, computer or tablet.
Give us a call at 1-855-422-7412
Send an inquiry via our live chat form and text with a representative right away.
How do you qualify for an auto title loan?
It is so simple and straightforward. First you need to have your car appraised to find out what it is really worth. We will also check your car title to ensure you get the maximum possible amounts based on state regulations. People from all walks of life can qualify for a car title loan as long as they can demonstrate the ability to pay.
Here are some important documents that you need in order to get a car title loan with LoanMart:
Government-issued ID such as driver's license·
Proof of residence
Proof of income
Copy of your vehicle's title
You can be eligible to get your money in as little as 24 hours.3
Reasons why you should take a car title loan with LoanMart
Get your money quickly:  We have designed efficient processes to ensure that you can get your money in as little as 24 hours 3
Your credit score is not a major deciding factor in the approval process.  This is because your loan is secured by your car's title as collateral and your ability to repay the loan. This a great opportunity for people in need who might not have an impressive credit history.
You can get a large amount of money:  Because car title loans are based on a vehicle's equity, you may be eligible for a few thousand dollars. This can be a big relief to many borrowers who need a large amount of money on short notice.
Easy application: Our application process is so easy. We have developed tools to make the process simple and straightforward.
 Read on to find out more reasons customers choose LoanMart
 LoanMart is one of the largest car title loan lenders on the West Coast: we have served over 150,000 people for more than 12 years2. Our goal is to help as many people as possible who need financial assistance in times of emergency. We have a competent customer service team to help you.
Our customer service representatives will give all the information you need before signing any contract. We are upfront and transparent to ensure that our customers make informed decisions
Benefits of an auto title loan
We have various payment methods that allow you to receive your money without necessarily having a bank account.
LoanMart is only interested in improving your present and future financial prospects. We also understand that past financial woes don't always give the whole story. That is why we are willing to give you a car title loan regardless of your credit1.
You are eligible for car title loans even if you are not in a traditional form of employment. We only ask you to show us that you have a stream of income and that you have the necessary ID verification

.