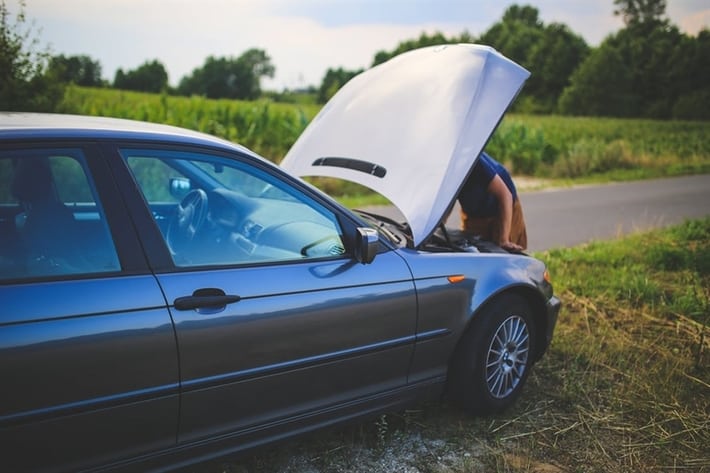 How Title Loans on Cars Work
A title loan is based on the equity of your vehicle. If you own or finance your vehicle, it is worth a certain amount. This is evaluated based on the worth of the car in comparison to the payments being made on it or ownership, if you have already paid it off. This evaluation helps to clarify how much of a loan you are eligible for. If you choose to accept a loan amount offer to you in this process, then LoanMart is added to the title of your vehicle. Once you have made all necessary payments on the account then the title is returned to you. Title loans on cars work well because you get to keep your vehicle throughout the entire process.
Can I Get a Loan With My Car?
Yes! LoanMart offers customized and personal service to help you understand how title loans on cars can work for you.
Getting a title loan on your car is easy with LoanMart. This is an option where you receive funding based on the equity of your vehicle. Anyone who owns a car may be eligible to apply for this loan.
Title loans can be helpful when faced with unexpected financial challenges or hardships.
Getting a loan is easy and fast after your car is evaluated as collateral.
With a few simple steps we will assess the car's value and determine the loan amount you are eligible to apply for. As long as you are the title holder of the vehicle, you could be eligible for a car title loan.
How Do Payments With Title Loans On Cars Work?
Title loans on cars work well when you need a loan fast. You can receive funding in as short as one business day3, and choose from a variety of convenient repayment plans. There are two types of repayment plans with car title loans. These are single and installment loans. LoanMart provides an opportunity to pay back the loan in a single payment or through multiple installments. Single payment loans allow you to repay a loan in one lump sum. On the other hand, installment loans allow you to make payments on a monthly basis.
LoanMart accepts all types of vehicles such as cars, motorcycles (in some markets), and trucks as collateral. Even if you are just learning about how title loans on cars work, our customer service representatives will help you get the information you need.
What Can I Do To Get A Title Loan?
We are always at your service to explain how title loans work. The process of getting approved is simple. Using your car title and a few personal identifying documents you could receive a sizable loan within a matter of days. Our online application makes it easy to apply for a loan when you have a vehicle with LoanMart. There are no hidden fees and it's free to apply. The best part is that there are no risks with applying. Even if you receive an offer and accept it there is a three day money back guarantee where you can decline the loan with no charges or penalties.
Quality Service Every Time
Many lenders offer solutions that may take days or weeks to actually make a difference in your bank account. LoanMart offers loans that are straightforward with a fast turnaround time. Educating you and making sure you are aware of all aspects of the loan is part of our process to provide the highest quality service to you. Our simple to use online application streamlines the process, so you can be on your way to receiving a loan today3.
How to Apply For a Loan From LoanMart
It is very easy to apply for the loan with a car title from LoanMart. You can choose to apply for the loan via online. You must have a few documents such as the title of the vehicle and a photo ID to qualify for the loan application. Our friendly staff will assess your vehicle and determine the loan amount based on equity of the vehicle. Our main purpose is to ensure our clients have access to finance in times of emergency.
We approve your loan in just a few minutes to get the money you need on time3. LoanMart gives more time to pay back your loan without making you feel strained. The payment can range from 12 to 36 months depending on the payment schedule that best suits your needs. Our interest rates are very competitive compared to other loaning financial institutions.
Is It Risky To Get A Car Title Loan?
With LoanMart there are few risks associated with getting a car title loan. Unlike pawn shops or other lenders, we do not retain the vehicle during the loan period. You can continue to operate your vehicle while repaying your car title loan. LoanMart is considerate of your needs and will make sure to give you enough time to repay the loan with your budget in mind.
What Are Benefits Of A Car Title Loan With LoanMart?
People choose car title loans because they are hassle-free and a much faster way of borrowing than with traditional lenders. It's possible to get all the money you need the same week with a car title loan. A title loan is the easiest and fastest way to turn your vehicles into cash.
You can evaluate any movable motor vehicle for funding; sedans, pickups or even motorcycles (in some markets) if they have titles. This type of funding is secured with only your vehicle's title as collateral.
 LoanMart takes over your title alone, so that you can keep driving during the loan period. You get to keep your vehicle throughout the loan repayment timeline.
There are other valuable advantages for getting a car title loan with LoanMart. For example, flexible repayment plans and online account access make it easy for you to manage your loan.
We also process your application virtually, so there is no need for waiting in line. Say goodbye to lengthy approval processes and response times.
Our customer service team will contact you as soon as the same day to go over the details of your application, and approval can happen in as little as one business day3.
Ready To Find Out How Title Loans On Cars Can Work For You?
If you need cash fast, a title loan may be just what you are looking for. Why not get started right away? With LoanMart you can get all your questions answered about how title loans on cars work. We want to help you get started improving your financial situation as soon as you are ready. You can call our customer care line if you have any questions at 1-855-422-7412. If you prefer to contact us via live chat, representatives are standing by to assist you. LoanMart serves the states of:
Arizona
Alabama
California
Georgia
Missouri
New Mexico
South Carolina
Utah
You may be eligible to get a loan in these states and secure a loan in as little as a week. The plus is that a large scale lender like LoanMart has resources to give competitive rates and tools such as mobile apps and online account access. LoanMart can even help you to process DMV paperwork so that you don't waste your entire day in line.
What You Need To Get Started
We only need a few documents from you before your loan can be processed. Most of these materials you may already have or can be easily obtained. You can even scan, fax, email or text digital copies using your smartphone.
These are the common documents that you will need in order to get started (your underwriter may ask for something more and at times some of these less):
Identification document (ID) such as your driver's license.
Proof of income such as bank account statements, invoices or paycheck stubs.
Proof of residence such as a utility bill.
A car title of a qualifying car in your name.
Get the Help You Need
Once you have submitted your documents, LoanMart will contact you to inform you of the loan approval decision. You can find out as early as the next business day3 if you are qualified to receive funding. You will be required to decide how you want to receive your money. There are multiple options as you can be paid electronically or with a check. Another option is to visit a Walmart money center near you to pick up your money through MoneyGram. LoanMart will work with you to develop a payment plan that suits your needs, budget and lifestyle. The loan you will receive depends on the value and equity of your car.
No matter what the situation, we want to help you get the financial support you need. Title loans on cars are a great way to get cash fast. Not only do we offer ongoing support and customer service, but also comfortable plans to work with your unique situation. Don't struggle for the financial support you need. Apply online today to see how title loans on cars can work for you.