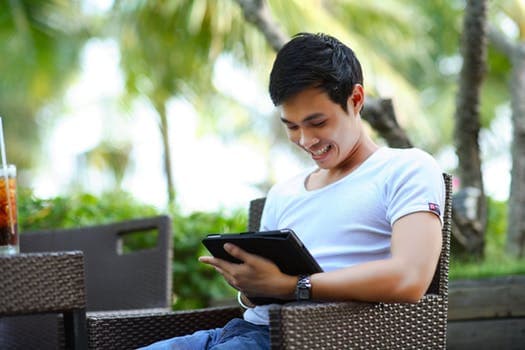 How to Get a Copy of a Car Title
Do you need a copy of your car title to get a title loan? Yes, and the process may not be as complicated as you think, even if you lost yours or it was stolen. Learn what information you'll need to apply for a duplicate car title and what to expect when you request one.
How to get a copy of a car title in Ohio
Before you get approved for Detroit title loans, you'll need to provide a title. If you are the rightful owner of the car, and the current title already has you as the owner, requesting a duplicate title is simple in Ohio.
Visit the County Clerk of Courts Title Office that issued your title during normal business hours and bring the following:
Government-issued photo ID or passport

Application for Certificate of Title to a Motor Vehicle (form BMV 3774)

Payment to cover title fees
If you don't live near the court that issued the title, you may also apply for a duplicate title by mail. The application must be filled out and notarized before you send it. Include where the new title should be sent on the form, along with any applicable fees paid via check or money order.
Duplicate title vs replacement title
A duplicate title is an exact copy of the current title that's reprinted for you at cost if your original gets lost, stolen, or destroyed. This is different from a replacement title, which is issued when a change is made to the title.
Examples of changes that may warrant a replacement title include name changes due to marriage, removing someone from the title, adding someone to the title, or changing the owner's address. Neither a duplicate title nor a replacement title can transfer ownership from one person to the other.
What if money is owed on a car?
If the car was purchased with a loan and there is money still owed, the lender or lienholder will be the formal owner of the title. Your name will also be on the title as the registered owner, because you need to be able to license, register, and insure your car.
Until the loan is paid in full, the lienholder info will be printed on a special section on the title. Any changes to the title must go through the lender. Most states will let you file for a duplicate car title for your own records, but this copy will still show the lender as the car's owner. For Florida specific information, see title loans in Florida.
Once the loan is paid in full, the lender will send you the title with a note that the loan is satisfied. To get a new title in just your name, you can exchange it at any County Clerk of Courts Title Office for a clear title. This costs a small fee. This new title will have the lienholder information removed, showing you as the legal and registered owner. Some lenders release liens electronically and will automatically be removed from the title. Once this process finishes, you will need to apply for a paper copy for your own records. 
Ohio also allows you to keep the original title with a note of paid loans so you don't have to exchange it for a new title. If you want to take out a title loan, however, you'll need the new, clear title available. It's best to go ahead and exchange the title as soon as you can.
How to get a copy of a car title in other states
If you are moving to or from Ohio to another state, it's important to know that each state office has different procedures to get a duplicate car title. Most require proof of ownership, photo ID, and a request form. You will also have to pay a fee since there is always a charge for providing a copy. If you are unsure how your specific state handles requests for a copy of a car title, visit the local DMV or BMV website.
Can you get a duplicate car title the same day?
If you have all of the information listed above and you have the right to ask for a duplicate car title, the Ohio BMV should be able to give you a copy on the same day. If you are missing any of the required documents, such as your photo ID or the application, they won't process your request until you get them. By having everything in place before you visit the office, you can help to ensure a successful duplicate title request.