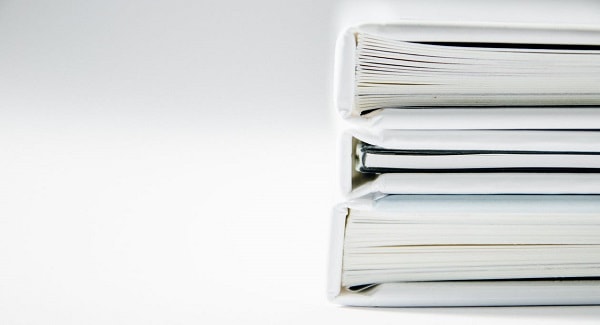 How to Get a Car Title Loan with a Missing Title
Missing Car Title?
First, don't worry. We have this covered!
Paperwork is easy to misplace, and everyone loses important documents at one point or another. Don't worry if your car title is lost, we may still be able to help you get a car title loan with a missing title. We can walk you through the process of obtaining a new copy of the title to help get the auto title loan process going. We'll try to get this resolved as quickly as we can so we can move on with the approval process and get you your money.
If you don't have the title or if there's a lien on it because of another lender, we at LoanMart still may be able to help.
What to do if a Car Title is Lost
What you need to do depends on where you live. Each state has a different process and we can tell you what it is when you call us. Some of those processes are:
Local DMVs – Your local DMV might be able to give you another title for your car, but not all offices are able to do this. We could help you speed up the process by finding the closest DMV to you that will be able to get you a duplicate title as fast as possible. In a lot of cases, we might be able to help you with getting an expedited title that uses overnight shipping. Dealing with the DMV can be confusing and frustrating. That's why we recommend that you give us a call to walk you through getting a new title.
Third Party DMVs – You may have also heard of third party DMVs. These are offices that are private companies who are authorized to handle most things that the DMV can, including getting you a new title. Most will offer extended hours at convenient, statewide locations. Working with these offices can actually be faster than a regular DMV. Though, keep in mind that they will also usually charge different fees for their services.
If you don't have your car's title because it is in the hands of a previous lien holder, we will gladly work with you to get proof that the lien has been satisfied and get the title transferred back to you.
What to do if Another Lender Has your Title
If you still have a few car payments before your current auto loan is paid off, don't be discouraged. Another auto title loan company could have a lien on your title or maybe a bank, dealership or credit union has a lien on your car because you're still making payments from when you originally bought it. LoanMart may be able to help you in either situation.
If you are still making car loan payments from when you first bought your car:
If you only have a few payments left, LoanMart still may be able to help. Our title loans in Fort Wayne and all other locations are based on the equity of your car. Equity is the current market value of your vehicle minus any total balance on your car payments that you may still owe.  So, as long as there's enough equity in your car right now, we may still be able to loan you money. In that case, we would pay off the rest of your car for you so we can get your title back. Then, we would add that old balance onto your new auto title loan with LoanMart.
To see if we can make this happen for you, give us a call. A LoanMart representative can answer any questions about applying for a car title loan when you still owe money on your financed car.
If you have a car title loan from another lender:
If you have a loan with another auto title loan company, we want your business and will be very competitive on our terms and requirements on these types of loans. In this case, LoanMart may be able to help you refinance with us. Refinancing is when you negotiate a loan to change your payment schedule and interest rates for repaying it. If you refinance with LoanMart, we would pay off your current car title loan so we could get your title back. Then, we would replace your old loan with a new loan from LoanMart that would different terms. We could help you get a better interest rate or change your repayment schedule to something that works better for you.
What to Do if Your Name is Misspelled or Needs to be Updated on Your Car Title
When you change your name after marriage, or if your name is misspelled, you may need to update the information on your car title. If your name needs to be corrected or updated on your car title, LoanMart can guide you on how to go about making the changes in your state.  Give us a call at (855) 277-4847 to find out how to proceed.
If your car title has more than one name on it, do both of you need to apply for a title loan? If a spouse or family member is also listed on the car title, then either party can apply to take out a title loan in most states.
Turn to LoanMart for Your Funding Needs
At LoanMart, we want our customers to make good financial decisions. In an effort to educate all LoanMart customers, we are happy to answer any questions on how car title loans in Louisville and all other locations work and how they can be beneficial. Reach out to 800LoanMart today by calling them at the following number: 1-855-422-7412.