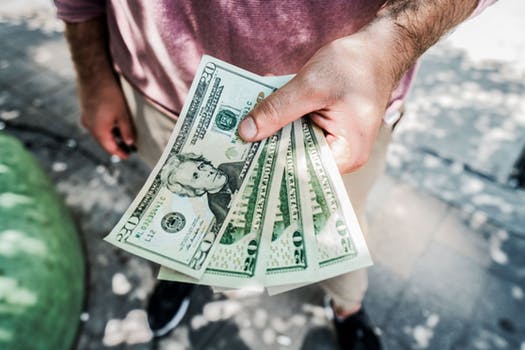 How to Get a Salvage Title Cleared
Accidents happen all the time, and damaged vehicles are common. If the damage is bad enough, you may be required to have a salvage title. Fortunately, a vehicle with a salvage title can still be used for a title loan.
If you are looking to get a salvage title for your wrecked vehicle and then want to get the title cleared, you'll need to follow some administrative steps, in addition to repairing your car.
What is a salvage title?
If your car is damaged to the point that your insurer determines it's not worth paying for repairs, they may consider it a total loss. That doesn't mean that it's not beyond repair, however. If you are interested in trying to salvage your car, fix it up, and get it back on the road, you can, but the first step is to get a salvage title.
How to get a salvage title in Ohio
You can apply for a salvage title at your local Ohio BMV office. But before you go, make sure you have the following crucial pieces of information with you:
The current title for your car

Application for Certificate of Title to a Motor Vehicle (Form BMV 3774)

Any documentation from your bank or insurance company indicating that the car is being written off as a loss

Payment for the salvage title fee
If you have everything filled out and ready, you can obtain a same-day salvage title. Now, you'll have what you need to continue working on your car to get it into driving condition (if that's what you want).
How to get a salvage title cleared
Once you have repaired the vehicle to the point where you want to insure it and drive it again, you need to have it inspected by the Ohio State Highway Patrol. Anyone with the right documentation can bring the vehicle in to have it inspected, not just the owner. The State Patrol will then verify the ownership of all parts and review documentation.
Here's what you need:
The original prepaid inspection receipt from the Ohio BMV

State issued photo ID or passport (or a driver's license if you're driving the vehicle)

Ohio title with the current vehicle owner's name on the front (not an assigned title that has yet to be transferred)

Original receipts for all parts that are not original to the vehicle (used parts must include the donor vehicle's Vehicle Identification Number). If the parts were purchased from anywhere but an authorized parts dealer, the receipts must also be notarized
If the vehicle doesn't pass inspection, you will be told what needs to be fixed. You can then use the same inspection receipt for that vehicle for a future inspection. You won't have to purchase a new one, but you cannot use that receipt for any other vehicle.
If your vehicle is drivable according to Ohio Revised Code section 4513 and passes inspection, you can then take your report to the BMV to have your new non-salvage title issued. This is also called "clearing a salvage title." Most states will require that all future titles for the car indicate that it has a salvage history, however. Depending on the state, this may be indicated by "previously salvaged" or "previous damage." Ohio makes this clear by stamping "rebuilt salvage" on the title document.
Salvage titles on motorcycles
Motorcycle damage is common. And once a motorcycle become salvage, they begin to lose their value quickly. If you have the title for a motorcycle that's considered a total loss, you can use the same process to restore the title as you would for a car in Ohio.
Licensing, insurance, and financing considerations
Once you've gone through the hard work of repairing a car or motorcycle, getting it inspected and changed from a salvage title to a clear title is the easy part. You can expect to pay fees along each step of the way, and you should also make time in your schedule for visits to the BMV and the State Patrol Office, the latter of which requires an appointment.
Most traditional lenders won't consider financing a vehicle that's still in a state of salvage, and even a clear title may cause issues. While you can license and register a previously salvaged car, it may cost more to insure or finance because its book value can be difficult to determine following a history of extensive damage. If you want to obtain a title loan, trade in your car to a dealer, or sell the car, you'll get more money if you go through the process of clearing the title and putting that salvage title behind you.