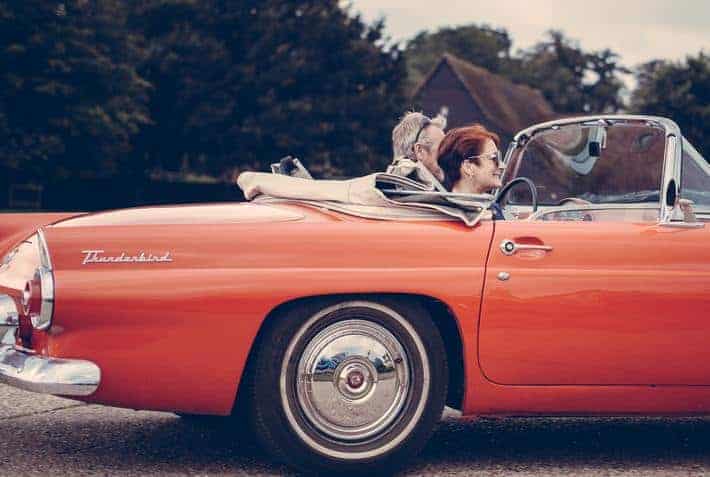 If you find yourself experiencing a sudden financial need, a title loan can be a great way to get emergency funds to cover your expenses. They hold a number of advantages over traditional loans. For example, there's no lengthy application process and you can get your funds in a much shorter amount of time, as little as one business day3. You also don't need great credit. All you need is a car that you own clear-and-free as well as a few pieces of identification1. That said, before applying for a title loan, you should be familiar with the laws surrounding them. This ensures you borrow from a licensed lender and don't receive any surprises down the road.
Who can make Title Loans?
Lenders who have the appropriate state license can offer title loans. The process of becoming accredited can involve things like taking an exam or paying a fee. Maintaining the license typically requires an annual renewal fee. Once they have the appropriate license, lenders have the power to enter into a contract with a borrower, stating that they will give them a certain amount of money in exchange for putting a lien against their car. The lien is removed once the final payment on the loan is made.
What are the laws surrounding Title Loans?
As of the 1993 Alabama Pawnshop Act, title loan lenders are classified as pawnbrokers, meaning they have to abide by a certain set of laws, laid out in the act. The act outlines the duties and responsibilities of lenders and borrowers when it comes to title loans. For example, the borrower must attest that the vehicle isn't stolen. It also mandates what information needs to be given to the borrower. For example, the lender needs to let the borrower know the monthly payment amount and any associated fees.
How much can I get for my Title Loan?
This varies based on a number of factors:
Value of your vehicle
Income
Loan Terms
Your ability to repay the loan
The better the value of your vehicle and the greater your income, the more you will be likely to borrow1.
What do I need to get a Title Loan?
You need a few things to be able to apply for a title loan:
Clear-and-Free title for the vehicle
Government-Issued I.D. (Driver's License, State I.D., Passport, etc.)
Proof of Residence (Certain pieces of mail)
Photos of the front, back, and sides of vehicle
Proof of Income
What is considered proof of income for a Title Loan in Alabama?
In addition to something like a paystub, there are a number of other income sources you can use to demonstrate your ability to pay back your title loan. For example:
Alimony
Child Support
Workers' Compensation
Social Security
Disability
How do I get a copy of my vehicle's title?
It may be possible to get a duplicate title through your local Motor Vehicle Division ("MVD"). Some MVDs are capable of providing expedited titles. Depending on the circumstances, LoanMart might be able to assist you in acquiring an expedited title from the MVD, or direct you to the nearest one that is able to assist you. Adding LoanMart as a lienholder at that time will speed up the application process for the loan.
How much does interest cost for a Title Loan?
The maximum amount of interest you can charge for a title loan in Alabama is 25% per month. This means, if you take out a $1,000 dollar loan, the interest on the loan can be up to 25%, or $250 per month.
Are there any costs other than the interest for a Title Loan?
There is no fee for applying for the loan. However, there may be additional fees associated with a title loan. They will be disclosed to you during the loan application process.
How long do I have to pay my Title Loan back?
Title loans in Alabama have a maximum loan term of one month. Continuing from the previous example, if you borrowed $1,000 at an interest rate of 25%, meaning $250, you'll have to pay back $1,250 (plus any additional fees) before 30 days has lapsed.
What happens if I fail to pay my Title Loan?
If you fail to pay your loan in the allotted time, you put yourself at risk for having your car repossessed.  If this happens, the lender may repossess and sell your vehicle, keeping all the proceeds, regardless of the amount you still owe. You should also note that the right to cure period in Alabama is 30 days. This means, if you have failed to repay your loan in the allotted time, you have an additional 30 days to catch up on your payments before the lender can sell your vehicle to recoup their losses.
How to get a Title Loan with LoanMart
Now that you understand the laws surrounding title loans, you can see that auto title loans are a great way to get emergency money without the hassle of a lengthy application process. If you own a clear-and-free vehicle in your name, you can use it as collateral, letting you potentially qualify for an auto title loan of up to $30,0001. Because of LoanMart's streamlined registration process, the turnaround time between when you submit your information and when you receive your money could be less than 24 hours3.
With our easy process, we give you three ways to contact us that make it convenient for you:
Visit a participating location
Call us at 1-855-422-7412
Sign up online without leaving your home
Once you've figured out the best way for you to get in touch, all you have to do is follow these steps to get the money you need:
Fill out the registration form.
Submit your important documents to your LoanMart representative.
Sign your LoanMart agreement.
Collect your funds1!
Now that you understand the laws surrounding title loans you don't have to let a sudden financial hardships ruin your day. With a few easy steps, you can sign up for a title loan with LoanMart and have the funds you need to carry you through a rough patch. Once you receive your money, take care of your expense and get back on track.