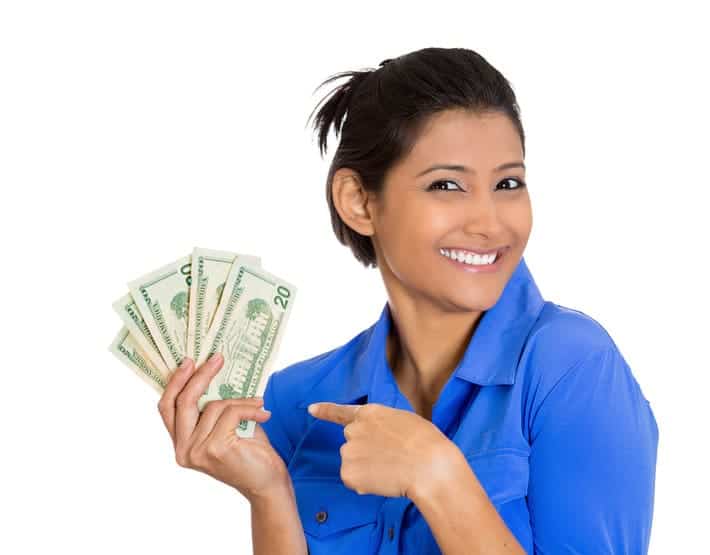 Auto title loans can be a great lending option to take advantage of when you need extra funding in a short amount of time. However, it can be difficult to make a financial decision under such financial stress.
Fortunately for Pembroke Pines, Florida residents, ChoiceCash Title Loans are one of the best auto title loan options!
Get the Best Kind of Auto Title Loan in Pembroke Pines, Florida!
If you are a Pembroke Pines resident looking for the best kind of auto title loan, then you should consider applying for a ChoiceCash Title Loan in Florida! These kinds of auto title loans let eligible borrowers use the equity in their vehicle as collateral in exchange for some of the best lending terms available!
To make things even better, while you are in the process of paying back the funds you have borrowed with a ChoiceCash Title Loan, you can keep and drive your personal vehicle just as you had been before you entered into a loan agreement! ChoiceCash Title Loans hold onto the title of the vehicle rather than the vehicle itself!
However, unlike regular title loans, there are several other great benefits that ChoiceCash Title Loans offer Pembroke Pines residents!
Benefits Pembroke Pines, Florida Residents Could Enjoy with ChoiceCash Title Loans
If you apply and qualify for a ChoiceCash Title Loan serviced by LoanMart in Florida, there are several desirable benefits that you could enjoy.
Some of these benefits could include:
The payments you make to ChoiceCash Title Loans are kept as manageable as possible
The interest with ChoiceCash Title Loans are made to be highly competitive
ChoiceCash Title Loans could offer you more time to repay your loan than most other lending options
There are several quick and convenient methods you can take advantage of to pick up your loan funds
Even if you are currently paying back a loan or the vehicle in question is being financed, you may still be able to be assisted1
The terms with a ChoiceCash Title Loan are kept amazingly flexible, so that you do not have to worry about drastically changing your lifestyle
The amount of money you pay in interest could actually decrease month to month2
Even with bad credit, Pembroke Pines residents could still get a ChoiceCash Title Loan
Working with ChoiceCash Title Loans ensures nothing but transparency and honesty
You may apply to take out another loan while paying back your ChoiceCash Title Loan at the same current low interest rate you have earned1, 2
How Pembroke Pines, Florida Residents Could Use Their ChoiceCash Loan Funds
One of the best things about a ChoiceCash Title Loan is that there are endless uses for funds. ChoiceCash Title Loans have helped numerous borrowers in countless sticky financial situations.
Some ways a ChoiceCash Title Loan could be used include:
Acquiring debt relief
Making a mortgage or rent payment
Paying for a funeral
Hospital or medical expenses
Repairs or maintenance for your car
Costly vet bills
Legal expenses
Repairs for your home
Things Customers Should Have Ready in Pembroke Pines, Florida
Getting a ChoiceCash Title Loan in Pembroke Pines, Florida is as easy as 1-2-3, but there are still some documents that applicants should have at the ready.
Before things can progress, you may need to show a loan agent:
A car title in your name for the vehicle you would like to use
Proof of income (paystubs, tax documents, bank statements, etc.)
Four personal references
A photo ID (driver's license, state ID, or passport)
Proof of residence (utility bills or any government mail with your name and address)
Several photographs that show a clear view of the vehicle being used
Get Your Auto Title Loan Funds at MoneyGram in Pembroke Pines!
If you have qualified for one of the best kinds of auto title loans—a ChoiceCash Title Loan—in Pembroke Pines, you might be wondering how you could pick up your money.
Luckily for you, there are all sorts of options for acquiring your loan funds. You could choose to receive a mailed check, have the funds deposited directly into your bank account, or receive a money transfer.
For even further convenience, ChoiceCash Title Loan funds could also be easily retrieved from your closest MoneyGram location in Pembroke Pines, Florida!
Apply for Your ChoiceCash Title Loan in Pembroke Pines Today!
If you live in Pembroke Pines, Florida and need to get the best title loan around, then apply for a ChoiceCash Title Loan, serviced by LoanMart, today! By doing so, you could get a great loan with terms that are made to benefit you. Do yourself a favor and apply now for a ChoiceCash Title Loan!
ChoiceCash Title Loans are a flexible form of funding created to give you fast and convenient cash within 24 hours when you need it most.1