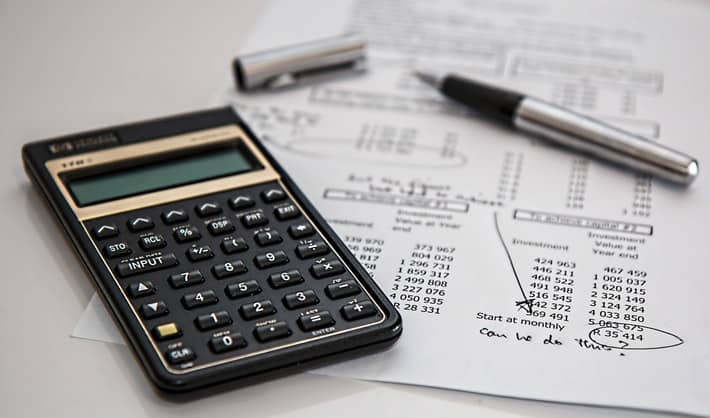 Getting a title loan in Brentwood, Tennessee is a pretty quick and easy process, but you will still need to be able to show proof of income. Let ChoiceCash Title Loans serviced by LoanMart tell you what you will need to show proof of income for emergency funding!
Types of Proof of Income Needed for a ChoiceCash Title Loan in Tennessee
There are a number of documents that can be used as proof of income for a title loan in Brentwood, Tennessee. When applying for a ChoiceCash Title Loan, you can use many forms and documents, including (but not limited to):
Paystubs
Bank Statements
Tax Documents (W-2, 1099 form, etc.)
Social Security Documents
Court Settlement Documents
Retirement Fund Documents
Worker's Compensation Documents
Awesome ChoiceCash Title Loan Benefits for Brentwood, Tennessee Residents
If you are a Brentwood, Tennessee resident who wants to get emergency funding, then a ChoiceCash Title Loan could be just what you need! By applying, you could qualify to get such benefits as1:
Manageable terms when you qualify to borrow emergency funding in Tennessee
You could still qualify if you are paying back a loan or have a financed vehicle1
There will be nothing but honesty and transparency throughout the process
The interest rates could go down each month as you keep paying on time2
If you are currently dealing with bad credit, you could still be eligible1
You could take advantage of a wide variety of convenient ways to get your funds
The interest rates are among the most competitive on the market
Receive up to three long years to repay your title loan in Tennessee3
You can expect to receive a great amount of flexibility with terms
You might be offered the chance to take out even more funds in the future1
Documents Folks in Brentwood May Need for a ChoiceCash Title Loan
Brentwood residents in Tennessee could have an easy time getting funded through a ChoiceCash Title Loan1, but there are still some documents that should be kept handy, like:
A car title in your name to a qualifying vehicle
A government-issued photo ID (driver's license, state ID, or up to date passport)
Four personal references
Proof of income (paystubs from work, benefit statements, bank account, recent tax documents, or other official documents that prove you receive consistent income)
A set of photographs of the vehicle you are using as collateral
Proof of residence (utility bills, voter registration card, etc.)
Tennessee Residents Could Use ChoiceCash Title Loans Many Ways!
If you live in Tennessee and require extra funding, look to a ChoiceCash Title Loan as a financial option! Upon approval, you can use the funds to cover all sorts of unforeseen expenses and bills.
Various uses of a ChoiceCash Title Loan could include:
Relieving yourself from debt
Finally getting those pesky medical bills off your back
Making your monthly mortgage or rent payment on time
Providing a departed loved one with a proper funeral
Paying for legal aid with a recent court case or other matter
Having some extra money to repair a damaged house
Making sure your vehicle gets the repairs or maintenance it requires at the mechanic
Taking your beloved pets into the vet to make sure they stay happy and healthy
Get the Funding You Need in Brentwood, Tennessee at MoneyGram!
If you are a Brentwood, Tennessee resident that has qualified for funding with a ChoiceCash Title Loan, you will need to know where to pick up your funds. Luckily, it is easier than ever as you could simply visit any local MoneyGram location in person!
Apply Right Away for a ChoiceCash Title Loan in Brentwood, Tennessee!
If you are living in Brentwood, Tennessee and need to get some emergency funding fast, then apply for a ChoiceCash Title Loan serviced by LoanMart! Doing so could get you the money you need in as little as 24 hours1!
ChoiceCash Title Loans proudly service the state of Florida, Texas, Illinois, Tennessee, Kentucky, Michigan, Mississippi, South Dakota, and Indiana.