What You Need to Know About Co-Signers and Car Title Loans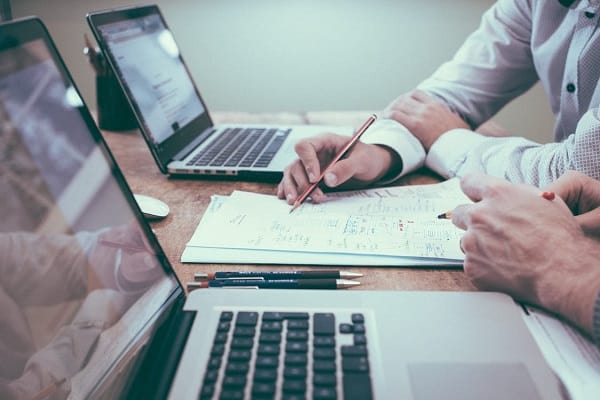 Using a Co-Signer for a Car Title Loan
Are you considering becoming a co-signer on someone else's car title loan? Or are you considering using a co-signer for your car title loan? We want to give you all the information about co-signers and car title loans so you can make the decision that is best for you.
Some people considering taking out title loans in Indianapolis aren't sure if they'll qualify due to less-than-perfect credit. One option is to ask a trusted friend or family member to help out by co-signing on a loan. A co-signer may help secure the car title loan so the borrower can get the money they need quickly. Getting a co-signer can speed up the process and increase the likeliness of approval.
What Is a Co-Signer?
A co-signer is someone who does pretty much what the title suggests: they, along with the person actually wanting to borrow money, sign for the loan. This means that there are two names on the paperwork. Co-signers may be able to help people who can't qualify for a car title loan on their own. The lender is able to approve a borrower that might not otherwise qualify if they know that someone else can be held responsible for the loan as a backup. They can be any friend or family member with a good financial situation and history.
Here at LoanMart, we want to make the process of getting a title loan as convenient and pain-free as possible. Sometimes our customers need co-signers and we do our best to make that possible. We make it a priority to empower our customers to make well-informed decision and are here to answer any of their questions.
Do I Need a Co-Signer?
A co-signer is not required if you qualify on your own. Having someone co-sign your loan may be right for you depending on your credit history or income. If you have a trusted family member or friend with a secure credit and financial history that can vouch for you, this could help you secure approval for your loan.
Who can be a Co-Signer?
A borrower can ask a number of different people to be a co-signer as long as they have good credit, are informed about what their responsibilities and obligations are when signing the loan and meet any other requirements that the lender may have.
You could ask:
A parent
A relative like a grandparent, aunt, uncle, sibling or cousin
A spouse
A close friend
Anyone else who is supportive of your financial goals and your plan to use your loan to achieve them
What to Consider Before Having Someone Co-Sign a Car Title Loan
Before asking anyone to co-sign on a loan, borrowers need to understand exactly what they're asking the co-signer to do. They will be legally responsible for paying the money back if the borrower defaults on any payments. In the event that the borrower defaults on the loan, the co-signer will basically be taking the place of the borrower by making the monthly payments or by paying off the loan completely.
For this reason, the borrower needs to take their loan very seriously if they ask a co-signer to help them secure a car title loan. That co-signer is placing a lot of trust in the borrower to make the payments on time, because the borrower's financial actions will directly affect the co-signer's credit as well as their own.
Borrowers should make sure they openly communicate with their co-signer, and do not abuse the trust that co-signer has placed in them. Understand that if anything should happen with the car title loan, the personal relationship between borrower and co-signer could also be negatively affected. Relationships between family and friends are extremely important so it is vital to comprehend the trust entangled in the action of co-signing a car title loan and what might happen if that trust is broken. This does not mean that a borrower should not utilize a co-signer but rather that they should think carefully about it and make the decision keeping all the aspects in mind.
Think Before Co-Signing Someone Else's Loan
If someone asks another to co-sign on their car title loan, each party should be sure to carefully evaluate the situation before agreeing. Both the borrower and the co-signer should discuss the pros and the cons of working together in the lending process. Discuss the exact amount and interest rate of the loan. It is also wise to create a strategy and schedule of communication so that the co-signer can always stay updated on the state of the car title loan. Again, co-signers are legally obligated to be financially responsible for the loan if the main signer defaults or fails to make all payments on time. Their actions can damage the co-signer's credit and their own finances, if they end up having to pay back the remainder of the car title loan.
Don't feel obligated to co-sign a loan for someone else if they ask. Remember, a co-signer is doing that individual a huge favor and placing a tremendous amount of trust in them. Every person has the right to carefully consider whether or not they'll truly be able to help someone with their car title loan if a friend or family member comes to them and requests that they be a co-signer.
Tips for Borrowers with Co-Signers:
Think about the best person to ask. Make sure your potential co-signer doesn't have their own financial stress and is in a position to help.
Share the reason for your loan application with your co-signer. You are under no obligation to tell your lender what you want to spend the money on. However, sharing these goals with your co-signer could help them be more supportive.
Assure your co-signer that you will be able to cover your payments by showing them a current bank statement or recent check stub.
Go over the details. LoanMart provides information and tools that are easy to share with your co-signer.
Listen to your co-signer's concerns. Remember, we have customer service representatives standing by to help. Give us a call on speakerphone so we can answer your co-signer's questions together.
Keep your co-signer in mind when planning your monthly budget and make your title loan payments a priority.
At LoanMart, we want to guide our customers to make the decisions on their loans that are right for them. If that means using a co-signer, we work with them in every step of the process and are available to answer any of their questions.
Looking for funding that is flexible and convenient? Check out Louisville Title Loans for a possible fast and easy solution!