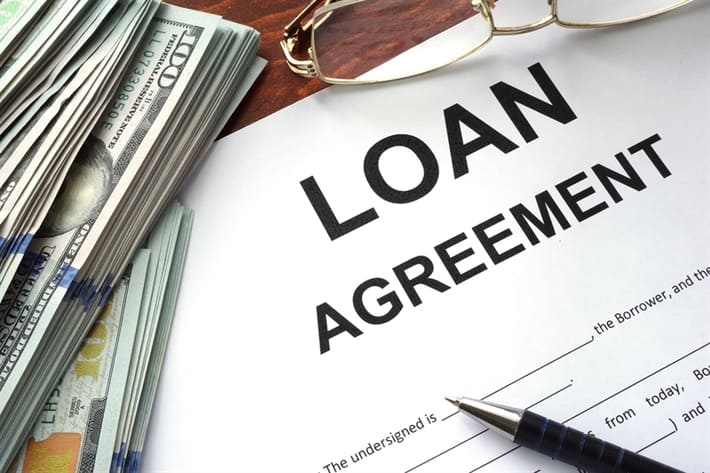 LoanMart is a great option to turn your car title into cash. Our car title loan is fast, easy and convenient way to get cash when you need it the most.
At LoanMart, you can get a car title loan using your car title as collateral1. We have opened our doors to everyone who needs quick money to help them in times of financial emergency. We want to help you achieve your financial dreams. If you are interested in our products and services, please feel free to call us and get personalized assistance. Take a look at where we do business! Ready to start your application? Great!
Here are some of the documents that are needed for the approval of an auto title loan from LoanMart:
Proof of residence
Proof of the ability to cover payments/ income
Valid driver's license or state – issued photo ID
Why you should get a car title loan
Financial emergencies come when you least expect them. You need to know where to turn to in such difficult situations to find a quick, convenient and seamless solution. LoanMart's car title loans are the best solutions when you are pressed for cash. Our application process is so straight forward, and it begins by evaluating your car to know how much it is worth. This helps us to know how much you can borrow with us. Our car title loans are processed quickly to help relieve your stress. Here are more reasons for LoanMart car title loans:
Using your car to get a car title loan is a safe option where you get the funds that are needed, and you get to keep your car.
You can get a free quote without any obligations. We will give you all the information you need to make an informed decision.
We have a dedicated customer service team that provides quality services to current and prospective clients.
We have competitive and affordable interest rates.
Our team is available to help whenever you need it.
LoanMart is the better option
Your car title loan will be approved based on factors such as the equity value of your vehicle and the ability to repay the loan. No matter how you look at it, title loans at LoanMart are a great option if you need cash.
Wondering what you can do with title loans from LoanMart? You have come to the right place.
Here are some of the bills you can pay:
Rent
Helping out your family member
Repairing a house
Vacation, holidays, gifts
Car repair and maintenance
Buying a house
Buying a wedding ring or wedding gift
Refinancing your car title loan
……… and many more unexpected emergencies!
Keynote features
We offer competitive interest rates because we understand that not all our customers have the same financial abilities.
LoanMart is available in multiple states and conducts its business in Alabama, Arizona, California, Georgia, Illinois, Missouri, New Mexico, South Carolina and Utah.
We have a same-day approval process, too3. We understand that an emergency means you need financial help sooner than later.
 You can get a free quote without any obligations.
Car title loans are controlled by federal and state laws. We have established the best interest rates that are compliant and competitive with the regulations in your area.
LoanMart has a competent team of experts to help car title loan customers understand bad credit loan options and provide practical recommendations.
Benefits of LoanMart car title loans
You can keep your car while making the loan repayments.
We have fast service and that's why thousands have chosen LoanMart car title loans. We can give you money in as little as one business day3.
 We offer competitive interest rates. We understand that people have unique needs, interests and financial obligations. That's why we don't have a flat interest rate policy for every borrower.
Advantages of LoanMart car title loans
Higher chances of approval.
Competitive interest rates that are the best on the market.
No prepayment penalties, in case you decide to pay off the loan early.
 Funding is available in as little as one business day3.