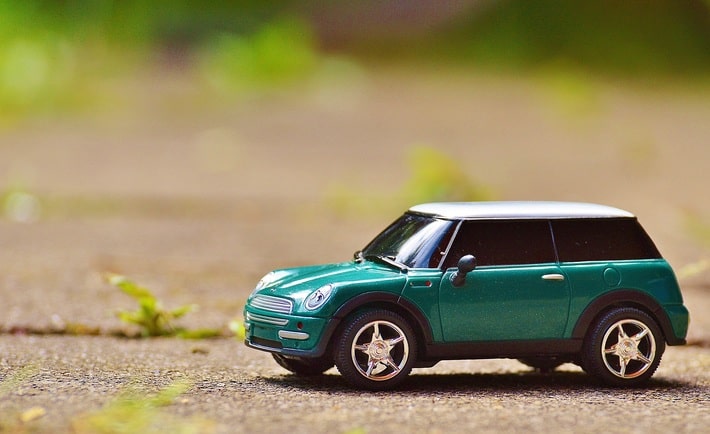 Whether you have a boat, a camper, or you tow a trailer behind you with a lot of equipment, you're going to want a car that can tow your needs on a hitch successfully without damaging the car. Here are 10 of the best cars for towing a hitch:
Chevrolet Silverado 1500
Ford F-150
Chevrolet Tahoe
Ford Expedition
Dodge Ram 1500
Ford Explorer
GMC Yukon XL
Jeep Grand Cherokee
Toyota 4Runner
Dodge Durango
How Much Towing Do You Need?
Before you decide what kind of car you are going to need, make sure you know how much towing you will be doing. You want to know the weights of what you are towing and the towing capacity of the vehicle.
Don't push it, either. Make sure the hitch is properly installed or it can damage your car, regardless of its capacity. Follow the limits listed in the owner's manual, as well, because you don't want to wind up damaging your car.
When looking at these cars, keep in mind that the average camper weighs 5,300 lbs. Don't forget to add an extra 1,500 lbs for any gear or water. The average pontoon boat weighs 2,200 lbs including the motor. Sometimes it can be an extra 1,200 lbs average for the trailer. For a bass boat, it can weigh about 2,500-2,800 lbs while an average bowrider can weigh about 4,500 lbs.
Best Cars for Towing a Hitch
In no particular order, here are some of the best cars we found that are great for towing a hitch.
Chevrolet Silverado 1500
The Chevrolet Silverado is a pickup truck. The 2018 model received a 4.5/5 rating with Car and Driver. It has a horsepower of 285-420 and the ability to tow 5,500-9,400 lbs, depending on the build and horsepower choice. It gets about 18-city and 24-highway mpg. The MSRP starts at $28,285, and you have the option of a Regular Cab, Double Cab, and Crew Cab.
Ford F-150
Another pickup truck, the Ford F-150 received a 5/5 rating from Car and Driver. The MSRP starts at $27,610 with a 20-city and 26-highway range, and it also received the 2018 Motor Trend Truck of the Year. It has a towing capacity of 5,000-8,000 lbs, which will depend on the horsepower of the model. You can get a Regular cab, Super Cab, or SuperCrew Cab.
Chevrolet Tahoe
The Chevrolet Tahoe is categorized as a sport utility vehicle. It has a high seating capacity of 7-8 people, and a towing capacity between 6,400-6,600 lbs. Getting about 16-city and 23-highway mileage, the car starts at an MSRP of $47,500. From Car and Driver, it received a 3.5/5 rating. It has configuration options of LS, LT, and Premier.
Ford Expedition
Another sport utility vehicle, it has 6 different configurations:
XLT
XLT 4WD
Limited
Limited 4WD
Platinum
Platinum 4WD
The towing capacity is 9,200-9,300 lbs and the starting MSRP is at $51,695. It gets about 17-city and 24-highway and received a 3.5/5 from Car and Driver.
Dodge RAM 1500
The Dodge Ram is another pickup truck, starting at MSRP of $27,095. The towing capacity is 5,100 lbs. It comes in 4 different types:
Tradesman
RAM 1500 Express
Big Horn
Rebel
You can get a Crew Cab, Quad Cab, or Regular Cab. In 2017, the RAM 1500 was named the Luxury Pickup Truck of Texas. It received a rating of 3.5/5
Ford Explorer
This sport utility by Ford has a towing capacity of 2,00-5,000 lbs with horsepower ranging from 280 to 365. Starting at MSRP $31,900, it received a 3/5 from Car and Driver. It gets 19-city and 27-highway, and comes in 6 different options:
Base
XLT
AWD
Limited
Sport
Platinum
GMC Yukon XL
The GMC Yukon XL sport utility vehicle received a 3.5/5 from Car and Driver for their 2018 model. Starting at an MSRP at $51,800, it can tow up to 8,500 lbs. It can get about 16-city and 23-highway mpg. You can get it in 6 different models:
SLE
SLE 4WD
SLT
SLT 4WD
Denali
Denali 4WD
Jeep Grand Cherokee
One of the higher rated sport utility vehicles, the Jeep Grand Cherokee is a popular towing car. With a tow capacity of 3,500-7,200 lbs, it has a starting MSRP at $43,295. It has 295-707 horsepower and can get 19-city and 26-highway. It also comes in 7 different configurations:
Laredo
Limited
Trailhawk
Overland
Summit
SRT
Trackhawk
Toyota 4Runner
While a decent size sports utility vehicle, Car and Driver only gave it a 2/5 rating. Starting at MSRP of $34,610, it has a towing capacity of 5,000 lbs. It can get 17-city and 21-highway, and comes in 6 different configurations:
SR5
SR5 Premium
TRD Off Road
TRD Off Road Premium
TRD Pro
Limited
Dodge Durango
The 2018 Dodge Durango was rated 4/5 from Car and Driver, with an MSRP starting at $29,995. It gets about 19-city and 26-highway mpg, and has a towing capacity of 6,200-8,700 lbs. With 5 configurations, it will depend on which one you would get:
SXT
GT
Citadel
R/T
SRT