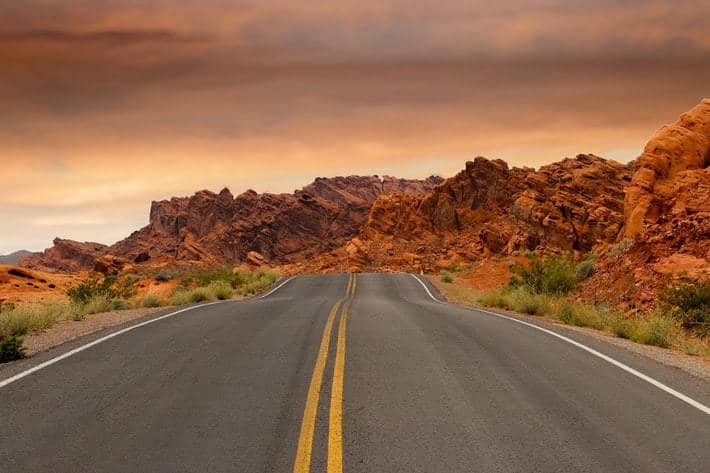 Title loans have become a viable option for many New Mexico residents seeking quick emergency funds. Title loans allow borrowers the ability to use their car's title as collateral in exchange for a loan.
Liens are necessary to complete the title loan process and obtain monetary funds. The auto title lender will take possession of the borrower's valid car title, and be placed as the lienholder for the duration of the loan period. Once the loan is paid back in full, the lender is removed as the lienholder and the car title is mailed back to the borrower.
A lienholder refers to the individual or company who has the right to said property. The car title is used as collateral in case of default. If a borrower ever defaults on their loan, meaning they cannot afford to pay back the remaining loan balance or they fail to make their scheduled payments on time, then the car may have to be repossessed and sold.
The car title serves as insurance for the lender, a type of financial protection against default. So a lien is absolutely necessary to obtain a title loan in New Mexico.
For more information on LoanMart auto title loans and how they work, keep reading below!
LoanMart: Auto Title Loans
LoanMart has been helping residents of New Mexico obtain affordable title loans since 2002. Our dependability and superior customer service have made us one of the nation's top title loan providers.
We started as a small local business in Sherman Oaks, California and have since expanded in monumental ways. Achieving this amount of success in the short span of almost two decades hasn't been easy, but we owe it all to our incredible customers. Without their trust, we wouldn't have been able to grow and help as many people as we have.
LoanMart has over 150,000 customers to date2. We are proud of what we have been able to help them achieve, and so we designed a webpage to proudly display their gracious comments about our services. The Testimonials page can be viewed by clicking this link.
LoanMart is a nontraditional lender and as such we are able to offer services other title loan lenders cannot. From a flexible process to extended hours. Everything we do is for the benefit of the customer. Take a look:
Accessibility: Having easy access to information or having a question answered by a friendly voice is not uncommon. LoanMart makes accessibility a top priority. We are there for our customers' needs, when they need us. We hold extended hours and are open on Saturdays.
Flexible Process: Our loan terms are tailored for every customer. We do not have set loan terms for every individual we help. We customize their loan duration, rates, and details to fit their own unique financial situation. This way customers have a loan that works with, not against them.
Quick Process: At LoanMart we understand that speed is key when dealing with financial issues. That's why we have streamlined our process into 3 simple steps. Apply, get approved, and get emergency funds1! Oftentimes, customers may receive their money in as little as one business day3!
Charitable Work: LoanMart wishes to remain a positive influence on the communities we work in. That's why we have sponsored events, scholarships, and various charitable organizations. We proudly support the Ranch Cucamonga Quakes minor league baseball team.
3 Day Guarantee4: If a customer attains the money they need or changes their mind after signing a loan contract, we will happily tear up the contract! No fees or charges as long as the contract is cancelled within 3 days after signing4. It will be as if the loan contract never came to be. We do this because we want our customers to make confident financial decisions.
Refinance Possible1: If a borrower has a loan from a different lender, but would like to take advantage of the convenience and benefits LoanMart has to offer, we gladly encourage them to apply for a refinanced loan! The process is exactly the same as applying for a brand new title loan.
LoanMart aims to help residents of New Mexico acquire the emergency fuds they need to get back on their feet1. Life can be unpredictable, and financial stability is a precarious thing.
If an individual is stuck between a rock and a hard place, we vehemently ask them to give LoanMart a try. Applying is as easy as filling out a quick informational questionnaire. We ask for contact information, vehicle details such as the make, model, year and mileage, as well as monthly income.
After receiving and looking over the information, we contact the applicant and offer them a free loan quote if they meet our qualifications1. We discuss the loans details with the customer and go over the loan duration period, rates, and terms.
If a customer decides not to proceed, we do not hold anything against them. If they decide to move forward, we ask them to send us their documentation. And once they sign the loan contract, they receive their money through check, cash, or money transfer.
That's it! Applying for an auto title loan in New Mexico is super easy! So why not give us a try? Contact us today or fill out the inquiry questionnaire right on our secure website.