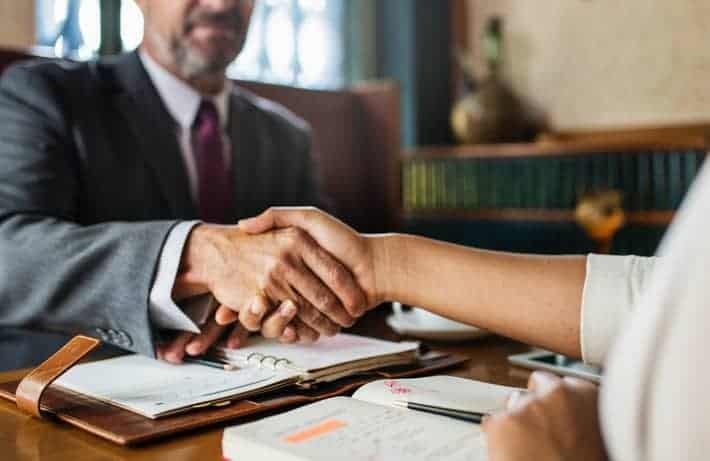 Can I Get a Loan to Pay for Hourly Attorney Fees?
Lawyers are not cheap, and if someone ever needs one, it's important to know what financing options are available. While you can take out a loan to pay for the services of a lawyer, it's best to know what type of loan is most convenient for you and your unique financial situation.
You may be able to use a title loan, personal loan, or credit card to help pay for an attorney's fees. Each of these finance options have individual benefits, so it's important to know the differences before applying for a specific loan type to pay attorney fees.
Personal Loans may be an Ideal Way to Afford an Attorney
Lawyers hourly rates can range from $150 to $500, so taking out a personal loan could be a great decision. With personal loans, borrowers could get just about any amount needed to cover legal expenses. Depending on your credit score, you could expect to receive some decent interest rates as well.
Credit scores are perhaps one of the biggest factors when trying to get approved for a loan. When applying for a personal loan, you will have to have undergo a credit check. If your score is "good" or "excellent," then your interest rates will be lower. However, if your score is considered "average" or "bad," then your rates will most likely be high or you may not be approved.
To better understand where you credit score should be, please refer to the following chart:
Credit Rating                                      Credit Score
Excellent                                             800 – 850
Good                                                   740 – 799
Average                                              670 – 739
Where to Get a Personal Loan
Now that you know what you credit score should look like, let's discuss where you could obtain a personal loan. There are three main places you could get a personal loan from:
A bank
A credit union
An online lender
Each one of these places has their own unique benefits, so knowing where to go for a personal loan is a matter of personal choice. But let's break down each individual option and how they differ from each other.
Getting a Personal Loan from a Bank
Using a bank to acquire a personal loan is beneficial because they offer incentives if you already have an account. So if you took out a personal loan from the bank you already use, you could get a larger loan amount, as well as the removal of the origination fee.
But using a bank means that the loan you get will most likely be unsecured, meaning your credit score will likely determine if you are approved or not.
Using an Online Lender to Get a Loan
If you don't want to have to deal with a bank teller trying to sell you things like a checking account or CD (certificate of deposit), then an online lender may be the way to go.
Not only do you save time going to the bank, but you can avoid dealing with bank tellers if you opt to use an online lender. Online lenders provide convenience by letting borrowers complete the entire inquiry process online—right from the comfort of their own home.
Credit Unions Can Help You Get a Loan
If your credit score is not ideal, then using a credit union may be an option. Unlike banks or online lenders, credit unions generally look at your entire financial history (not just your credit), to see if you are a good candidate for a loan.
Credit unions allow you to choose what type of loan you want. You could get an unsecured loan and be qualified based on your credit or choose a secured loan that requires collateral.
Title Loans may Also be a Great Way to Pay for Attorney Fees
If you need money fast and your credit score is not ideal, then title loans in Detroit and many other locations could help get you get the funds you need. A title loan uses your vehicle's title as collateral, so the loan is secure. By using a company such as LoanMart, you could receive up to $50,000.1
The title loan amount someone may acquire is based the value of the vehicle and the ability to repay the loan. To determine the value of a vehicle, the lender will consider several qualifying factors, such as:
The age of the vehicle
The make and model
The mileage
Damage to the vehicle (scratches, dents, etc.)
Using these factors and several others, a lender will place a value on your vehicle and give you a loan based on a percentage of your car's overall value.
Many people opt for California title loans because they offer speed and convenience. Borrowers could receive funds in as little as 24 hours, although in some cases people have been known to get funds the same day they apply.
Credit Cards Could be a Convenient Way to Pay for an Attorney
Though not the ideal way to pay for a lawyer, it is one method to consider if all else fails. Using a credit card to pay attorney fees is convenient, but with such high hourly rates, a single credit card may not be enough to cover expenses. If you must use multiple cards, then you could be looking at multiple debts with different interest rates.
But there is one bright side to using a credit card: they may offer low rates. Using a credit card with low rates could be a better option than taking out a personal loan. But if someone needs to open new credit cards to cover the full cost of hiring a lawyer, it may not be worth it.
For over a decade, LoanMart has been a financially responsible organization providing quality service to its customers. With a 5-minute inquiry and a process that could be completed in 24 hours or less3, it's no wonder why we are considered one of the top title loan agencies on the West Coast.
We have helped over 250,000 customers2, and you could be next1! To reach us, give us a call at (855) 277-4847, send an email to customersupport@800loanmart.com, or visit a participating store.