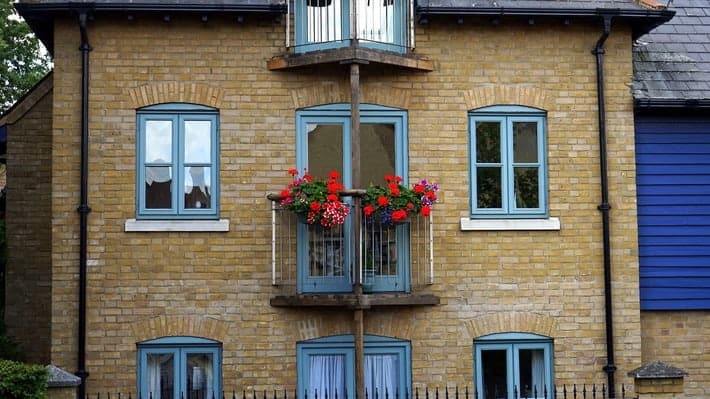 If you are considering moving to Spartanburg, South Carolina or are currently residing there, it's important to have at least a basic understanding of the cost of living and how it compares to the country as a whole. LoanMart has compiled data on the cost of living in Spartanburg to help you understand how it compares to the rest of the country. In addition to information on salaries, we've put together the things you'll need to be aware of to start budgeting for expenses like:
Housing
Healthcare
Groceries
Utilities
Transportation
Average Cost of Living in Spartanburg
The average cost of living in Spartanburg is 9% lower than the national average. A variety of things, like the cost of housing, groceries, utilities, transportation, and healthcare are used to generate this number.
The cost for each of the five categories, except healthcare, ranks at or below the national average in Spartanburg:
Housing – 29% Lower
Healthcare – 4% Higher
Groceries – 1% Lower
Utilities – National Average
Transportation – 7% Lower
Average Salary in Spartanburg
Using average salaries of some of the main job titles in Spartanburg, the average salary people are reporting is $41,572, trending down 0.2% over the last few months of the end of 2017. This is compared to the U.S. average of $51,939. The average salary in Spartanburg is about 80% of the national average.
Cost of Housing in Spartanburg
There are three major things to consider when thinking about the cost of housing.
Monthly rent
Utilities
Internet
Rent on a one-bedroom apartment closer to downtown runs about $866.67 a month and a three-bedroom costs about $1,250.00 a month closer to downtown. A one-bedroom further from downtown runs about $768.75 per month and a three-bedroom costs about $988.75.
The utilities for one month with two people living together is about $119.57, including gas, heating, and water and garbage. Internet separately for one month at a rate of 60 Mbps is $49.00.
 If you plan on buying a home, rather than renting, you'll be glad to know that the average price to own in Spartanburg is $111,400, just over half the average price for the nation, $206,300.
Cost of Transportation in Spartanburg
Transportation in Spartanburg costs 7% less than the national average. The cost is figured to include:
Gas
Public Transportation
Taxis
One gallon of gas is about $2.11 in Spartanburg. For public transportation like trains, it costs about $54.40 per month and for a 5-mile taxis trip it can cost $30.
How Does the Cost of Living in Spartanburg Compare?
You can compare the cost of living in Spartanburg, South Carolina to where you live now by simply entering all your information on this website that helps you compare the cost of living between two cities, or the cost of a single city to the national average.
Living in Spartanburg
Spartanburg was founded in 1785. It's named after a local militia, the Spartan Regiment, from the American Revolution. It has served as the home of a military training institution, that land is now Croft State Park, and had a booming textile industry until the 1950s. The city currently hosts the Carolina Panther's training camp each year at Wofford College.
Whether you are visiting or a resident of Spartanburg, there are a number of interesting things to do:
Glendale Shoals Preserve – Consisting of 13 acres near the old Glendale Mill and Lawson's Fork Creek, the Preserve is a great place to visit for both nature and history buffs. The area is populated by significant animal, bird, and plant life. You can also see the ruins of the Glendale Mill, originally set up by James Bivings, the pioneer of the mill village in the up-country.
Hub City Railroad Museum – Free Admission. See artifacts from the railroad, textile, and peach industries of Spartanburg. You can also see a real-time view of the Norfolk Southern train locations.
Vintage Warehouse – 20,000 square feet of antique, upcycled, and handcrafted gems. They receive regular inventory, so there are fresh finds for every visit.
LoanMart can Help with Living Expenses
LoanMart can assist current or potential residents of Spartanburg when life throws them an unanticipated financial curveball. We are a non-traditional lender that has helped thousands of people throughout the country overcome unexpected financial difficulties.
How to get an Auto Title Loan with LoanMart
Title loans may be a great way to get emergency funds while bypassing the lengthy application process for other loans. Additionally, because they are a secured loan, you may receive a better interest rate than if you took out an unsecured loan. If you own a car with a qualifying title in your name, you may be eligible for a loan of up to $30,0001. LoanMart's streamlined application process means the turnaround between submitting your information receiving your money could be less than 24 hours3.
With our easy process, we give you three ways to apply that make it convenient for you:
Apply at a participating store
Call us at 1-877-787-4923
Apply online without leaving your home
Once you've figured out the best way for you to apply, all you have to do is follow these steps to get the money you need1:
Fill out the application
Submit your important documents to your LoanMart representative
Sign your LoanMart agreement and collect your funds!
Don't let unforeseen expenses get the best of you in Spartanburg! Take advantage of LoanMart's quick service and amazing benefits to get the funds you need today and get your financial plan back on track!