Do I Need a Cosigner for a Title Loan in Jackson, Tennessee?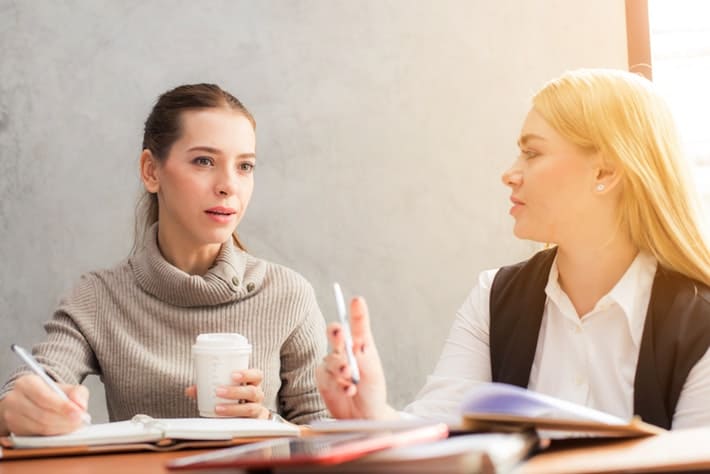 If you need emergency cash but have low credit, you may be wondering if you need to use a cosigner to qualify for a title loan in Jackson, Tennessee. There are a lot of benefits to applying with a cosigner but using one could cause you undue stress. With title loans serviced by LoanMart in Jackson, Tennessee, you may not need a cosigner to qualify for funding1!
How Does a Title Loan Serviced by LoanMart Work in Tennessee?
A title loan serviced by LoanMart is simply a loan that is secured through the use of collateral, which in this case is the title to your car1. By acquiring a title loan, you allow the lender to be named as a lienholder, giving over temporary ownership of the vehicle until the loan has been repaid.
Using collateral to obtain a loan could lead to numerous benefits that can't be obtained with an unsecured loan. Such incredible benefits could include flexible eligibility requirements, competitive rates, longer repayment terms, and more.
Will I Need a Cosigner to Acquire a Title Loan in Jackson, Tennessee?
A cosigner is typically either a close friend or a parent, who is willing to help sign a loan agreement with you in order to obtain approval. A lot of individuals with low credit or past bankruptcy use a cosigner to obtain a loan because a lot of lenders may be unwilling to work with them without financial assurances.
When working with title loans serviced by LoanMart, you may not need a cosigner to obtain a title loan in Jackson, Tennessee1. Why? Because of the high approval rates, almost anyone in need of quick financial relief could acquire it.
But if you desire so, you could apply with a cosigner. A cosigner can be anyone that has good credit history. However, before asking someone to cosign a loan with you, it is beneficial to confirm that they understand the financial obligations and requirements asked of them.
If you are looking for a cosigner, you could consider asking:
A Parent
A Close Relative
A Spouse/ Life Partner
A Close Friend You Trust Financially
It is also beneficial to consider a few different factors when choosing the right cosigner for the loan. The cosigner may become legally responsible for the loan if you default or are unable to continue making payments. So, if you do decide to use a cosigner for a title loan, consider the following:
Find the Best Person to Ask
When considering who to ask to be your cosigner, it is beneficial to make sure your potential cosigner doesn't have any of their own financial issues, and that they are in a financial position to assist you.
Explain the Reason for the Loan
A convenient way to acquire a cosigner is to inform them of how you intend to use the title loan funds, and what your plan is for repayment. Sharing these reasons can reassure your potential cosigner that you have a plan for your finances.
Go Over the Details
Another positive form of reassurance is to show our cosigner proof of income so they know you can fully repay the title loan in Tennessee. Doing this can help your cosigner feel more at ease with helping you obtain a loan.
Be Mindful
Another beneficial tactic in the loan process is to keep your co-signer in mind when planning your monthly budget and make your title loan payments a priority.
Why You Should Consider a Title Loan for Funding in Tennessee
Choosing the right type of loan for your financial situation is beneficial to changing it. If you need a title loan in Jackson, Tennessee that needs to be flexible and easy, title loans serviced by LoanMart may potentially be able to help1.
One of the great benefits of choosing title loans serviced by LoanMart for your loan is the ability to apply online right from the comfort of your couch1!
Even though you are using your car title as collateral, you can keep driving your vehicle while repaying your loan. There's no need to rely on friends or Uber to get around!
Interest Rates are Competitive
As a result of choosing a flexible loan, the interest rates are highly competitive!
Whether you would like to work with a cosigner or not, title loans serviced by LoanMart could help you acquire financial support when you need it most1. If you're a resident of Jackson, Tennessee and you're in need of fast emergency cash today, apply online or speak to a loan agent by calling.