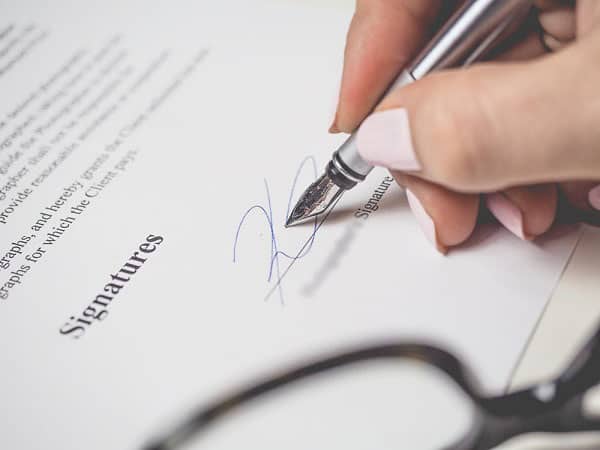 Title Loan Buyout vs Refinancing
Title loan refinancing is when you have a loan, but want to work with a new company. In this case, your new lender will pay the remaining amount that you still owe on your current loan. Then, the new company will transfer that balance onto a new loan with a different (and hopefully, a better) interest rate or payment plan.
It's easy to confuse these terms, but a loan buyout is different. A buyout is a type of business deal between lending companies. It's when loans that were given by one company are sold, sometimes at a discount, to new companies. Unlike refinancing, it is not the borrower's decision.
Why Refinance?
Refinancing is a good thing for the customer and the lender. The customer gets to renegotiate their loan terms, and the lender gets new business to their company. Everybody wins.
A title loan refinance might be the right solution for you if you're having trouble making your current monthly payment with another company, have unnecessarily high interest rates, or if you are dealing with a company that has unfriendly customer service. A car title loan is a big part of your overall financial situation, and, when it comes to finances, you can't afford to settle. If you're not satisfied with your car title loan company, you deserve better.
Car Title Loan Refinancing with LoanMart
Not happy with your current auto title loan that you have with one of our competitors? We'd like to talk about trying to get you better terms by refinancing your current loan with LoanMart. Our goal here is to help people in times of financial need. That includes lending a hand when other lenders have let you down.
A Better Car Title Loan
We can offer you what our competitors can't:
A Company That Cares
We do all we can so that you have a positive car title loan experience. This includes our customer service team members who listen to you and your concerns and are highly trained to be able to resolve them. They'll go out of their way for your convenience and peace of mind.
Access Anytime, Anywhere
LoanMart is always there for you. Our online account access lets you check on your car title loan from your home or office. And, with our mobile app, you can log into your account on-the-go wherever you are. When you need to talk to a real person, the LoanMart customer service team is there 7 days a week to answer your call, chat, email or smoke signal message (Alright, we're just kidding about the last one).
Competitive Rates
We work hard at LoanMart to offer each of our customers the most competitive rates possible, especially for new customers trying to refinance their loan from someone else. We have detailed market analysis methods and a decade of experience under our belt to enable us to offer you the best possible loan refinancing.
Customized Plans
Our loan specialists will work with you to design refinancing terms that are better your current loan and personalize it for you. We will try to come up with the best payment plan for you that will match your lifestyle.
Straightforward Service
One of our goals at LoanMart is transparency. Our loan specialists are trained to be upfront with our customers about the terms and cost of our car title loans. LoanMart doesn't try to sneak in hidden fees, like other companies might. We will never charge you prepayment penalties or ask you to make a balloon payment either. With us, what you see is what you get.
Other Buyout Confusion
The term 'buyout' is also commonly misused in relation to car title loans with a car that isn't paid off yet. This happens often, but the process isn't called a buyout.
Sometimes it's possible for customers to get a car title loan even if they are still making car payments on it. As long as a car has enough equity (value of the car after subtracting the amount still owed from what the car is worth) and the car owner has an ability to repay the loan, we can usually offer auto title loans on financed cars.
We do this by paying off the remainder of the debt owed on your car to the bank or dealership, then transfer that balance on to your new LoanMart car title loan. The amount of money we pay will be added to the amount you are taking out with a car title loan with us. With a title loan on a financed car, you can still get the fast money you need, then begin to make monthly payments to LoanMart for your car and your title loan one place.
Title Loans and Liens
With refinancing and title loans on a financed car, they both work by transferring the title of your car through liens. A lien is a kind of legal hold that lenders can put on your property. The lien gives someone the legal right to take the property until a debt is repaid.
When you finance a car, or when you get an auto title loan, the lender places a lien on the official title of your car as a guarantee that you'll pay back a loan. When the amount is paid, the lien gets released. You can make payments in person at a participating location, over the phone or online on your account.
When we do a title loan on a financed car or refinance your title loan from a competitor, we pay your debt, so that the original loan is paid, and the lender releases their lien on your car's title. Then, LoanMart puts a new lien on your title in place of the old one. At LoanMart, we will have a new customer, and you will have a new (and better) LoanMart car title loan. Everyone is happy.
Car Title Loans and Refinancing with LoanMart
Let us show you the money—and the stress—we can save you when you choose LoanMart for a new car title loan, or for refinancing your current one. Give us a call at 1-855-422-7412, to speak with a LoanMart representative for an estimate, or apply now. You could be as little as one business day away from your new car title loan with LoanMart3.
If you are a resident of Florida and are looking for lending that offers extreme flexibility throughout the process, then consider a Title Loan. Unmatched flexibility with every step!