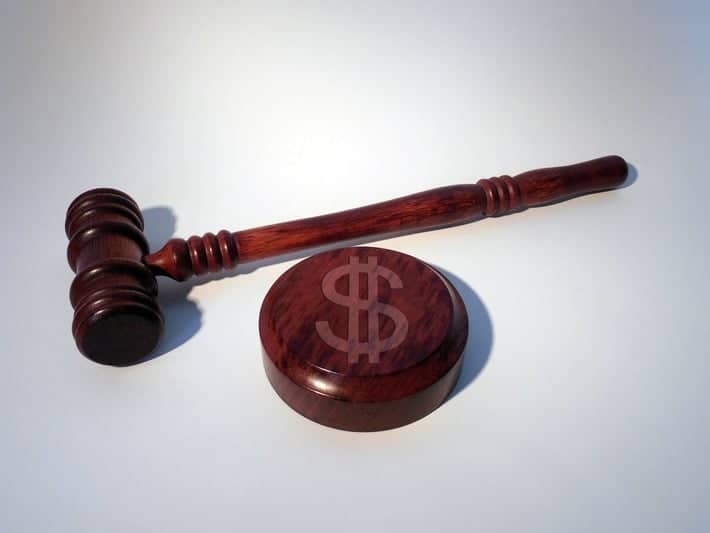 There are a few different ways lawyers structure fees:
Hourly – You will be charged a flat rate for each hour, or part of an hour, the lawyer works
A flat fee – You pay a fixed amount, no matter how long it takes to complete the job
A contingency fee – The lawyer will take a certain percentage of the amount of money you win
You will probably also be responsible for certain other fees accrued during the lawyer's work, if they have a paralegal assisting them for part of the process for example. But using money from title loans may help with costs. What are title loans? Title loans are one of the best kinds of emergency cash that can help pay the initial costs for a lawyer. But before we can talk title loans, here are some factors that determine how much a lawyer can charge you.
How much will my lawyer charge me?
Just like the cost of gas, the cost to hire a lawyer varies based on location and quality. The cost will also depend on what you want the lawyer to do. For example, having a simple will written up should be relatively inexpensive, while a complicated corporate law case may require a lawyer charging $1,000 an hour.
When choosing a lawyer, it's best to look for one that specializes in whatever you need; it doesn't make sense to hire a divorce attorney to represent you in a criminal trial. Once you've determined the type of lawyer you need, you can shop around to find one with that you are both comfortable with and can afford.
How do I know how much my lawyer will charge me?
The only way to know how much a lawyer will charge you is to ask. Generally, if the amount of time it takes to perform a specific task is pretty well-known, write a will for example, your lawyer will probably charge a fixed fee. They may even charge a fixed fee for types of cases they encounter frequently, drunk driving cases with no injuries or property damage. If you have a complicated court case and it is difficult to predict the exact amount of time it will require, your lawyer will probably charge you by the hour.
That said, you will also likely be responsible for any incidental costs that occur or any fixed fees that come up during the course of the lawyer's activities, a copying fee for copying a large number of documents or a subpoena fee for serving a subpoena for example. Because of this, it's critical to have a strong understanding of not only the cost to have the lawyer work, but also any other charges you may be responsible for. The best way to do this is to ask your lawyer a lot of questions.
Note, that even though lawyers may charge you hourly or a flat fee, the due dates for payments may vary from lawyer to lawyer.
What are the different fee structures lawyers' use?
A common way to structure fees is to first ask for a retainer. This is an upfront payment for the lawyer to begin working. For example, if a lawyer is charging you $100 an hour and you pay them a retainer of $1,000, it will cover their first ten hours of work. Some lawyers stipulate that they keep the whole amount even if they finish before the whole retainer is used. Once the retainer is spent, the lawyer will bill you as hours accrue.
If your lawyer is charging a flat fee, they may set up a payment plan with you.
You can also participate in a prepaid-legal plan. This works like insurance. You pay a fixed monthly fee, and in exchange you receive certain legal services as you need them. Make sure you check what is covered by each plan before agreeing to one.
How do I pick a lawyer?
Many people learn about lawyers through word of mouth. With the advent of the internet however, you no longer need to rely on your friends and family for recommendations. You can find recommendations online, from your local bar association or a website like LegalZoom. Once you have a few lawyers that you like, check out their websites. Try to pick three or four that you'll try to speak to over the phone or in person. It's important to note, some lawyers may charge you for this initial meeting.
When you speak to the lawyers you are considering, you'll want to ask them a number of different questions:
What do they charge for the type of service you want?
Are there other charges you might be responsible for?
How long will it take?
When can they start?
Who do you contact for details about your case?
What is the attorney's success rate with this type of work?
Does the attorney have any misconduct or reprimands on their record? (Note, it should say this on your state bar's association website and it may be for something as minor as paying a membership fees on time).
Court cases and legal documents can be confusing. What doesn't have to be confusing is how you pay for your lawyer. If you have any questions, it's important to ask them so you can get a proper understanding of what you will be paying.
When in need of additional funding to pay for a lawyer, title loans may be a favorable option. Car title loans from LoanMart can be a great way to get essential funding without all the hassles that can come with traditional lenders.
One of the best things about car title loans from LoanMart is that they are fast and efficient1. You could even receive your car title loan funding as soon as the next business day3!
Check out our application and see how you can use emergency money from title loans to pay for a lawyer!