How Do I Find Discreet Funding in Cedar Hill, Texas?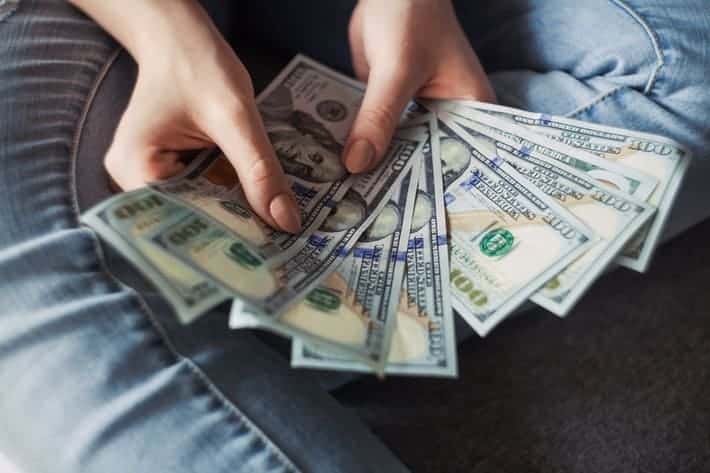 It can be hard to admit you need financial help, but it can be ever harder to actually ask for help. Asking for help can feel like you are admitting defeat. But almost everyone needs help at one point or another in their lives, especially financial help.
If you could use some emergency funding to get you through a rough time, you are definitely not alone. Perhaps you know that you need some funding, but you don't want to make a big deal about it, and you'd like it to be discreet. This is understandable. If you would like to find discreet funding in Cedar Hill, Texas, turn to title loans serviced by LoanMart1. Keep reading this informational article to learn more!
Car Title Loans Are a Type of Discreet Funding in Texas
If you have never heard of car title loans, title loans serviced by LoanMart will explain how they work and why they are so popular for individuals who need fast, convenient, and discreet funding.
Car title loans are a kind of secured loan that use the title of the borrower's car as collateral. As title loans are secured, they work incredibly well for individuals who have bad credit, past bankruptcy, or unusual employment situations.
Title loans serviced by LoanMart make the car title loan inquiry and funding process as discreet as possible for eligible residents in Texas and several other states. How? By having a secure inquiry that can be completed entirely online so you can do every step of the process in the privacy of your own home. All the information and personal documents that you provide remain private and secure so you can be sure you are receiving discreet funding in Texas.
Three-Step Secure Online Inquiry in Cedar Hill, Texas
This is how the secure, discreet inquiry process goes with title loans serviced by LoanMart in Texas:
Step One – Online Form
The first step to receiving discreet funding in Texas with title loans serviced by LoanMart is to fill out the online inquiry form or call. The short and easy online questionnaire form will ask you for your name, contact information, state of residence, and details on your car. One great aspect is that you can fill out this inquiry from any computer, tablet, or smartphone.
Step Two – Submit Required Documents
Title loans serviced by LoanMart will review the answers you provided in your inquiry and then reach out to you to request a few documents in order to verify the information you provided. You don't need to go anywhere to deliver the documents or even mail a hard copy. You can send in all your documents both discreetly and privately by scanning them or taking pictures and then emailing the files over to an agent right from the comfort of your home.
What Documents are Required for Verification?
These are the documents that are typically required during the inquiry process for a title loan serviced by LoanMart in Texas:
Government Issued Photo Identification: Current driver's license, passport, or state-issued ID
Proof of Residence: Household utility bill, bank statement, mortgage statement, lease agreement, or a certificate of voter registration
Proof of Income: Recent paystubs, pension, Social Security account statements, retirement account statements, or tax records
References: Personal or professional
Qualifying Title to Vehicle: The car needs to be in your name
Photos of the Car: You will need to take and send pictures of the car to an agent
Step Three – Approval
Lastly, title loans serviced by LoanMart will notify you of your approval status and discuss various details like the loan amount, terms, and conditions. After you've been approved for a title loan in Texas, you could get your funding in as little as one business day1! Once your money is ready, you could choose to receive your money through various convenient methods.
Why Choose Title Loans Serviced by LoanMart for Discreet Funding in Texas?
Title loans serviced by LoanMart provide eligible residents of Cedar Hill, Texas with discreet funding options through car title loans.
But convenience and discretion are not all that are offered with this innovative type of funding. Title loans serviced by LoanMart offer a wide array of amazing benefits to all their title loan customers.
Here are just a few perks to look forward to:
Competitive interest rates
Super affordable monthly payments
Funding as fast as one business day1
Easy, fast, and discreet online inquiry
Friendly and helpful customer service
Apply online today to receive discreet funding in Cedar Hill, Texas with the help of title loans serviced by LoanMart1!