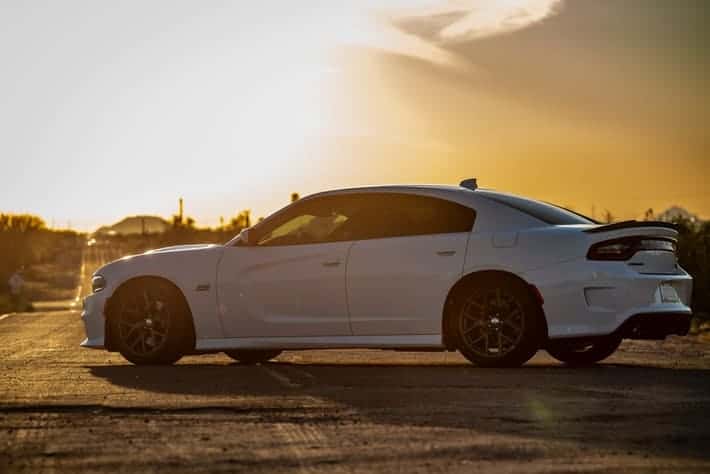 How Many Title Loans Can I Have in Texas?
Title loans can be a great option for individuals looking for emergency funding that is simple and quick to qualify for. In case you are not already familiar with car title loans, they are a secured loan that utilizes the title of the borrower's vehicle as collateral for the amount lent.
Car title loans can be really great for individuals with an imperfect credit report because the secured aspect allows borrowers with low credit to be eligible in Texas and many other states. When other loan options don't work for you, you may be able to turn to car title loans. And there is no better option than a title loan serviced by LoanMart1.
If you need extra funding through title loans but have concerns you won't be able to get the money you need, you may be curious as to how many title loans you can have in Texas. To learn more about title loan regulations and rules, keep reading this informational article.
Title Loan Terms and Renewals in Texas
One great aspect of getting a title loan serviced by LoanMart is that you may get far longer and more generous terms than you might with any other loan option1.
Most other title loan options require that you pay off the entirety of the loan in one year. This can make monthly payments extremely high and can make it near impossible to get the loan amount you need, regardless of whether you qualify for a higher amount. In addition to that, title loan laws in Texas only allow borrowers a maximum of five loan renewals.
What if I Have More Than One Car in Texas?
Since the title loan lender signs onto the car title as a lienholder and keeps it until you pay off the loan, each title loan uses one car as collateral. But if you have more than one car and you're thinking about using multiple cars to get multiple title loans, you can start inquiries for each car.
You can see which vehicle is worth more money, which qualifies for funding, and make your decision then. If you do get more than one title loan in Texas though, you need to be very careful to keep track of your monthly payments so they can both fit into your budget.
The Title Loan Inquiry Process in Texas
The inquiry process for title loans serviced by LoanMart in Texas is quick and incredibly easy. In just three simple steps, you could apply and be approved for the money you need in as littles as one business day1! Here is how it works:
Step One
Fill out the short and convenient online inquiry form. You will be asked to provide information about the vehicle you want to use, such as the make, model, year, and condition of the car. In addition, you will be asked for contact information and your state of residence.
Step Two
After title loans serviced by LoanMart reviews the initial online form you filled out, a loan agent will reach out to request some specific documents to determine your qualification status. The typical set of documents that are requested include a standard government-issued photo ID, proof of both residence and income, two references (personal or professional), the qualifying car title, and photos of the car from all angles.
Step Three
Once an agent reviews all the documents you sent, they will notify you to discuss whether you were approved for a title loan. This is when terms and amounts can be discussed. Once you are approved, you may be able to get your money as fast as the very next business day from any local MoneyGram location that is most convenient for you1.
Why Pick Title Loans for Funding in Texas?
Title loans serviced by LoanMart don't only provide title loans to individuals who need funding in Texas1, but they also offer a whole myriad of amazing benefits to each and every customer. Just a few of which include:
Competitive Interest Rates
Funding as Fast as the Next Business Day1
A Completely Online Process
Affordable Payments
Flexible Long Terms
Amazing Customer Service
Start your title loan serviced by LoanMart inquiry today!