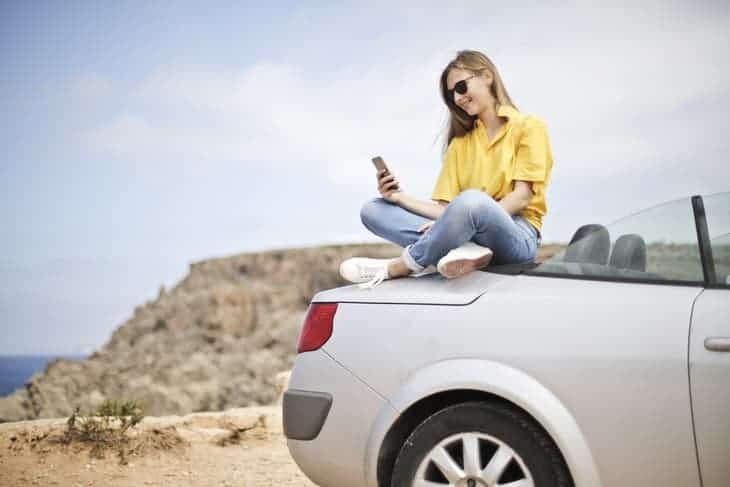 For those living in Kingman, there are dozens of reasons why one may need funding. However, we at LoanMart would like to give someone who may qualify a solution to that funding problem: a car title loan1.
With a car title loan in Kingman, one could get the funding that they need from a lender, all without having to deal with things like strict credit requirements or other known factors that usually make it more difficult for some to receive funding.
Using a car's worth (equity), a car title loan could give a portion of that value as funding for the owner. However, there is no exact number on a value for every car that is out in the market. In fact, depending on a few factors, the value of one's car could go down or up.
As a result, LoanMart would be happy to let people know how to find out a rough estimate on the value of their vehicle, as well as detailing the factors that come together to make up a car's worth for a car title loan in Kingman1.
What Determines the Car's Worth for a Car Title Loan in Kingman?
First, it's important to understand what an equity really is on a vehicle, especially when relating to the value it holds for a car title loan. When a car has equity, it means that it is worth more than what is still owed on it.
This means that it would probably be a good idea to have a car that is completely paid off because it would have the most equity on it as possible.
Another thing we suggest if one is really looking to know what the value on their specific car would likely be for a car title loan in Kingman, is to look it up on the Kelly Blue Book website. This vehicle database has comprehensive details on every car imaginable and is filled with information on a cars' worth, a well as the value that they may currently have.
As we at LoanMart had previously mentioned, figuring how much one's car is worth also has other factors. Here are a few to keep in mind.
Model- The trade-in value of a car is important, and certain models of a car tend to have more value than others. For instance, the latest Lamborghini may hold more value than an older Jeep model.
Vehicle Condition- Bumps, scratches or other problems in or outside the vehicle could also influence its value. For example, a worn-down convertible may have less value than one that was just picked up on the store!
Mileage- Typically, the higher the mileage on the car, the less value it has, while newer cars with less mileage tend to have more value.
Additions- Adding a new spoiler or a new motor on a vehicle also may influence its value.
When it comes to understanding how much a car is worth, we at LoanMart would also like to let residents in Kingman know that we offer a variety of resources and services that could allow us to be a good option for a car title loan. Here's why!
Why LoanMart Wants to Help You With a Car Title Loan in Kingman!
We at LoanMart have years of experience in the workings of car title loans and understand that every vehicle that we look at offers value. When getting a car title loan with LoanMart, here are the few things we look at when determining how much a car is worth:
The car's body and any scratches, rust, dents etc.
How many miles are on the car's odometer (less is more valuable)
If the title shows that the car has been in any accidents before
Tire condition
The condition of the car's interior
While many of these things below don't affect the actual value of a car, they might affect the amount of the car title loan one can inquire for1. We at LoanMart believe in being financially responsible as a car title loan lending company, and this includes supporting the financial responsibility of our customers, who may come from different financial backgrounds.
Not to mention that we will deliver a quote on one's car value when they decide to provide information on our online inquiry form. We don't even need to come to someone's garage to look at the vehicle. Anyone who may qualify for a LoanMart car title loan simply has to send photos of their car.
There are many other benefits that accrue with applying for a car title loan with LoanMart. Some of these benefits include the following:
Those who have receive a LoanMart car title loan are not charged any fees for making early payments. This means one could pay comfortably and have the payments done as soon as they like.
Anyone who demonstrates the ability to repay could be considered for a LoanMart car title loan1.
One can continue to drive their car while making payments. It won't be stuck in an old garage!
LoanMart inquiries are simple and transparent, but there are a few documents that one must have to qualify for a car title loan1. Residents in Kingman will need the following:
A qualifying vehicle title
Proof of residence
Proof of the ability to cover payments
Several photos of the car
The process is simple and quick by LoanMart. We evaluate the value of the vehicle equity and use the vehicle's title as collateral.
We also like to give customers such as those who live in Kingman the option to begin through our online inquiry form for the car title loan through their computer, tablet or smart devices. Inquire today or give us a call for an experienced representative to see how much one could expect to receive based on the car's worth and their ability to repay the loan1!