Who Refinances Cars with High Mileage?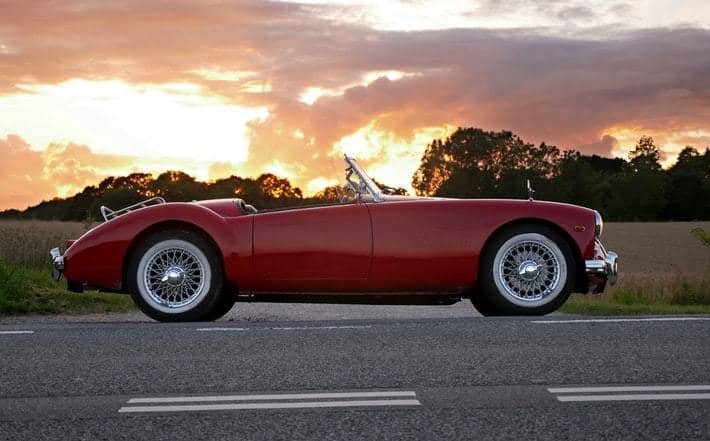 Refinancing can be a wonderful financial option when you already have a car loan but find yourself struggling with repayment. The refinance process is similar to the inquiry process for a new car loan, as you need to inquire for a new loan to replace your existing one.
Borrowers choose to refinance for various reasons, such as:
Get Better Rates
Get Lower Monthly Payments
Get More Time to Pay Back the Loan
Get Better Customer Service
If your car has high mileage, you may wonder to yourself, "Who refinances cars with high mileage?" Title loans generally accept many types of cars as collateral, so even with high mileage, your car could qualify for refinancing.1
Who Qualifies to Refinance a Car with High Mileage?
The value of your car and your income both play a large role in the qualification process. To qualify for refinancing, the car must have significant value and you must be able to repay the refinanced loan.
During the title loan process, the car is used as collateral to secure the loan. If a borrower is unable to repay the remainder of the loan, the car may be repossessed and sold at auction. For this reason, the car must have enough equity to qualify for funding.
Cars with high mileage may be just as valuable as a car with lower mileage. The value of a car is determined by a lot of factors, such as the make, model, style, year, current condition, and more. A 1966 Ford Mustang may be worth thousands more than a 2020 model simply because it is a classic car and therefore more valuable.
Documents Needed to Refinance Cars with High Mileage?
The approval process for a refinanced car with high mileage will typically require proof of income as well as other documents, so ensure you have these in order when you decide to inquire for refinancing.
Car Title: To refinance cars with high mileage, you must show the car title in your name.
Car Loan Details: When you choose to refinance a car loan, your new chosen title loan lender will need the details of the loan so you can submit a copy of the original loan agreement.
Identification: To prove your identity, you must show a valid government issued ID like your state ID, driver's license, etc.
Proof of Income: Title loans typically accept various types of income, so even if you are not traditionally employed, you may still be eligible to refinance a car with high mileage.1 You can show bank statements, benefit statements, or tax returns as proof of income.
Proof of Residence: Must show proof of residence through credit card statements, utility bills, or a lease agreement.
References: You will be asked to provide references, either professional or personal.
In addition to providing the documents listed above, you will also need to go through a vehicle inspection during the refinance process for a car with high mileage. However, the convenience of online loans is that every step of the process can be done right from your home! Instead of driving your car to a store location, you can simply take pictures of your car and send them to a loan agent.
What is the Process to Refinance Cars with High Mileage?
If you are struggling to repay your current car loan or you simply want better terms that work with your finances, consider going through the refinance process. But who refinances cars with high mileage?
Title loans usually offer flexible qualification requirements, so you could still qualify to refinance a car with high mileage!1 If eligible, you could potentially look forward to competitive rates, affordable monthly payments, long repayment terms, and much more.
The title loan process only takes a few hassle-free steps, and could be completed the same day!1,3 You can start by one of three methods:
Send an email to customersupport@800loanmart.com
Call a loan agent over the phone at (855) 277-4847
When you complete the questionnaire online, you could receive a free title loan estimate!1 All you have to do is answer a few questions. If your high mileage car has enough value, you could be preapproved in about 5 minutes.1
If deemed eligible, a loan agent will get in touch with you to request documentation. Since the online title loan process was designed for convenience, you can upload your paperwork entirely online. Scan the images onto a computer and email the files or take pictures using your phone.
After your information is received and every detail is verified, you are almost done with the process! A title loan contract with your new terms and conditions will be typed up and you will go over it in detail with your loan agent. Once you clearly understand what is expected of you, you can sign the contract and finish the refinance process!
If you are wondering who refinances cars with high mileage, turn to title loans serviced by LoanMart for the help you need!1