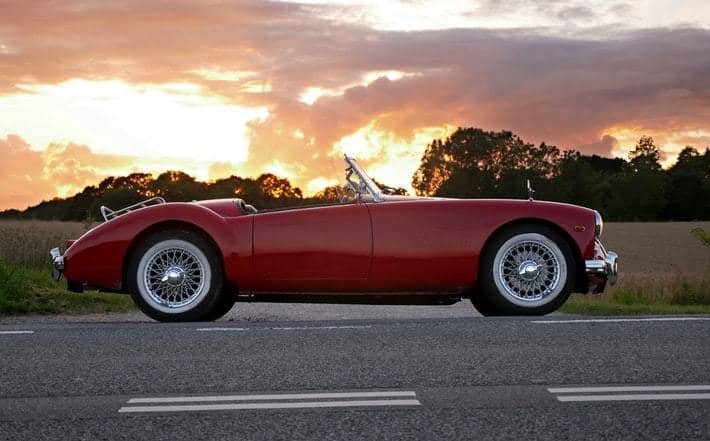 Can I get a car title loan from LoanMart even though my car has high mileage?
You may be able to get a title loan from LoanMart on a car even if it has high mileage1. It doesn't matter if your car is high mileage because it's a classic car or simply an older model, you still may be able to enjoy the many advantages a title loan has over other personal loans. Because the loan is secured using your car title, you'll likely be able to get better terms than with something like a payday loan1. For example, you may be able to get more money at a better interest rate.
How much money can I get for a title loan with a high mileage car?
The amount of money you may be able to get depends on a few different factors:
Value of your vehicle
Loan terms
Income
The greater the value of your car and the better your income, the more money you may be able to borrow1.
What do I need for a title loan on a high mileage car?
You'll need the same things for a title loan on a high mileage car that you'd need for any other car title loan. You'll need:
Qualifying title for the vehicle
Government-Issued I.D. (Driver's License, State I.D., Passport, etc.)
Photos of the front, back, and sides of vehicle
Proof of Residence (Certain pieces of mail)
What is considered Proof of Income for a title loan on a high mileage car?
A recent paystub is one of the more common things used as proof of income for a title loan. That said, it's far from the only thing you can use. You can demonstrate your ability to pay back your title loan with a number of things. For example:
Workers' Compensation
Social Security
Alimony
Child Support
Disability
How do I get a copy of my vehicle's title?
It's possible that your local Department of Motor Vehicles ("DMV") can provide you with a duplicate copy of your car title. Some may even be able to expedite your duplicate title loan to you. A LoanMart representative may be able to help you find the closest DMV that can assist you, or possibly even help you get your expedited title directly. If possible, adding LoanMart as a lien-holder when you get your new car title may help to speed up your loan process1.
What happens if I fail to pay my high-mileage car title loan?
This will vary based on the laws of that where your title loan is based. Generally, if you miss a payment you'll be charged a late fee. The amount will depend on the lender and the lending laws. If you continue to miss payments, you may get a notice to cure. This lets you know that you need to pay the remainder of your loan balance or your car will get repossessed.
Lenders may be required to let you know that they are planning to repossess your car, depending on the state. In some states, lenders can repossess and sell your car without warning as soon as you've breached the terms of your loan. What the lender can do once they repossess and sell your car also varies by state. If they don't recoup the remainder of the loan, sometimes lenders are allowed to continue seeking money from you. In other states, if they get more money than the balance of the loan, they are required to return the surplus back to you.
Can I extend the term of my title loan if I can't pay it back?
If you won't be able to repay your loan within the terms of the loan, you should reach out to your lender immediately. If the laws of your state allow it, your lender may be able to extend your loan terms or roll the balance into a new loan. If you can't do this, it may be possible for you to go to a different loan company to refinance your loan. If you do this, the new lender will pay off the balance of your current loan and give you a new title loan with them.
How to get a high-mileage Title Loan with LoanMart
Now that you know what you need to get car title loans in Miami and other cities with your high-mileage car, if you ever find yourself with an unexpected expense, like a surprise bill, you can use your qualifying car title to get the money you need to cover your expense. Use the title of qualifying vehicle in your name to potentially be eligible for an auto title loan of up to $30,0001. Because of LoanMart's streamlined registration process, the turnaround time between when you submit your information and when you receive your money could be less than 24 hours3.
With our easy process, we give you three ways to contact us that make it convenient for you:
Visit a participating store
Call us at 1-855-422-7412
Sign up online without leaving your home
Once you've figured out the best way for you to get in touch, all you have to do is follow these steps to get the money you need:
Fill out the registration form
Submit your important documents to your LoanMart representative
Sign your LoanMart agreement1
Collect your funds!
If you find yourself facing a financial emergency that has derailed your budget, you may be able to use your car, even if it has high mileage, to secure car title loans in Dallas1. Take advantage of the favorable terms and quick turnaround to pay your bill and get your budget back on track.