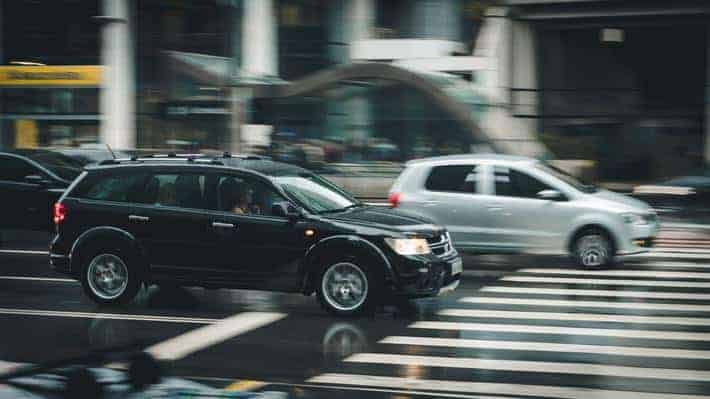 2017 has come and gone and so with it has the life expectancy of your current motor vehicle. While 2018 also gives promise to a new year of prosperity, gas prices are continued to remain a constant and experience highs and lows. Well, if you're trying to get the best bang for your buck with a new car or truck but are fully intent on making the tank that hold your fuel a priority, you've come to the right place. Take a look at some of the top-selling cars in the United States this year and what their fuel capacity is.
Hyundai Elantra/MPG: 32 City, 40 Highway/Tank Capacity: 14 gallons
The redesigned Hyundai Elantra was the best-selling car in Hyundai's lineup this year with an estimated 198,210 units sold across the country. Due to its reasonable affordability, it was one of the most popular car purchases in the month of December.
Ford Fusion/MPG: 23 City, 34 Highway/Tank Capacity: 16.5 to 17.5 gallons
Since the Fusion's inception into Ford's passenger vehicle fleet in 2012, the sleek sedan has been a favorite for those who want to drive a James Bond-esque car but are on a bit of a budget. The subtle design changes to the interior lead to a strong first half of the year for the company's sale of the vehicle.
Toyota Highlander/MPG: 21 City, 27 Highway/Tank Capacity: 19 gallons
The seven-passenger crossover vehicle sold just over 215 thousand units in the fiscal year, this includes the Highlander Hybrid version that includes an electric drive motor generator as well as a 3.5 L V6 engine.
GMC Sierra 1500/MPG: 18 City, 24 Highway/Tank Capacity: 26 to 34 gallons
The full-size Sierra increased its sales number from the previous year by about 14%, due in large part to the new 7-inch touchscreen with Apple CarPlay capabilities. This truck's fuel capacity is based on whether or not customers want to purchase the standard or long box models, with the latter having the bigger fuel tank.
Nissan Sentra/MPG: 29 City, 37 Highway/Tank Capacity: 13 gallons
With 218,451 units sold, the 35-year-old Sentra, who is in its seventh generation, exceeding expectations and lead Nissans fleet in sales for 2017. The automatic emergency braking was such a hit that it will be standard in all automatic Sentras moving forward.
Jeep Grand Cherokee/MPG: 19 City, 26 Highway/Tank Capacity: 25 gallons
Jeep's flagship ride, the Grand Cherokee, help give the company a successful 2017 that featured their best sales of the vehicle since 2000. The off-road vehicle, complete with four-wheel drive systems and trim levels sold an estimated 241 thousand units this year.
Nissan Altima/MPG: 27 City, 38 Highway/Tank Capacity: 18 gallons
While the Nissan gets great mileage per gallon, and has an enormous gas tank, the sedan have experienced a decline in sales over the last few years, due in-large part to its cousin, the Nissan Rogue, and its hot streak.
Ford Explorer/MPG: 19 City, 27 Highway/Tank Capacity: 19 gallons
As always, this Ford SUV remains a steady member of the best-selling lists every year since 2005. Currently boasting twin EcoBoost engines, the Explorer sold 271,131 units in 2017's fiscal year. One could imagine that its appeal for cross-country travel helped in those sales.
Honda Accord/MPG: 30 City, 38 Highway/Tank Capacity: 15 gallons
Even though the all-new Accord was better than prior generations in every way, sales declined after initial release, and even underscored in the month of December, leading to a 6.5% drop-off from last year, despite boasting its fuel efficiency and turbocharged 252-horsepower engine.
Honda Civic/MPG: 32 City, 42 Highway/Tank Capacity: 12 gallons
Like its cousin, the Accord, the Honda Civic had an up and down year, where it ended up losing its title as the best-selling vehicle in America. But judge this vehicle not by the size of its gas tank, but by the length of the journeys you'll have while only having to stop for gas a fraction of the time as your neighbor.
Toyota Camry/MPG: 29 City, 41 Highway/Tank Capacity: 14.5 to 16 gallons
For the last fifteen years (including 2017) the Toyota Camry has been the best-selling passenger car in the United States. This eighth-generation vehicle is lower to the ground for a smoother ride, offers wider seating and has a fuel capacity of about 15 gallons—add this fact with a highway mileage of 41 miles to the gallon and it's no wonder that is one of America's sedans of choice.
Dodge RAM 1500 Truck/MPG: 20 City, 28 Highway/Tank Capacity: 26 to 32 gallons
In 2017, Dodge's RAM Truck (1500) sold a whopping 500 thousand units. This full-size pickup truck comes in all shapes and sizes, and Dodge knows how to use that to their advantage. While numbers were down slightly before Christmas, it is the second year in a row that the vehicle has posted fantastic numbers.
Chevrolet Silverado/MPG: 18 City, 24 Highway/Tank Capacity: 26 to 34 gallons
Despite being the second best-selling vehicle of 2017, the Chevy Silverado had a quarter increase in its final month of 2017, which helped it achieve nearly 586 thousand units. As is with most pickups, the Silverado is available in several different configurations and editions that offer varying sizes in cab and trim-levels. The Silverado improved its sales for the second year in a row.
Ford F-Series Truck (150,250,350)/MPG: 20 City, 26 Highway/Tank Capacity: 23 to 36 gallons
Ford's F-Series Truck line is about as American as it gets. The pickup has been the best-selling vehicle for nearly four decades and outsold the Silverado by a little over 300 thousand units. The innovative features and technology, impressive towing capacity of 8,000 pounds for a non-heavy-duty pickup, and spacious cabin and bed.
These are some of the best-selling cars in the United States in 2017 for a reason, but one constant factor is what their fuel tank can hold and how long that tank can make them last. If you're in the market for a new vehicle one of these will surely do the trick.