What Are the Best Kinds of Auto Title Loans in Rockwall, Texas?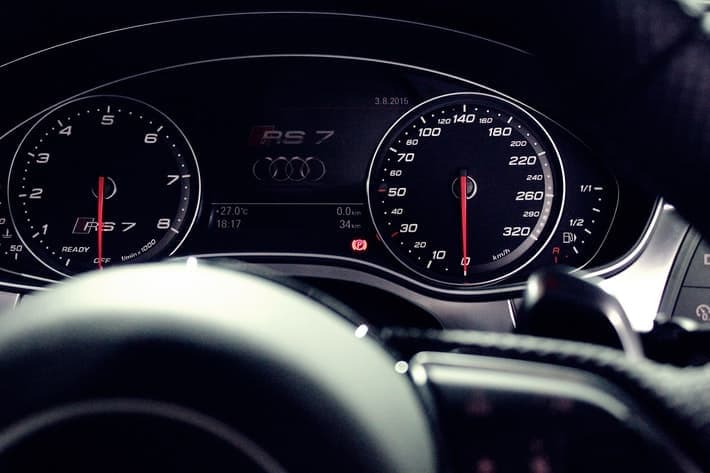 Auto title loans are a type of loan that uses the equity of a vehicle to make funding available. When looking for a title loan in Rockwall Texas, you may be confused about which one is the best.
Here is more information on the different factors to look at in order to get the best kind of title loan in Texas. Along with that, you'll find information on title loans serviced by LoanMart. This is a unique kind of title loan available for residents of Rockwall, Texas to inquire about1.
How Do I Know if Title Loans Are Right for Me in Rockwall, Texas?
Before thinking about what kind of title loan is best, it may be a good idea to figure out whether a title loan is right for you.
Title loans may work best for people who:
Have No Credit or Bad Credit—One of the main reasons that people look to title loans is because of their flexible eligibility requirements. Title loans don't base approval on credit alone, making them perfect for individuals that have no credit or less than perfect credit1.
Don't Have a Bank Account—There are many Americans who choose to forego having a traditional bank account. For them, finding a willing lender can be tough. However, a title loan can typically be acquired without a bank account.
Need Extremely Quick Money —Traditional lending can take about a week, and that does not include the time of scheduling an appointment. Title loans may make funds available within just one business day, making them a great option for those who need funding fast!
What Factors Should I Look for When Trying to Find the Best Auto Title Loan in Rockwall, Texas?
Here are a few things to pay attention to when looking for a title loan in Rockwall, Texas:
The Interest Rates—The interest rates with any loan will be the most expensive cost that comes with lending. And so, it is extremely important to pay attention to what a potential lender is charging you for the loan—both in monthly and annual terms.
The Repayment Terms—The repayment terms for the title loan will be another huge factor to consider when looking for the best kind of auto title loan. Pay attention to when the monthly payments are due, the details surrounding late/missed payments, and the process if the loan defaults.
The Length of the Loan—The length of the loan should also be considered. The more time you have to repay the loan—the easier it can be to manage. But when your loan is long—paying attention the interest over time is equally important.
The Lender—Believe it or not, the lender of the loan is extremely important when it comes to the title loan itself. The lender's customer service and policies can impact the quality of the loan.
By considering all of these factors you can be assured that the auto title loan you choose is the best kind for you!
Why Choose a Title Loan Serviced by LoanMart for Auto Title Loan Funding in Rockwall, Texas?
A title loan serviced by LoanMart is a unique kind of title loan, now available for Texans living in Rockwall1. This innovative title loan could come with low monthly payments, unmatched flexibility, and years for repayment!
On top of all that, there is an extremely simple process for residents of Rockwall, Texas:
Apply for the Loan—To apply for a title loan serviced by LoanMart, a person can go online or speak to a loan agent over the phone. Once there, a short inquiry form will have to be filled out (information regarding the borrower's finances and their vehicle).
Talk with a Loan Agent—The next step would be to talk to a loan agent about eligibility. Once the inquiry form is filled out, a loan agent will get into contact with an applicant fairly quickly, to let them know about eligibility. Once approved, the loan terms and amount will be discussed.
Get Funding1—Once the contract is made and agreed upon, the borrower will then need to sign the contract. After this step they can finally get their funding!
What Documents Do I Need for a Title Loan in Rockwall Texas?
In order to get started with the inquiry process for a title loan serviced by LoanMart in Rockwall, in addition to a working vehicle, you'll need to have:
A government-issued photo ID (state ID, driver's licenses, or a passport)
The vehicle title in your name
Proof of income (pay stubs or bank statements)
Proof of residence (mail or lease/mortgage information)
References
Photos of the car
Other documents may be requested for clarification of information
Finding one of the best title loans in Rockwall, Texas can be fairly simple. The first thing to do is figure out whether a title loan is the best type of funding for you and your finances. Once you do that, take a look at the different parts of a title loan, and how it can impact the overall loan. One place to start looking for an affordable auto title loan is with title loans serviced by LoanMart1!