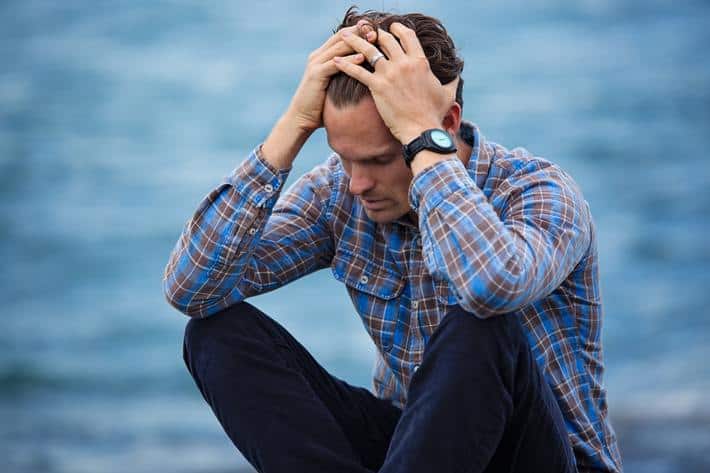 If you come home and find an eviction notice on your door. You probably experience a rush of emotions. It's important to take a moment to stop and breathe. Lots of people receive eviction notices and their lives continue.
Emergency cash like title loans can be one way to pay for a sudden eviction and we will tell you how you can apply for one at LoanMart, but before you get too stressed, you need to determine what kind of eviction notice you received and what the eviction document requires.
What are the different kinds of eviction notices?
Four of the most common notices are:
Notice to Vacate
Notice to Quit
Notice to Pay or Quit
3-Day Notice
What's the difference between these four documents? The title. These documents are all saying the same thing. They are essentially informing you that you have three days to pay your rent, plus any late fees, or vacate. If you don't, the landlord or management company will begin the eviction process against you in earnest. Normally, at this point you still have the opportunity to pay your rent, plus any fees, to get back into good standing with your lease.
Notice to Cure or Vacate – Your landlord will give you a Notice to Cure or Vacate if you are in violation of the lease terms. This may have resulted from you being too loud late at night, too messy, or have a pet in your apartment when it is prohibited.
Unconditional Quit – This is a notice that you must vacate the rental unit. Usually this is reserved for tenants who have repeatedly failed to pay rent, regularly violate the lease agreement, cause extensive damage to the apartment, or are using the property for criminal activity.
What should I do when I receive one of these notices?
Unless you received an Unconditional Quit or Notice to Cure or Vacate, the best thing to do is pay rent. If you do pay your rent, it's critical that you get a receipt and a note saying that you eviction process has been stopped. If you've received an Unconditional Quit, your landlord likely won't negotiate with you and just wants you out of the rental unit. If you received a Notice to Cure or Vacate, you need to fix the problem within the specified time. Or, in the case of the presence of a prohibited pet, you may be able to negotiate a clause in your lease allowing you to keep the pet.
If you get one of the other notices and can't pay your rent, you should speak with your landlord or leasing company. Depending on your circumstances, and the temperament of the person you're speaking to, you may be able to negotiate an extension on the time you have to pay. Similarly, you may be able to convince them to accept a partial payment now, and the rest of the money later. If your landlord accepts a partial payment, it will end the current eviction process against you. But it doesn't protect you against future evictions if you miss your rent payment.
How can I get money to pay my rent?
If you're not facing down an Unconditional Quite or Notice to Cure, what can you do to get money to pay your rent?
Borrow from friends or family – You might be able to cover your whole rent, or at least get a partial payment together and buy a little time to get the rest of your rent.
Sell some of your old things – One person's trash is another person's treasure. If you have things lying around your house that you don't use, why not pass them on to someone who needs them and get yourself some cash?
Get a personal loan – You may be able to get them on very short notice, even if you have poor credit.
When in need of additional funding for your needs, a car title loan may be a favorable option. Car title loans from LoanMart can be a great way to get essential funding without all the hassles that can come with traditional lenders1.
One of the best things about car title loans from LoanMart is that they are fast and efficient. You could even receive your car title loan funding as soon as the next business day3!
Check out our application and see how you may be able to get fast cash1!
What if my landlord isn't maintaining the property?
If your landlord isn't maintaining the property as outlined by the lease, you probably still have to pay your rent. If there are problems the landlord refuses to fix, make sure you document both the problems and your contact with the landlord. If you refuse to pay rent and you receive an eviction notice, you may have to defend yourself in court. Depending on the situation, the judge may grant you a rent abatement, meaning you won't be responsible for the full rent amount for whatever period the judge decides.
Receiving an eviction notice, even if it turns out to be just a notice to pay or vacate, can be a shock. Now that you know a little more about what those notices really mean, you can keep a clear head and get the issue resolved.
Precautions are always necessary for evictions, but when you need fast cash, title loans may be that answer. If you ever need quick cash, for a quick fix, call us and see how much you may be able to get with a title loan from LoanMart1.