Emergency Cash to Avoid Eviction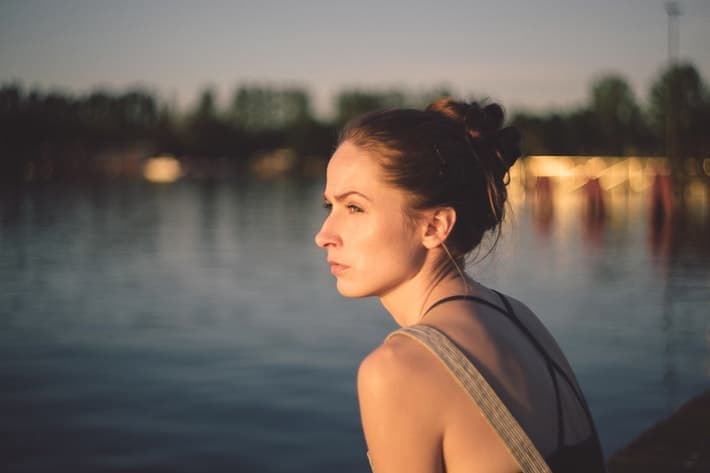 There are a few different strategies you can try to avoid being evicted:
Pay your back rent
Try to work out a deal with your landlord
Fight the eviction in court
There are many ways you can pay back rent to avoid eviction. At LoanMart, we recommend title loans as the best emergency cash. What are title loans? Title loans are a way to use your qualifying vehicle title as collateral to borrow money. LoanMart has years of experience with title loans, and we may be able to get you the best deal in title loans, so you can have the cash to pay rent1. However, before you can get title loans in Michigan, or the state you live in, to pay rent, here are something to know about the eviction process.
How do I pay my back rent?
Usually, you can pay your back rent however you pay your rent normally. If you can't pay it that way for some reason, you'll have to speak to your landlord or superintendent about how you can pay your back rent.
How do I work out a deal with my landlord?
How exactly you work out a deal with your landlord will depend on your situation. If you are withholding rent because the landlord is refusing to perform necessary repairs, it will require a different negotiation strategy than if you aren't paying your rent because you're experiencing financial hardship. Whatever the cause for your eviction, you should be proactive about coming up with a compromise.
Your compromise might involve paying a partial rent until you get back on your feet, and then paying extra rent to make up the difference. Or you might have the repairs done yourself and deduct the cost from your rent. You will have to assess your situation and figure out what is most likely to work.
How do I fight my eviction in court?
The most important part of fighting your eviction in court is showing up. Lots of people don't show up because they don't think they will be able to do anything. If you don't show up, the judge will almost always find in favor of your landlord. Some landlords take advantage of this and tell the judge that their tenants did things like cause damage that wasn't the tenant's fault. Even if you don't think you have much of a case, it's important to show up to prevent something like that from happening.
The next-best thing you can do is show up with legal representation. If you can't afford a private attorney, you can reach out to an organization like Legal Aid. They have locations in most major cities and can provide you with low-cost, or even free, legal assistance. A lawyer will be familiar with landlord-tenant law and will be able to help you formulate a strategy to fight the eviction.
Whether you choose to have legal representation, or represent yourself in court, you'll need as much documentation as you can have. It's important to keep track of any correspondences you have with your landlord, especially if you believe they might be thinking about evicting you.
What will happen in the eviction hearing?
Both you and your landlord will go before the judge and have the opportunity to present each of your sides of the story. You'll also have the chance to present any supporting documentation you've brought. After you and your landlord have had the opportunity to tell your version of events and show the judge any supporting documentation you've brought, they will make a judgement.
They may say you can't be evicted, because your landlord is at fault for not performing necessary repairs for example. They might also decide that the landlord can evict you, or that you must pay them the rent and they can evict you. They might also do something like mandate a payment plan. The alternative to a payment plan may be eviction, so you will likely want to accept it.
What should I do if I can't pay my rent after the court order?
If you still can't pay whatever the court has ordered you to pay, there are a number of things you can do:
Ask friends and family for help – They may be willing to give you a loan.
Reach out to social services – If you are currently working or will be starting a job soon, they may be able to help pay your back rent.
Look up a local legal aid society or tenants' organization – They may be able to connect you to people who are able to help you.
Consider alternative loans– there are loans available at a quick payout for those who have less than ideal financial circumstances, such as poor credit.
What happens if I can't pay and I get evicted
If you are going to be evicted, there is a specific process that needs to be followed. The local sheriff or marshal must come and escort you from the property and have the locks changed. Your landlord cannot remove you from the apartment by themselves. To avoid this part of the process, you can simply be out before the date the sheriff arrives.
Once you're evicted, it may show up on your credit rating and maybe on some databases used by landlords to look at tenant ratings. Keep all your documentation from the legal dispute. You can use it to argue your case the next time you apply for housing and explain what happened. And potentially why it won't happen again.
Receiving an eviction notice can be a scary thing. Most people aren't that familiar with the laws surrounding evictions and aren't aware of all their rights. It's important to reach out to either a private attorney or an organization like Legal Aid to have them help you understand exactly what you can do. You need to remember that there are things you can do to protect yourself and even if you do get evicted, you can still move forward.
When in need of additional funding to pay for rent, title loans in Houston, as well as many other cities, may be a favorable option. Car title loans may be a great way to get essential funding without all the hassles that can come with traditional lenders.
One of the best things about car title loans from LoanMart is that they are fast and efficient. You could even receive your car title loan funding as soon as the next business day3!
Check out our application and see how you can use emergency money from title loans to pay for rent!