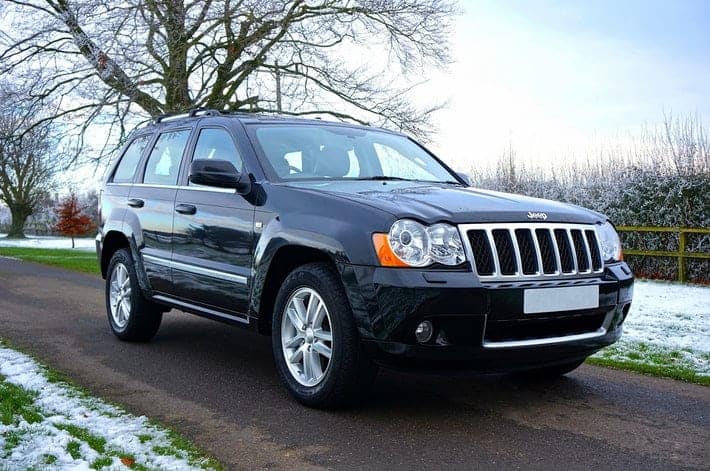 Repairing the brakes on one's car is not cheap. Sometimes, financial help may be needed to cover the cost of the repair. When people need emergency funds, they generally seek out a loan.
The most common types of loans used to cover vehicle repairs are title loans or personal loans. Keep reading to learn about the different financing options available to help pay for brake repair.
LoanMart May be Able to Provide You with a Loan to Pay for Your Brakes
If you need help paying for your brake repair, consider LoanMart as a possible option1. We have been assisting customers for over a decade and are one of the leading title loan lenders on the West Coast.
LoanMart is a non-traditional lender, which means that we make our own rules. We provide flexibility throughout the loan process and personalize loan terms for each individual customer. Since our start, we have been able to help over 250,000 customers2 from all walks of life.
Our inquiry process may be completed in just 5 minutes, and eligible customers could receive funding in as little as 24 hours3. So if you are looking to obtain an affordable loan, consider working with LoanMart.
Banks Can Help You Pay for Your Brakes
If you want to go a more traditional route, you can always try applying for a personal loan from a bank. By using a bank to get a personal loan, you could receive enough funding to cover the entire cost of your brake repair.
If you are getting a loan from a bank you already have an account with, chances are you could receive added benefits as well. Banks like to add incentives for customers to keep using their services, so as a loyal customer you could receive some perks.
But if you do decide to acquire a traditional loan through a bank, you should be aware of some of the downsides of doing so.
The Downside to Using a Bank
Your Credit Score Matters
By acquiring a loan through a bank, you will most likely have to go through a credit check. This is so banks can determine if you are a safe bet to lend money to. If your credit score is lower than average, a bank may not approve you for a loan.
The Term Lengths Can Be an Issue
Another concern that arises from using a loan from a bank is the term length. When taking out a personal loan for a simple car repair, you don't want to be stuck repaying the loan for years. But with a loan from a bank, terms can be 36 months or longer. And the longer the term, the more interest you will be paying.
By using LoanMart's services, you can take comfort knowing you are working with one of the best title loan lenders on the West Coast.
LoanMart provides information on a wide variety of financial matters on our blog. So if you're looking for more information on how to refinance, consolidate, or obtain a personal loan, then LoanMart has you covered.
Credit Card Companies May be Able to Help Pay for Your Brakes
Many don't realize it, but credit cards are a loan option. Credit cards can be used to help pay for your brake repair. By using a credit card, you can pay for your loan in full that same day.
While using one's credit card to pay for brake repairs may not sound like a good idea, with the right terms, it can be.
If your interest is high, then it may be best to refrain from using a credit card to pay for a vehicle repair.  Although you will have the convenience of having your bill payed, you will actually be paying much more money in the long run with a high interest rate on your credit card.
Contact LoanMart
If you have any questions about title loans, the title loan process, or loans in general, do not hesitate to reach out to us. We have been able to help over 250,000 customers2, and we may be able to help you too1.
For more information, you can reach us by calling (855) 277-4847 or you can send us an email at customersupport@800loanmart.com.