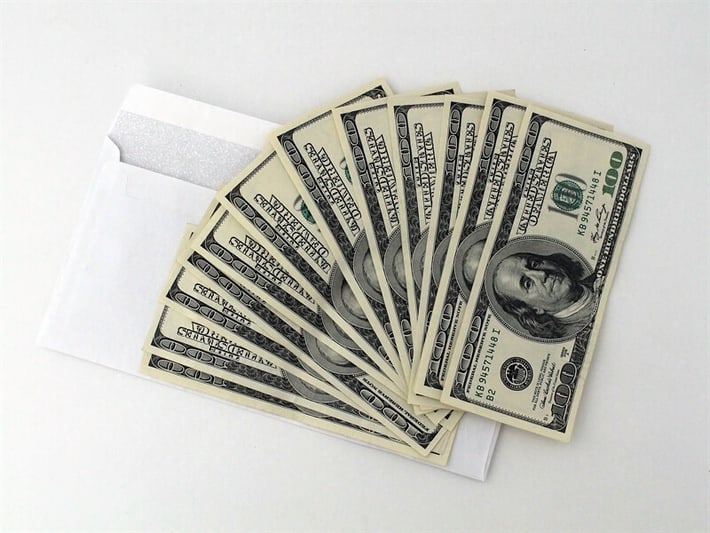 Personal Loans from LoanMart
When you find yourself in the middle of a stressful financial situation, it can seem like an endless struggle. Month after month of bills and payments can stack up on you if you aren't on top of your budget. Easier said than done, though. If this situation sounds a bit like yours, a personal loan from LoanMart may be a great option for you to get your finances back on track.
But first, what is a personal loan? How are they different from other kinds of money borrowing methods? How do you know if a personal loan is the right choice for you? Don't worry, we have your answers right here.
What is a Personal Loan?
A personal loan is a loan with a set number of payments, so it is paid off within a designated period of time. This kind of loan can also be called an installment loan because you pay back the loan in installments.
With a personal loan there is no need for collateral, so you don't have to hand over any of your property to a lending company. Other kinds of loans may require you to put up the mortgage for your home, or your vehicles title as collateral: a personal loan is a good option if you don't want to do that.
READ MORE: TITLE LOANS IN MIAMI
How to Choose the Right Personal Loan
LoanMart is the best place for a personal loan for many reasons. First of all, we help people with widely ranging credit scores. Don't be discouraged from applying for a LoanMart personal loan because you have less than perfect credit. LoanMart will do everything we can to help you, so people with all kinds of credit are encouraged to apply.
LoanMart has been a leader in the lending industry for over a decade. We make our process simple and fast, so we can help as many people as we can. Here's how to get started on your personal loan from LoanMart:
1. Click, Call or Visit
There are multiple ways to begin submitting your information for a personal loan with LoanMart. Start by starting online on our homepage, calling us over the phone at 888-393-5924, or by using the convenient live chat feature to talk to a LoanMart representative instantly.
There will be a quick form for you to fill out. We will ask you for information like- your name, date of birth, address, email address and phone number, as well as some other simple identifying questions. The initial info request should only take about 5 minutes.
We will only run a soft credit inquiry when determining your qualification. This means that our credit check won't hurt your credit score!
2. Submit your Documents
Before your loan is finalized, we will need a few documents for you. These will include a government-issued photo ID, proof of residence, and proof of income. There may be other documents we need for clarification, but your LoanMart loan agent will notify you of anything else we may need.
We also offer multiple ways to submit your documents for your convenience. You can email or fax your documents from the comfort of your own home or office.
EXTRA READING: CAR TITLE LOANS IN LANSING
3. Get YOUR Money!
Once we have received your documents, you can sign your loan and receive your money! The entire process can be completed in as little as one business day!3 Choose one of several funding options: electronic deposit, check, MoneyGram, or pick up your money in person at your licensed location.
Upon approval LoanMart will design a personal payment plan using our convenient payback terms. We set you up for success by providing you the money you need and making sure your payment plan fits your unique financial situation.
Personal loans from LoanMart are not available in all states.
Get your personal loan from LoanMart today and see why over 150,000 satisfied customers have chosen us instead of the other guys.2 Experience the LoanMart Advantage and feel the financial relief you have been looking for, you deserve it!