Where Can I Get Texas Title Loans Near Me?
The Lone Star State is known for its famous saying: "Everything is Bigger in Texas;" unfortunately, the same phrase can be applied to unexpected expenses for Texas residents! If you're going through a financial crisis, you probably want a financial resource that could help you get money now! Thankfully, title loans are an alternative solution that could be easy to obtain and quick enough to acquire funding in no time if you qualify!1 3 With this type of secured funding option, you will use your car's title as collateral to secure the cash!1 But you may wonder, "Where can I get Texas title loans near me?"
This type of funding option can be applied for in many other states, including California and Virginia! People who qualify for title loans serviced by LoanMart could pick up their funds at any participating money transfer location in Texas!1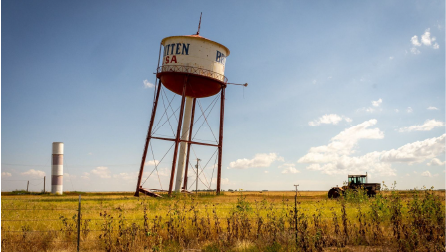 Some examples include:
Austin
Arlington
Corpus Christi
Dallas
El Paso
Fort Worth
Houston
San Antonio
And More!
However, you could simply begin the loan inquiry process through an online portal!1 It might take a few minutes to complete the inquiry process!3 If you qualify, you could collect your money in as little as 24 hours.3
Go online to begin your title loan inquiry or speak with a title loan representative at 855-422-7412 today!
---
How Can I Get Texas Title Loans Near Me?
People that ask, "Is it difficult to acquire Texas title loans near me?" may be pleased to know that the approval process is simple and straightforward with LoanMart!1 If you have questions about the process, you can dial the toll-free number at 855-422-7412 for further assistance.
There are many cash loans on the market, but not all loans are created equal. Title loans can allow borrowers to utilize the available equity in their vehicle and turn it into money! The collateral secures the loan, which allows you to access your car's equity in the form of funding. But collateral goes both ways, ensuring title loan lenders that you will repay the loan amount in full, one way or another. When you begin the repayment process, a lender will place themselves as the lienholder on your title until you have completed your monthly installments in full. If you start missing payments and fail to pay off a title loan, your lender can decide to repossess the vehicle and auction it off to sell it. However, most title loan lenders prefer avoiding that scenario.
Your ability to pay off title loans is another essential component in obtaining them! A title loan lender verifies your income to determine your total loan amount and loan terms.1 Thankfully, you don't need to have a 9-5 job to satisfy this requirement1; you could just present an alternative source of income to prove that you can meet your payments!1 What's most important is that you can responsibly pay off title loans and afford to do so. Online lenders will typically take a look at your income very thoroughly during the inquiry process. But, your credit history is usually not a huge part of the approval process.1
Typically, you can pay the loan in a single installment or divide the costs into multiple monthly payments! Borrowers usually pay it back over time, but with LoanMart, there are no prepayment penalties when you decide to pay it off earlier than anticipated.5
Keep in mind that some qualified Texas residents could obtain more funding if their car has a high-value rate and they have the income to support that loan amount!1 But what if you don't know the current value of your vehicle? That's okay! LoanMart has an online calculator tool available for title loan borrowers to easily acquire an estimate with a no-obligation quote.1 You could quickly use the tool by inputting the following details about your car3:
The Year a Manufacturer Released Your Vehicle: Almost every vehicle owner knows that cars depreciate in value; that's just the nature of the market. The newer a car is, the more it is typically worth, but this rule has some exceptions. Normally, newer cars will have less mileage on the odometer, increasing their value. But having an older vehicle doesn't mean you won't qualify for a title loan in Texas.1 No matter the vehicle's age, your car may still have enough value if you keep it in good condition. In some cases, if the car is a classic vehicle, a luxury car, or comes from a popular make, it may hold more value than newer cars!1
The Current Odometer Reading Found on the Vehicle: The mileage on the odometer is important to a car's value, as it demonstrates how much you've used its engine and if it's well-traveled. Unfortunately, the higher the mileage is on the vehicle, the less it could be valued on the market. But cars with high mileage can still be eligible for a car title loan if they meet the right criteria.1 Still, if you want a considerable loan amount, you'd potentially benefit more from a vehicle with low mileage.1
The Make, Model, and Style of the Vehicle: Some specific makes and models can slow a car's decline in value. Vehicles manufactured from a popular make or model often hold a lot of value, even years later! Today's popular makes and models include Ford F-Series, Chevrolet Silverado, Ram Pickup, Toyota RAV4, and the Honda CR-V. If the car has substantial fuel economy, it could also add a high-value rate. The color, style, and technology packages are other factors that can help boost the resale value of a vehicle. The style refers to the shape and size of the car, which can include sports cars, compact vehicles, sedans, minivans, convertibles, station wagons, and other variations.
Any Surface or Cosmetic Damage Made to a Vehicle: A car's current condition is an essential factor contributing to its value. The condition refers to any present damages made to the interior/exterior surface of the vehicle, as well as the maintenance history. If you consistently maintain your car, you could receive a high-value amount.1 Things to look out for typically include a clean engine compartment and no mechanical malfunctions. Ensure your vehicle is up-to-date with regular oil changes and tire rotations to maintain it in good condition. Keep clear of visible damages or at least sustain them to a minimum. Damages can include dents, chipped windshields, rust, bent frames, or paint scratches.
Any Alterations or Modifications Done to a Vehicle: While car modifications can be fun, it's essential to consider how that could impact its value. Unfortunately, most alterations can decrease a vehicle's worth, such as spoilers, beaded seat covers, custom stereos, steering wheel covers, alloy wheels, or spinner hubcaps. But some changes and upgrades could increase a car's value on the market. If you decide to upgrade your vehicle's engine or exhaust system, it could hold a significant value rate!
Contact a title loan representative from LoanMart to see if your vehicle will qualify for the amount you need.1 Ask them any questions or concerns you may have about the eligibility process as well.
---
Are Certain Documents Necessary to Obtain Texas Auto Title Loans Near Me?
In addition to using your vehicle title as collateral for the loan, a title loan agent from LoanMart will ask you to submit some documents to verify your information and vehicle ownership. The documents help streamline the approval process and further the loan inquiry!3
Don't worry about wasting time looking for documentation, as you may have this paperwork sitting around your house or car. Luckily, you could conveniently submit this paperwork online!1
Generally, you can expect to turn in the following documents:
Proof of Government-Issued Photo Identification: To prove your identity to a car title loan agent, you must show a valid, government-issued photo ID card. Your Texas driver's license, passport, or other certified state identification cards can be used.
Proof of Texas Residency: A title loan agent will ask you to confirm whether you live in Texas through a valid document. It could be easy to validate your address using a bunch of different paperwork, such as: recent credit card statements, utility bills, recent phone bills, rental/lease agreements, mortgage statements, etc.1 Dial 855-422-7412 if you have doubts about what documents will be accepted.
Proof of Reliable Income: Remember that as long as you can meet your installments on time, you don't necessarily need to have a 9-5 job to qualify for an auto title loan.1 You can use alternative forms of income that prove you can afford car title loans without impediments. Some documents you can use include: settlement income, worker's compensation, retirement income, bank statements, Social Security/Supplemental Security Income, pay stubs, a letter of employment from your employer, pension income, or other accepted variations.1
Vehicle Title: When you inquire about car title loans serviced by LoanMart, you must ensure the vehicle title is in your name. If you are currently financing your car, you may still be able to qualify.1 If you share a name on it, that's okay; you may still be eligible for an auto title loan.1 But, depending on the details of the title, all members written on it might have to send documentation together and apply. If you have lost or misplaced your car title, you could always contact a title loan representative to help you find out how to request a duplicate at your local DMV.
Recent Photos of Your Car: Title loan agents will need to conduct a vehicle inspection as part of the approval process. Fortunately, you could do this from the comfort of your home! Simply use your smartphone to take clear and visible pictures of your car's hood, rear, driver's side, passenger's side, odometer reading, and Vehicle Identification Number (VIN #). After you have your images ready, you could scan them online or email them directly to a title loan agent.
Some References May Be Required: You might have to provide a few references that can vouch for your financial character.
As soon as you submit the required paperwork, you could move on to the final step in the process to obtain car title loans near you!1
---
How Fast Can I Acquire a Car Title Loan Online?
Looking for quick funding in your bank account?3 With a car title loan, you could get your funds in as little as 24 hours!3 With online title loans serviced by LoanMart, you could find your funds in your bank account in as little as one business day or less.3
Some qualified applicants even get their cash the same day!3 Want to see if you can qualify for online title loans? Use your clear vehicle title to apply today!
---
How Much Cash Can I Get Through a Car Title Loan Near Me?
Typically, there is no set minimum loan or maximum loan amount, unless your state laws have specific regulations. When you need funds for emergencies, you may ask yourself– "How much cash could I earn with Texas auto title loans near me?" The answer to that question is mostly dependent on the amount of available equity in your car and your level of income.1
Don't forget how those same factors are important if you want to obtain a considerable loan amount! The more value your vehicle has, the more money you could potentially access!1 However, that would only be possible if your income could sustain that total.1
The Amount You Can Typically Borrow Through a Title Loan
With most car title loans, the average amount you could borrow is usually up to 50% of the value of your vehicle; that means you might get anywhere from $1,000-$10,000!1 If you want a good amount of funding from your title loan, it's essential to maintain your vehicle in good condition. Don't forget to use the online calculator tool to determine if your car's equity qualifies for the amount you need!1
Go online to inquire about car title loans serviced by LoanMart today. You may receive the money you need in as little as one business day!3
---
What are the Benefits of Texas Title Loans Near Me?
The chance of getting title loans near you isn't the only good thing about them.1 In addition to quick funding, you may also enjoy exclusive perks when you inquire about secured title loans serviced by LoanMart.1 3
Take a look at what you can expect if you qualify for a car title loan1:
Affordable Title Loan Payments1
Competitive Interest Rates1
No Hidden Fees or Prepayment Penalties5
Convenient and Flexible Online Approval Process1
No In-Person Vehicle Inspection Required
Exceptional Customer Service
Keep Your Keys During the Repayment Process
An Online Portal to Keep Track of Your Balance and Due Date Each Month
---
Apply for Quick Funding with an Online Title Loan3
After learning about title loans in Texas, you can take advantage of a quick and flexible approval process to get your funding!1 3 You could potentially get your money as soon as the next business day.3 It only takes three basic steps for you to begin1:
Call or Click:
Inquire about a car title loan by submitting a short form online or call a title loan representative from LoanMart at 855-422-7412. Title loan agents are available six days a week for extended hours to assist you with any questions or concerns you may have.
Send Your Documents:
A title loan agent could verify your information within minutes when you upload your documents online!3
Get Your Money!1
If you're approved for a title loan, you may be ready to collect your funds! You can choose between a direct deposit or a check sent to your Texas address.
---
Don't Wait to Apply for the Money You Need
Texas residents could find financial relief with an online title loan serviced by LoanMart!1If you qualify, you could obtain funds in a flash!3 Need additional information? Call a title loan agent with LoanMart today at 855-422-7412! It takes no time at all to see if you can meet the eligibility requirements for emergency funding.1 3 Title loans can be a great option for many TX residents!