Use a Reconstructed Car to Get a Title Loan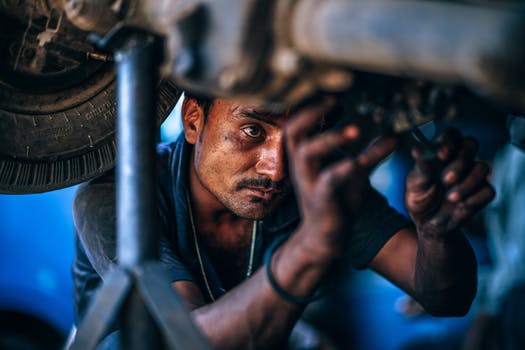 Life is momentous and accidents happen, which may leave your beloved car damaged. If you repair the salvaged car after an accident or severe damage, the title may have an "R" placed on it, signaling that the car is deemed reconstructed and functional.
If you have a reconstructed car and you need quick emergency cash, is it possible for you to get a title loan? When you work with title loans, you may be able to get the financial support you need with a reconstructed car!1
How Much Title Loan Money Can I Get with a Reconstructed Car?
The amount of money you could get with a reconstructed car is dependent on two main factors, such as your income and the current value of your car. Since your reconstructed car's title would be used as collateral for the loan, the equity in the car must be sufficient.
To determine the equity of your car, a title loan agent will need to know the following details:
Make
Model
Year
Style
Mileage
And More
This information is used to determine the current equity of your car, which affects how much money you could get with a title loan. If your Kia Optima is reconstructed, it may be worth less than another that was not repaired, but you may still get a sizeable loan.
If I Have a Reconstructed Car, Can I Enjoy Title Loan Benefits?
Title loans offer plenty of desirable benefits for borrowers, and you could make use of them if you qualify! Take a look at some of the benefits you could take advantage of:
Get Competitive Rates
Interest rates vary with title loans, but you could receive competitive rates! Your rates should not make repayment harder, which is why they are based on up to date market analysis.
Superior Customer Service
Customer service should always be compassionate, convenient, and ideal. Title loans offer borrowers exceptional customer service that is unmatched.
Fast Title Loan Money
The title loan process is designed to offer fast financial relief. When you use your reconstructed car to get a title loan, you could potentially get the emergency money you need the same day!1 3 There's no need for you to wait unnecessarily!
How to Use a Reconstructed Car to Get a Title Loan?
If you have a reconstructed car and would like to inquire for a loan, know that the title loan process is far more convenient than other options. The process is only three simple steps and can mostly be completed online!
Step 1: Inquire for a Title Loan with a Reconstructed Car
To start the title loan process, all you have to do is call a loan agent over the phone (855-277-4847), send an email, (customersupport@800loanmart.com), or inquire directly online. You will be asked for basic personal information and car details to assess your eligibility. If qualified, you will be asked to submit some documents to continue the process.
Step 2: Uploading Documents for a Title Loan
To proceed with the title loan process, your information must be verified by a loan agent. To do so, you will be asked to provide the following documents:
Photos of the Reconstructed Car
Car Title with Your Name
Proof of Residence
Proof of Income
References
These documents can be easily uploaded online for convenience and speed. Depending on your situation, you may be asked to provide more paperwork than what is listed.
Step 3: Getting Your Title Loan Money with a Reconstructed Car
Once a loan agent receives your documents, your information will be verified and confirmed. The loan agent will go over the repayment terms with you and ask you to sign an agreement. Ensure that you clearly understand the expectations set on you as a borrower.
It may be possible for you to use your reconstructed car to find a title loan when you work with title loans serviced by LoanMart!1 So if you need emergency money, simply get started on the inquiry today!