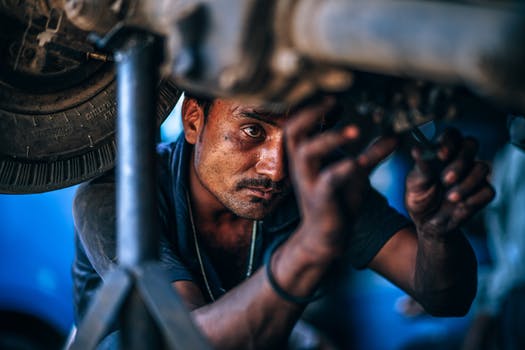 Are you interested in obtaining an auto title loan from LoanMart but are curious to know whether or not you can obtain funding from having a vehicle that is rebuilt? Well, you've come to the right place!
LoanMart offers auto title loans based on the equity of a person's drivable motor vehicle and their ability to repay the loan1. We will become the lien holder of the title while you make your payments. We accept a variety of makes, models, and years of vehicles, and will even accept vehicles in fair and working condition that have been rebuilt in some way or form.
However, these vehicles will have to have been rebuilt with the spec parts from its make and model. LoanMart already factors in a variety of conditions during the funding process, including alterations and modifications made.
On top of this, because the vehicle has either been rebuilt from scratch or is being rebuilt due to an accident where it was deemed "totaled" or "undrivable" it will reduce the funding amount.
If your vehicle title has the word "salvaged" on it, at one point the vehicle was deemed a total loss. Companies buy those Vehicles and rebuild them and yes, you can get a title loan on that car if it has value but you will get less than if it was never a total loss.
With LoanMart, it is possible to receive up to 75% of the vehicle's equity worth, but the upkeep has to be up to a "fair" conditional standard. Depending on the state in which you apply for an auto title loan with us, you could receive up to $50,0001 , sometimes in as little as one business day3—sounds good, doesn't it?
LoanMart is one of the nation's leading lenders and is in the business of helping people overcome financial difficulty. If this sounds like you, rebuilt vehicle or not, give one of our representatives a call to find out what the LoanMart advantage is all about!
Interested in more of what LoanMart can offer? Take a look below!
LoanMart: A Company That Cares
LoanMart knows that life can get pretty wild. Like a roller-coaster, there are ups and downs; we know that they will come and go, but we're never sure as to when. An auto title loan with LoanMart is as low risk and short-term loan and it could be used for a little cushion when you need a little funding just in case or it could be used when you desperately need help.
Whatever the reason, LoanMart treats their customers like family and supports them with their title loans. Take a look at many of the benefits and features we like to supply our family members with.
Expedited Auto Title Loan Application Process
The auto title loan process with LoanMart is generally much speedier than that of a traditional lender (like a bank or credit union) and some of our competitors. Instead of waiting weeks on end to hear a final word on approval, LoanMart allows customers apply over the phone, on the computer, or in-house with one of their participating local lenders, where the application should only take a few short minutes and approval could follow, leading you to receive your funding in as little as the business day3.
Flexibility on the Schedule
As previously stated, LoanMart offers short-term loans that are completely low risk. Terms range from about 12 to 48 months and the average auto title loan funding amount (when encompassing a variety of different makes, models, and years of vehicles) is around $4,0001—definitely enough to help someone get out of a financial jam.
Upon approval, your loan agent will talk to you about your funding, but also offer different term options, making sure that it offers enough flexibility for you; LoanMart creates their payment periods based on a person's financial background and we want to set you up for a prime position to pay off your loan.
Account Access
Once you've been approved, you'll receive online account access to LoanMart's portal. Here, you'll discover your schedule and be able to follow it as easily as possible. You can also interact with in-house reps who will be available seven days a week to answer any inquiry that you should have. If something occurs that may prevent you from paying your loan on time, you can contact your officer to set something up.
LoanMart also has a hip new app that will keep you up-to-date on-the-go as well!
Get the Money YOU Need
Arguably the best thing about our auto title loans is the customer's ability to do whatever they please with their newly acquired funding. Need to get away for a few weeks? Use your funds for that long-gesturing vacations. Is a family member sick? You can help with the hospital expenses.
Creditors pestering you at every hour of the day? Pay them off! LoanMart wants to help you get back to a stable financial place. Upon doing so, we know that you will help to continue to make us a reputable nation-wide lender for a long time.
Get Started Today
So, what are you waiting for? Click 'Apply Now' at the top of the screen, or to connect with an agent directly, click 'Chat Now' and they will help you begin your first steps in the right direction with LoanMart!
Getting a title loan doesn't have to be stressful or time consuming when working with ChoiceCash Title Loans in Florida. These loans only have 3 steps, and the process may be completed in a few minutes. Get started with a ChoiceCash Title Loan today!