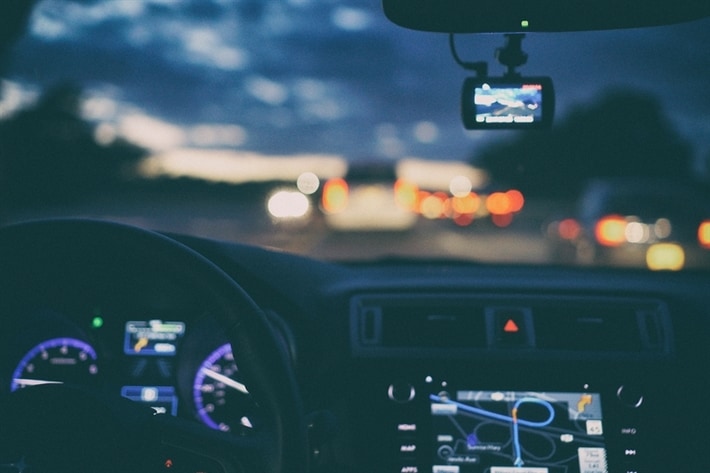 Can I Get a Car Title Loan While Driving for Uber/Lyft?
Getting an Uber or Lyft is as quick as opening an app and tapping a few buttons. Being a rideshare driver comes with just as much ease. When you become a rideshare driver, there are certain concerns you may have ahead of time. What if you get into an accident and needs funds for repairs? Or what if you need money before rideshare business picks up? Being able to have financial security when starting a new job is important. Waiting to get paid can be stressful. So how do you get money when you just started a new job?
Up-front Expenses as a Rideshare Driver
There are many expenses that come with starting as a rideshare driver. You will need money for
Gas
Car maintenance
An oil change
A roadside emergency kit and a spare tire
A proper car cleaning and detailing
New floor mats to protect your vehicle
An air freshener or cleaning supplies
Better insurance and possible roadside assistance
Best phone plan that requires you to be connected to the internet, so you can find your fares
Not to mention, being on the road means you might have to bring a lunch or stop somewhere to eat, since most cars don't come with a compartment to keep your food hot or cold
Some drivers even offer water to their fares/customers. All these expenses go towards getting a driver a better rating and being a better driver. The better the rating the driver gets, the more likely they will get chosen to be a driver. So how does a new driver get money before they can make money in case of a financial emergency? Starting as a driver is just like starting a new job, unless they have a savings in place, and even if they do have a savings, sometimes it's not enough to cover unexpected expenses.
Why Banks are Hesitant to Lend Rideshare Driver's Money
Banks seem to be having a hard time lending to rideshare drivers. Banks require proper paperwork for bigger ticket loans, more than a couple hundred dollars, and require a credit check. When you are starting a new rideshare business, you don't always have proof of income. You can have a bank statement that shows you are making money, but banks are so hesitant to lend money to someone who shows an income that is not stable. You know that your income will be stable, but a rideshare business is like having a crafting business, or working as a freelancer. There is no company that guarantees your employment because you are your own boss. It's up to you and your will to make money that drive you. Banks have no guarantee that your drive can cover their payments are almost unwilling to lend money to rideshare drivers. However, if you need money, you should know you have other options.
Easy Ways to Borrow Money without a Bank
Nontraditional lenders are often overlooked when it comes to borrowing larger amounts of money. Most people associate nontraditional lenders as predators with high interest rates and rollover schemes. That's not the case with a car title loan with LoanMart. Using a car title to get a loan makes the loan a secured loan. With a secured loan, we can offer competitive interest rates since we have collateral for your loan. By lending secured loans, we can also offer larger payouts. Getting a car title loan with LoanMart takes 3 easy steps and we have many tools to make the car title loan process quick.
How to Get a Car Title Loan
Getting a title loan with LoanMart is simple and only takes 3 easy steps
You give us a call at 1-877-787-4923, visit us at any of our participating stores, apply online on LoanMart's website and even use your mobile device using our LoanMart Mobile App
You can get pre-approved for your loan in as little as five minutes and get paid on your title loan in as little as 24 hours.3
You will be paid with either a check, in person at a participating store, electronic money transfer or through participating MoneyGram stores
We understand that using your car as your main source of income is something that has become much more substantial. If you have questions as to what kind of car you can use as collateral for a car title loan, we have created a guide to answer any questions regarding this issue.
When you are ready to begin the car title loan process with LoanMart, you need the following documents:
Car title to a qualifying car in your name
Government-issued ID (driver's license, state ID, etc.)
Proof of income (in this case, a bank statement or statement showing your ability to repay the loan)
Proof of residence (such as a recent utility bill).
Getting money to fund your rideshare business shouldn't hold you back from starting on your new venture. We want you to succeed in your new business and get a stronger foothold in your startup. If being a rideshare driver is your full-time income, just show us that you can repay your car title loan, and we will work with you to get you paid1.
If you have any questions about the process, give LoanMart a call at 1-855-422-7412, visit us at any of our participating stores, apply online on the LoanMart website or use your mobile device to apply with our LoanMart mobile application. When you are ready to apply, then you can begin the car title loan process whenever you are ready and get cash when you need it.