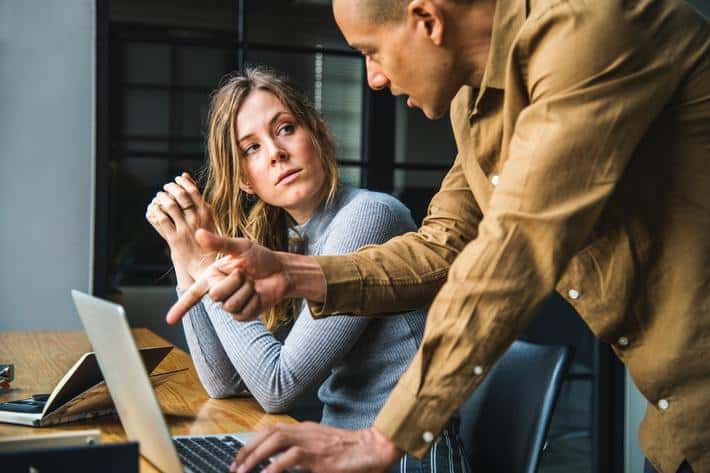 If you are self-employed, there may be times where you need funding to help you during a financial emergency. The good news is that yes, you may be able to receive a car title loan from LoanMart if you are self-employed1.
Unlike most lenders, we at LoanMart could offer a car title loan to many people1 if they were to show proof of income. What exactly consists of proof of income? This simply means documented proof (deposited checks and income receipts, for example) that you are getting income from somewhere that would allow you to pay off your car title loan.
There are some people that can even receive a car title loan from LoanMart that may not be self-employed1. Here are more sources that could demonstrate a proof of income here at LoanMart (check out our article that explains these sources):
Social security benefits
Annuity
Worker's compensation
Settlement/Court-ordered award
With a car title loan from LoanMart, one thing we will not accept as a proof of income is unemployment, because that is not what we would consider a source of income. As a borrower and a self-employed individual, why would it be more beneficial to get a car title loan rather than other loan options?
Why should I get a title loan if I am self-employed?
A car title loan is a good choice for those who are self-employed, and we at LoanMart will show why getting our car title loan may be a better fit rather than other loans.
Less paperwork
Getting something as small as a personal loan from other lenders may be more time-consuming, especially if you are self-employed. When self-employed, there is typically more paperwork to be done. For most other lenders, you can expect bringing your most recent 2 years' tax returns, a profit and loss statement, and bank account statements.
This extra paperwork is required to verify the income is seasoned. But if it's not, then copies of deposited checks will then be required. What is more startling aside from all the extra work and documentation needed for this grueling process is how some lenders will not even tell you that you need all this stuff if you do happen to be self-employed.
When you inquire about a car title loan with LoanMart, you just need a few things, which applies for mostly everyone, whether you are working for a company or are self-employed1.
These things include some types of state-issued photo identification, proof of residence, and proof of income. As we had said before, there are many types of ways you can show a proof of income through different sources, which means the approval tends to be  quicker (not to mention saving some trees in paperwork)1.
Faster funding
What we at LoanMart could deliver to you is some fast funding1 that you could not get from something like a mortgage or personal loan, especially if you are self-employed. We can breakdown our car title loan process in three steps.
Apply: Once you fill out some information about yourself, we will contact you as soon as possible to see if you have been approved.
Get approved1: After you have been approved, we just need a few more pieces of information that will include your free and clear car title, and a bit more information about your vehicle that will help us see how much you may be getting witha car title loan.
Get your funding: We at LoanMart are proud to give you choices on how you want your car title loan funding. You can get it through a bank account, in-person at a service location near you, or through a MoneyGram distributor near you. The choice is yours on how you get your car title loan funding.
With plenty of customer representatives and services to help you when you are applying for a car title loan at LoanMart, we are happy to answer all your questions about how you may be able to get fast funding from your car title loan1.
Less hassle
Some banks and other facilities still expect you to come in-person to get your loan. This means gathering all the documents that one needs as a self-employed individual and dealing with a lender that may deny at any point if you do not have sufficient credit, a good credit score, or insufficient income.
When a self-employed individual applies for a car title loan at LoanMart, you can do most of the process online. You can apply online, make your payments online, and even use our car title loan mobile app. LoanMart has streamlined its process to make a car title loan have less hassle.
More options
As we have mentioned before, a LoanMart car title loan should offer you plenty of options, whether it be how you get your car title loan funding, or how your payments could fit your financial situation1. Communication with us at LoanMart can be from a computer, on the phone, or in-person. LoanMart gives these choices to everyone who applies, including those who are self-employed.
Why I should get a title loan from LoanMart if I am self-employed?
If you are still not convinced to apply for a car title loan from LoanMart, just know that if one is self-employed, they may expect to get another loan, but with the downside of having to prepare more documentation for that loan.
However, applying for a car title loan from LoanMart could be a great choice for those who are self-employed because we  treat everyone the same. Everyone has the same loan requirements will go through the same three-step process we are proud to have.
Apply now or contact us today to see how a self-employed individual may be able to  get a car title loan here at LoanMart1.