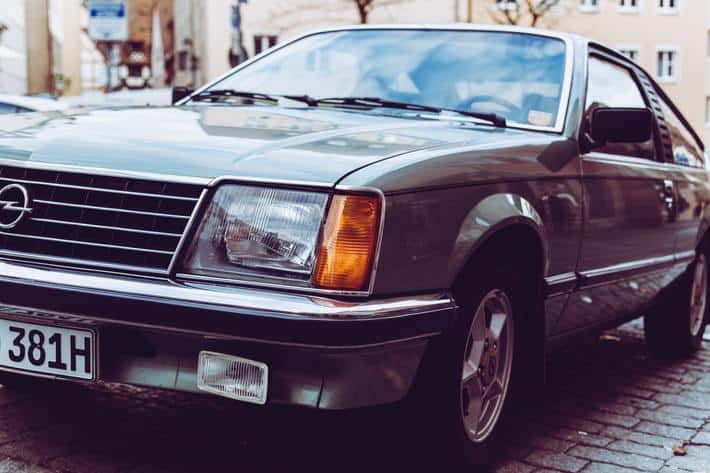 Can I Get a Title Loan if my Car is Salvage?
If you have a salvage car, or are thinking about getting a salvage car, you deserve to utilize that vehicle for your advantage. If you are looking for a way to get fast funding, and have a qualifying vehicle, you could be approved for a LoanMart car title loan1! Even if you have a salvage car, it is possible to get financial assistance in the form of a car title loan.
How do I Know if my Car is a Salvage?
If you purchased your vehicle from a certified dealership, and either bought your car new or briefly owned, it is most likely not a salvage. In order to be a salvage, the vehicle usually needs to be officially declared as such by the car owner's insurance company.
Typically, a car will be deemed a salvage if the vehicle was in a major accident and is all but totaled. Other times, a car is considered a salvage if it was put together from the parts of other vehicles. So, if you built your own car using parts you found from other vehicles, the car you built would be considered a salvage—even if that particular vehicle has never been in an accident before.
For some people, having a salvage car can be advantageous to them because salvage cars are notoriously very cheap to purchase. If you buy a salvage car you could potentially be buying yourself a car for a few hundred dollars, perhaps a bit more or even less.
However, beware if you are thinking about acquiring a salvage vehicle. Since salvaged vehicles are either put together using other car parts or have been deemed a salvage after a bad accident, these types of vehicles may have a higher risk when it comes to driver safety.
While there are both pros and cons to salvage vehicles, you may be wondering if you can use a salvage vehicle in order to get a car title loan. And that answer is yes, you can inquire about a car title loan using with a salvage vehicle.
If you are thinking about inquiring about a car title loan when your car is salvage, you want to be particular about the lender you pick. Some lenders will reject a salvage car right away, so don't waste your time. With LoanMart, you can inquire about a car title loan using a salvage vehicle. LoanMart has helped thousands of people, some of them with salvage vehicles, get financial assistance through a car title loan.
How to Get a Title Loan with a Salvage Car
If you are looking to get a car title loan, and have a salvage car, LoanMart may be the lender for you1. LoanMart has a high approval rate, which means many different kinds of people are approved for car title loan funding every day!
The LoanMart process is straightforward and simple, even if you have a salvage vehicle! You may even be able to get the money you need in as little as one business day when you work with LoanMart3!
Here is how it works:
Send Information
There are multiple ways you can begin the LoanMart car title loan process, pick the one that is the most convenient for you. You can:
Begin on our website – Just click here to go to our homepage. From there you can fill out a small information request located on the right-hand portion on the screen. You can probably complete the entire form in as little as five minutes
Begin over the phone – To begin over the phone, just call LoanMart at 1-877-787-4923 to speak with a LoanMart car title loan representative. You can give your information over the phone and find out right away if you are approved.
Begin over email – If you have some questions about the car title loan process before you begin, and don't want to call over the phone to have them answered, you can email us at customerservice@800LoanMart.com and we can answer your questions so you can begin the process.
After you fill out your initial information request, you will be able to find out right away if you are approved for your LoanMart car title loan funding.
Send Documents
Upon approval, you will be contacted by your LoanMart car title loan agent who will want to discuss your free quote. From there, you can decide if you want to proceed with your car title loan with LoanMart. We won't move forward with the process until you say it's okay.
When you decide to continue, your LoanMart title loan representative will ask you for a few documents. The faster you turn in your documents, the faster you may be able to get your LoanMart car title loan funding.
The documents you will need to turn in are:
Government issued photo id;
Several photos of your vehicle including the front, back, sides, odometer reading, and vehicle identification number;
Proof of income;
Proof of residence; and
Qualifying vehicle title with your name on it.
Receive Funding!
The last step of the LoanMart car title loan process is to sign your contract, so you can receive your money! After LoanMart has signed onto your vehicle title as a lienholder, you can receive your LoanMart car title loan funding. Pick up your money in the way that is most convenient for you:
Electronic Deposit
Check
MoneyGram
Stop by the licensed location
Go to a participating store
You could be spending your money tomorrow3, so why not get started today? Click here to begin.