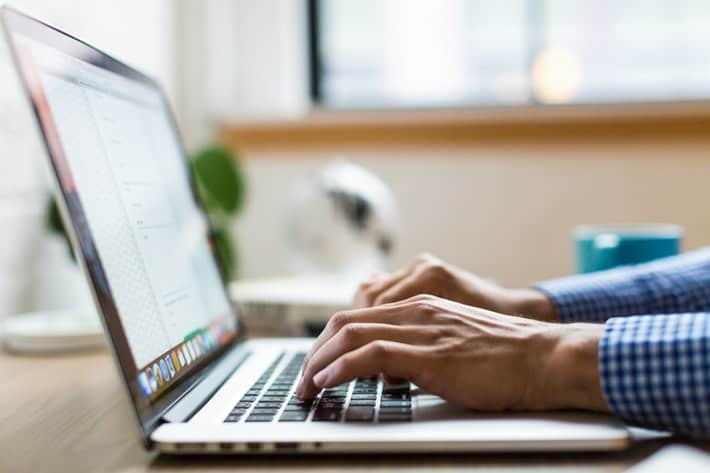 Can I Get an Online Loan in Texas?
We truly live in the golden age of the internet. It seems like you can do truly anything online, buy clothing, order dinner, and even get groceries delivered to your door. You can do your taxes and apply to new jobs, network, and make money by using the internet. Even most banking is done online nowadays.
So, it's fair to ask if you can get an online loan in Texas if you need emergency funding. Online funding is so convenient when you need some serious cash to get you through a rough time.
ChoiceCash Title Loans, marketed by LoanMart, offers online loans to eligible borrowers throughout the state of Texas and beyond1. To learn more about online loans and the inquiry process, continue reading this informative article.
What is a Loan Type You Can Get Online in Texas?
A lot of traditional loans that you are likely more familiar with, such as mortgages and personal loans, require you to visit the bank or a credit union. But online loans could get you your money in no time at all. A ChoiceCash Title Loan has a 5-minute inquiry process and if approved, you could receive funds in as little as one business day1!
Car title loans are a special type of secured loan that uses the title of the applicant's car as collateral for the money borrowed. Since this type of loan is set up against collateral, more individuals may qualify–regardless of credit1. Rather than your credit score, the main qualifying factors for a car title loan are your ability to repay the loan and the equity in your car.
No In Person Vehicle Inspection is Necessary in Texas
A lot of auto title loan companies require an in-person vehicle inspection in order to qualify. This can be very inconvenient, especially if you must visit a brick and mortar location within the lenders set business hours. ChoiceCash Title Loans has figured out a way to get the required vehicle information without having to perform an in-person vehicle inspection. All an inquirer has to do is submit a few documents and a few pictures (all of which are listed in the next section).
Required Documentation for an Online Title Loan in Texas
Instead of having to drop off the required documents in person or mailing them in, you can just email. You can scan or take pictures with your phone of each piece of paperwork and email the files over. Photos of your car and provided details stand in for an in-person car inspection.
Here are all the required documents for your online title loan inquiry:
Government Issued Photo Identification: Driver's license, passport, or state issued ID.
Qualifying Car Title: It needs to be in your name.
Proof of Residence: Utility bill, bank statement, mortgage statement, lease agreement, or voter registration card.
Proof of Income: Recent paystubs, pension statements, Social Security account statements, retirement account statements, or tax returns.
Photos of Your Car: Pictures of the front, back, sides, VIN and odometer reading of your car.
Four References: Personal and/or professional.
Online Inquiry and Lending Process
First thing you need to do to apply is fill out the simple online inquiry form or call 1-855-914-2945. It should only take you a few minutes to complete, and this step can be done from any computer, tablet, or smartphone.
Next you can email over all the required documents listed in the previous section to a loan agent. After ChoiceCash Title Loans receives and verifies your documentation, a final approval decision will be made.
Once you are approved for an auto title loan with ChoiceCash Title Loans, you could get your emergency money as fast as the very next business day in Texas1!
Why Pick ChoiceCash Title Loans in Texas?
Other than the fact that you can do the entire lending process online, there are plenty of great reasons to choose ChoiceCash Title Loans for all your lending needs in the state of Texas.
Check out these amazing benefits available to all qualifying customers:
Super Affordable Monthly Payments
Very Competitive Interest Rates
Flexible Terms of Up to 3 Years3
Funding in as Little as One Business Day1
Your Monthly Payments Could Lower Each Month2
Incredible Customer Service
If you would like to get an online loan in Texas, then complete the short online inquiry today!
With the flexible ChoiceCash Title Loans process, your interest rate could be cut in half or more by the time you pay off the loan.2