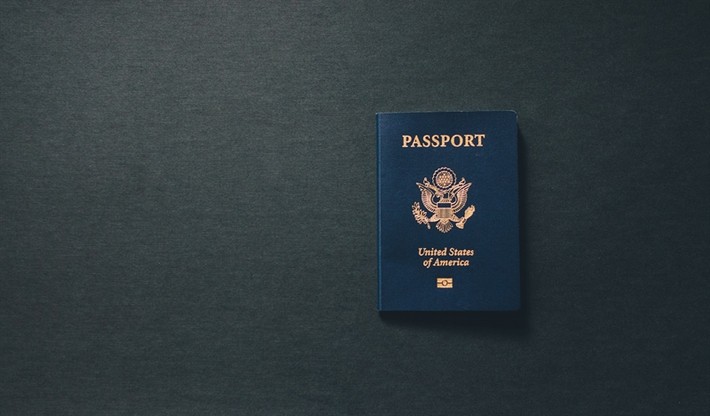 Can I Use a Passport to Get a Car Title Loan?
YES! You can use a passport to get a car title loan. When you get a title loan with LoanMart, you need to submit a few documents. One of the pieces of documentation you must submit is a government issued form of photo ID. Many times, this submission is satisfied by a driver's license or a state-issued ID., but a passport is also perfectly fine. Since a passport requires your picture and is issued to you by the government, you can use it when you submit your documents to LoanMart.
There are also some other documents LoanMart will request from you when you get a car title loan from us. Along with your government issued photo ID, your LoanMart auto title agent will also request the following documents from you:
Proof of Residence – this can be a piece of mail such as a utility bill, for example.
Proof of Income – You can use a bank statement, a paystub, social security, disability, and many other forms of personal revenue to satisfy this documentation requirement. Ask your LoanMart title loan agent about other forms of income you can provide if none of these work for you.
Vehicle Title – LoanMart requires that your name be listed on the vehicle title you provide. But don't worry if you cannot locate your, we still may be able to help you.
Car Pictures – You can take a few pictures of your car from your mobile device and text them directly to LoanMart at 1-818-315-8741. If you take your pictures outside during the daytime, you will get the best results.
Other Title Loan Requirements
To get a title loan with LoanMart, all you must do is send in some information and some documentation. There are just a few steps you need to take in order to get a LoanMart car title loan.1
To begin, you need to fill out an initial information request. This gives us a little background on you and your car. This initial submission should only take about 5 minutes to complete.
To access your information request, you can go to our homepage and click on the large "APPLY NOW" link, or you can try the awesome live-chat feature that is also located on our home page. If you don't want to begin over the internet, you could call us over the phone at 1-855-422-7412, or you can even stop by our licensed location to speak with a LoanMart representative in person.
When you get to your information request, you will fill out the following information:
Name and date of birth
Address and email address
How long you have lived at your current residence (in months/years), and if you rent or own
Year, make, model, style, and mileage of your car
Social security number or Individual taxpayer identification number
After you fill out your information submission, you will know if you are approved right away. Upon approval, your LoanMart auto title loan agent will contact you to discuss your FREE QUOTE.
Another requirement to getting a LoanMart car title loan would be to submit your documentation. This happens after you have talked about your free quote with your title loan agent and you have decided you would like to continue with the LoanMart car title loan process. When you work with LoanMart, YOU DECIDE when to continue with your car title loans in Orlando or your city, there are absolutely no obligations or hidden strings when you inquire about a loan.
Benefits of a Title Loan from LoanMart
Since 2002, LoanMart has been a leader in non-traditional lending. We have helped people across the United States get financial assistance through title loans, and we want to help you next! Look at some of the reasons why LoanMart has 150,0002satisfied customers:
Get your money as soon as the next business day3
Convenient terms ranging from 12-48 months
Competitive rates that you may not see anywhere else
Experienced staff of knowledgeable title loan agents
Quality representatives available 7 days a week with extended hours
Participating stores located throughout the nation
All credit types are welcome to apply
No penalty fees for paying early
Never any balloon payments
Receive a payment plan schedule created by LoanMart when you receive approval
Free of charge and obligation to apply
When you need financial assistance, you know where to turn. LoanMart works with you to get you started on your car title loans in Cleveland. We accept all sorts of documentation for your title loan, so speak with a representative to see if we can find documents that satisfy our application needs, then we can help you with your financial ones.