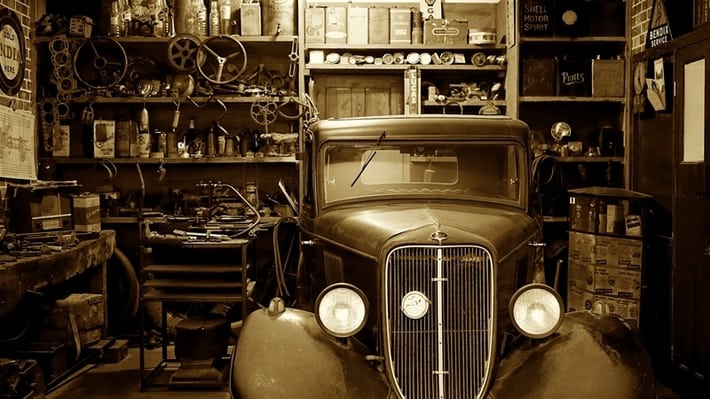 YES! It is possible to get a title loan from LoanMart on a salvage car.
What is a salvage car? A salvaged car is a car that is deemed a total loss from an insurance company after it has been in an accident. These kinds of cars can be taken apart to be put back together with the parts from other salvaged cars in order to make a "new" car. This "new" car is also called a salvaged car.
If you have a salvaged car, do not be discouraged from inquiring about a LoanMart title loan. It is still possible for your car to qualify for a title loan from LoanMart even if it is a salvaged vehicle. It is important to note, however, that a salvaged vehicle would probably cut the total amount of money you could receive from a LoanMart loan in half.
How to Get a Title Loan on a Salvage Car
The LoanMart car title loan process is simple, fast, and efficient—even if you have a salvage car! No matter what kind of car you have, you can find out if you are approved for a LoanMart title loan quickly.1
All you have to do is fill out a small information request, and LoanMart will use this data to determine your approval for your car title loan. You can find the information request located on our homepage, just click the "APPLY NOW" link and you will be directed straight to our form.
You can also talk to a LoanMart representative over the phone by calling 1-877-787-4923, or by sending a text-messaging to the number 1-818-521-2470. You can also use the live-chat feature that is located on our home page. If you prefer to do business in person, you can stop by our licensed location to talk to a LoanMart representative face-to-face.
The Required Information for a Car Title Loan
Your information request will ask you for some of your personal details, such as:
Name and date of birth
Address / how long you have lived at this residence
Year, Make, Model, Style, and Mileage of your car
Phone number (whichever number we can best reach you at—home of cell)
Social security number or Individual taxpayer identification number
Total monthly income (from your job or any other source of income).
Even if you have a salvaged car, you can still be eligible to receive money from a LoanMart title loan. Upon the successful completion of this request, a LoanMart representative will contact you to give you your free quote.
If you are comfortable with the quote of your title loan you can choose to proceed with the title loan process. YOU DECIDE when to continue with your car title loan because we WORK AT YOUR PACE. The sooner you send in your initial information request, the sooner we can get started on your title loan contract!
Getting Funded for A Car Title Loan with A Salvage Car
Once you have filled out your submission form and have received approval, you are that much closer to receiving your LoanMart funding.
For us to finish processing your loan request, we will need a few documents from you. Your LoanMart title loan agent will thoroughly discuss with you the documentation you will need, but some of the basic forms you will need to turn in are:
Proof of residence
Proof of income
Title to your vehicle with your name on it
Government issued form of photo ID
A couple of pictures of your car
Don't worry too much if you cannot locate your vehicle title, LoanMart still might be able to help you process your loan.
After we have received your documents, it is time to sign your loan contract and GET YOUR MONEY!
Signing Your Car Title Loan Contract
When you sign your loan contract, LoanMart will also sign onto your vehicle title as a lienholder, only for the duration of your loan. This is so you can keep your car in your possession and drive it every day like you normally do. When you have paid your loan off, we remove our name from your title.
Receive your LoanMart car title loan money through electronic deposit, check, MoneyGram at your local Wal-Mart Money Center or you can stop by our licensed location to receive your money in person. You can get your car title loan money in major cities such as Los Angeles and San Francisco, or use or online store locator to find a participating location near you!
LoanMart is here to work for you and with you. No matter what kind of car you have, we encourage you to apply for a LoanMart title loan. We have helped people throughout the United States receive title loans since 2002, and we would like to help you next! Reach out to LoanMart today by calling them at the following number: 1-855-422-7412.